Unknown Pleasures this week is crammed packed full of soul as Getintothis' Kris Roberts brings you a trio of new voices.
This week's Unknown Pleasures has an unintentional theme, soul, soul, and more soul.
We bring to you three new artists from across the UK that are really going to make you take a moment to slow down, look up, and just breathe.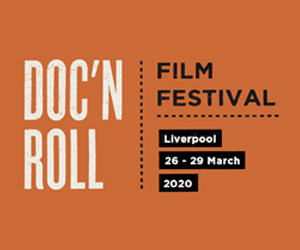 So, join us as we dive into the most relaxing, warming neo-soul music we've come across in a long time.
Joesef: Play Me Something Nice
Dare I say Amy Winehouse reincarnate? No. I couldn't. I suppose that would do a disservice to both Winehouse and Joesef, but when I first heard this Joesef's voice, I got chills.
The Glaswegian native released his first 6-track EP to the world earlier in October and its full of all the soulful vocals and jazz guitar you could ever want, and more.
The project doesn't seem to have a lead single per se, but Limbo has certainly gained the most attention.
Enriched with jazz guitar and drumbeats, Limbo is a commentary on that weird and unsettling feeling of leaving an ex, but not really leaving an ex.
When Joesef's first major relationship ended but the relations continued, it left him in a state of limbo that was completely alien to him.
The rest of the EP seems to follow his journey from this wild and potentially toxic relationship back into his solo discovery of his sexuality and identity, something I'm sure we can all relate to.
This is the perfect EP to listen to for any twenty-something on a similar journey of self-discovery, or maybe for anyone who just needs a good cry, Joesef has you covered with a deeply personal project that he created entirely by himself in the confines of his bedroom.
Though he doesn't have millions of followers (yet), or even a music video, that didn't stop him from selling out his first ever gig at King Tuts in Glasgow without releasing a single song.
Joesef is definitely one to watch, and I wouldn't waste any more time if I were you, listen to Play Me Something Nice below.
Snarky Puppy announce November tour in support of new album Immigrance
Arlo Parks: Sophie
Moving from Glasgow to West London we have Arlo Parks, a 19-year-old poet and singer songwriter who "can't dance for shit, listens to emo music and currently has a crush on some girl in my Spanish class"
In the same vein as Joesef, Parks' music is soulful and warm, but has a much more 'to date' feeling to it.
Arlo's music could certainly be the gateway drug into neo-soul for many that would never think to give this genre a try, and trust me, once you hear her voice, you'll be buying everything she's selling.
Sophie is Arlo Parks latest release since her EP Super Sad Generation back in April.
This track could be a lead single for a new EP, or may just be a stand-alone track, though I'm hoping for the former.
Parks' work is the embodiment of teen angst, highlighting all the high highs and low lows of being 19 in the age of what can only be described as a crisis, both environmentally and politically.
"I feel like the world is on its back/I feel like the world is on my back"
Parks is another in a slew of new young artists that have copious amounts of talents, and a point of view to back it up. After turning her poetry into music, she had an album's worth of work that she produced entirely herself by the time she was 18.
Arlo's work isn't limited just to this end-of-the-world narrative either, though a lot of her music seems to hold up a mirror to the struggles of teen mental health, exploration of identity, and how hard it can feel to just survive nowadays.
Arlo is truly an artist that I think we'll be seeing a lot more of, and as much as I love her new track Sophie, I highly recommend you go and listen to her EP Super Sad Generation, it's the ultimate chill album.
Rachel Chinouriri: Good Enough
Last but certainly not least in our trio of soul this week, we have Rachel Chinouriri, a 19-year-old singer-songwriter just down the road from Arlo in Croydon.
Chinouriri's music leans more towards alt-pop, but there's no denying the soul in her voice and the soulful influence on many of her tracks, especially Good Enough, the lead single from her latest 5-track EP Mama's Boy.
Rachel's music has an innocent naivety about it, particularly when it comes to love, and she knows this. When asked in an interview what she wants people to take away from her music, she said "my naïve but endearing take on love." 
It's refreshing to hear a perspective like this, especially when we have so much music in similar genres by similar artists that have an incredibly cynical take on love.
Good Enough is Chinouriri declaring her self-worth at a time when the person she's seeing seems overeager but isn't treating her right.
"Are you good enough? / Are you good enough? / I know I deserve better things"
This seems to be what Chinouriri is all about, tales of love and self-love, enriched with a sense of innocence. While Arlo seems wise beyond her years, Rachel has a naivety that is both uplifting and endearing.
Comments
comments