Catfish and The Bottlemen came to Liverpool as part of their tour of new album The Balance, Getintothis' Lewis Ridley witnessed a band on top form.
It's hard to believe it's been six years since we heard the first releases from Catfish and The Bottlemen. Homesick and Rango in 2013 laid the foundations for a band with serious potential.
It'll come as no surprise to fans that clicked onto them back then that they're selling out arenas in the UK with ease, and show no signs of stopping following the release of their third album this year.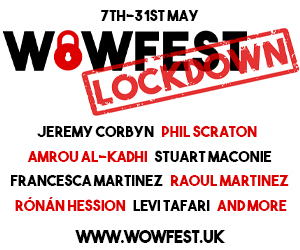 On this dreary Sunday night, it was the chance for Liverpool to be blown away by the Llandudno outfit, but not before Twin Atlantic kicked off proceedings.
They themselves have enjoyed larger dates than this support slot, peaking with second and third albums Free and Great Divide a few years back.
They're set to release their fifth LP in 2020, led by single Novocaine, which featured part way through this setlist. The highlight, perhaps predictably, was final track Heart and Soul, with thanks to CATB for having them on.
Liverpool gig guide: Black Lips, Steve Mason, Milk Teeth, Blue Orchirds and much more
By the time the arena lights dropped and Ain't That A Kick In The Head and Helter Skelter were done with, Van McCann led his band on stage and teared into opener Longshot.
In McCann there is a frontman who, with no disrespect, is the primary reason that this band have been so successful. In fact, the organiser of a certain Liverpool festival notes one of their formative sets as one of the best in it's history, largely due to the vigour in which it was delivered.
Top gig that one. Van McCann has turned into a superb frontman and makes @thebottlemen an exhilarating live band. Not a bad way to finish the weekend. pic.twitter.com/YKMHQfDGGL

— Lewis (@lewisrids3) November 10, 2019
Soundcheck and Twice give him an opportunity to turn his energy up to full whack. He manoevers across the stage in a way that makes it impossible to take your eyes off him.
His energy doesn't drop for new tracks Conversation and 2all, either. Not only do Catfish and The Bottlemen look good, they have produced tracks worthy of filling arenas like this.
When they exit to the chorus of their fans taking over for Cocoon, there can't have been a single individual in that crowd that can argue they have seen a band at the peak of their powers.
An outstanding performance.
Images by Getintothis' Warren Millar
Comments
comments