Former Blur guitarist, Graham Coxon, has returned with a new set of original songs for the second season of The End of the F***ing World, Getintothis' Amos Wynn has the news.
After writing the original songs and score for season one of The End of the F***ing World, Graham Coxon is back with a new soundtrack for the new season.
The former Blur guitarist will release a 20 track album which is available as a digital download now after the first episode was aired on Channel Four last week.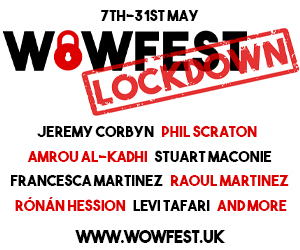 The soundtrack for the first series received widespread critical acclaim, adding to his list of achievements.
His most latest offering was recorded during his own studio during this summer, with She Knows being the first release.
For any vinyl fans, the album will be released on hard copy in January
The End of the F***ing World, written by Charlie Covell, follows the story of two teenage runaways, which proved popular with viewers with a RTS Award and a BAFTA nomination.
Comments
comments