Tourists have released a new video for their comeback single, Getintothis' Lewis Ridley has this week's music news as support announced for Jimmy's NYE bash.
A brand new record label will launch next month in Liverpool with a special launch event.at Phase One.
Inflect is a record label based in Liverpool, intending to deliver disco to the UK, with a deeper and modernised feel of techno from central Europe and musical influences from Eastern Europe intertwined in the productions.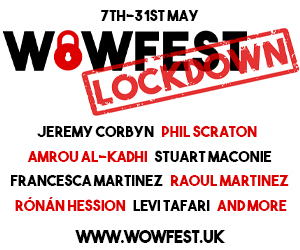 Storming Merseyside with varied rhythms, choppy guitar riffs and groovy disco elements, their vow that their selections will: "make you move in a way you never knew you could."
The launch party at Phase One will host Berlin-based Franz Scala, owner of Slow Motion Records, for the first time in the North.
Aside from producing on his own imprint, he has releases on World Unknown, Tusk Wax and Bordello a Parigi, with his side project Studio Luce on Cocktail d´Amore Music.
Inflect will launch at Phase One on Friday December 6.
In gigs this week, Liverpool's Independent Venue Week is beginning to populate as ROAM will play Phase One for 2020's event.
They released their new album Smile Wide back in September and will come to Liverpool on their UK tour on Thursday 30 January.
90s outfit My Life Story will come to Jimmy's next year on their UK tour on Thursday February 13.
The London band released their fourth studio album in 2019, their first release coming way back in 1986.
Finally, Shardy and Scuttlers have been announced as support for Jimmy's New Year's Eve bash with Red Rum Club on December 31.
RongoRongo and Green Tangerines join The Telescopes Liverpool date
Our new music this week comes from Tourists, who have released a brand new video to accompany their return track Align.
Produced and directed by Callum Earnshaw and Andy Hopper, the video was filmed at The Spanish Barn: an 800 year old barn at Torre Abbey.
Reflecting on the experience of creating the Align video, Callum Earnshaw explains:
"The Spanish Barn is a pretty unique and special location and we knew that we wanted to transform the space into something even more spectacular.
We brought in projection guru Tim Dollimore from The Media Workshop to project Andy's chaotic animations onto three walls in order to create the sense of immersive movement with the projections, which suited the dynamics and tempo of the track perfectly."
Comments
comments