An interstellar trip is set for December 6 at Phase One, Getintothis' Venus Williams on The Telescopes full billing.
RongoRongo and Green Tangerines have been added to December's Deep Cuts bill at Phase One alongside legendary rock and rollers The Telescopes.
The Telescopes will headline Getintothis' Deep Cuts Christmas special at Liverpool's Phase One on Seel Street on Friday December 6.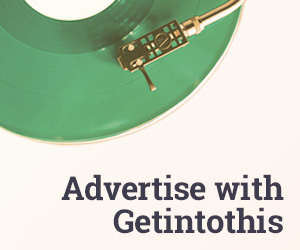 And the addition of two of Merseyside's finest live bands should satiate any live music reveller, with RongoRongo building up to the release of their debut album with a series of colossal displays in 2019 adding a stream of new tracks to their arsenal.
Meanwhile, powerhouse free-form jazz collective Green Tangerines have been building an impressive army of fans in Liverpool due to their incendiary outings on the stage – most recently at Getintothis' away day outing at Edge Hill University in Ormskirk.
Conceived in 1987, The Telescopes emerged as innovators in the field of melodic noise, becoming a crucial inspiration to a multitude of artists and listeners alike.
Their Deep Cuts appearance will celebrate the 30th anniversary of their seminal debut album Taste while also marking the release of 2019's 11th studio album Exploding Head Syndrome.
Blending their characteristic traits, Exploding Head Syndrome, revels in a static haze of electronic distortion, propulsion of stone age repetition and heady bass vibrations backed by warm organ drone and oscillating melodies.
Buy tickets for The Telescopes, RongoRongo and Green Tangerines here
As a live proposition – the band have just toured Europe to ecstatic acclaim – they present an electric hive of enclosing guitars around band founder Stephen Lawrie's trance-induced visions.
A prolific year has seen the band release EP Strange Waves via the acclaimed Fuzz Club imprint while Taste is also set to get a reissue from London-based label later this year.
Their last outing in Merseyside was at Liverpool International Festival of Psychedelia in 2017 – now's your chance to revel once again in their majestic magnificence.
Comments
comments