Louis Berry played an intimate Liverpool date for the second time in a matter of days, Getintothis' Lewis Ridley squeezed in.
Louis Berry is back, you must have heard.
He launched his brand new E.P. XIV last week with a special date on Friday, and tonight kicked off a mini tour of the UK, both at Jimmy's.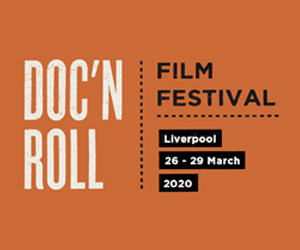 Led by single and Molly Malone, labelled BBC Radio 1's track of the week by Jordan North, the EP is Berry's first non-single release since bursting onto the scene in 2015, when he was crowned GIT Award One To Watch.
Opening up tonight was Mike Murphy. Fashionably late and complete with bongos, his short but sweet set was met with approval from what was an already warming-up Jimmy's basement.
His last track, Dry Your Tears, was the pick of the bunch. He left with thanks to Louis, and departed for the next act.
That main support came from The Racket, the Widnes outfit have come a long way since this writer saw them first, back in the late, great Magnet a few years ago.
They seem a more professional outfit these days, their set up is smooth and they collate on stage like a backstreet gang ready to pull off a very much coordinated assault on the venue.
Thankfully, there are no punches thrown, but they land many a blow in the form of riffs and hooks.
Setbacks aplenty, too, broken strings and crackling monitors, it's fair to say this wasn't The Racket's slickest performance but what they could control they did so well.
The Big Moon to play Liverpool O2 Academy – plus listen to new track Take A Piece
And so, during the last tones of tonight's openers, the crowd swell forward. By the changeover, Jimmy's is rammed.
.45 and Nicole see Berry tear into his set. There's limbs everywhere, and the venue is sent into a frenzy and tonight's main man bounces around the stage.
Laurie is the first singalong number, where his black acoustic guitar gets introduced. That's the last of the oldies for a while, as Too Late and Back To You come next.
They sound superb, all from XIV do, and though this is a short, rip-roaring set there is so much promise from this lad.
In the week that Liam Gallagher comes to town, Berry showed he is as much of a rock and roll star as anyone around.
Images by Getintothis' Conor Baxter
Comments
comments