Mahalia goes from strength to strength at the Invisible Wind Factory, Getintothis' Conor Baxter is keen to hear her life advice.
Fans who have been following Mahalia since her debut album – Diary of Me, will have noticed a distinct change in style with her later EP's and now the fantastic follow up album LOVE AND COMPROMISE.
While the acoustic guitar is still noticeable in LOVE AND COMPRIMISE, Mahalia has moved more towards being accompanied by a band and with electronic undertones to offer a more contemporary sound.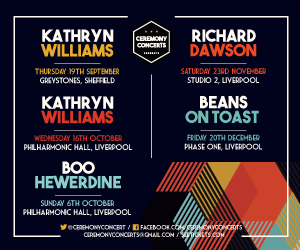 There is no doubt since Mahalia has moved to this style, she has seen the most success and found a following of dedicated and passionate fans who idolise her when they see her live.
"There's two things you need to know about my performances. One, I talk a lot in between songs. Two, I burp sometimes when I drink tea on stage. I can't help it".
Mahalia brought an honest,  positive energy to the stage that could be felt through the whole venue.
Her down to earth demeanour resonated with the young, predominantly female, crowd, especially after a few songs where she would confidently explain exactly why she wrote the next song, the deeper meaning behind it.
The crowd loved her honest explanations of each song almost as much as they loved the songs themselves.
Tonight Mahalia came prepared with an arsenal of heavy-hitting fan favourites, and a few trips to memory lane for anyone who has been following her since her first record deal which she signed when she was just 13.
Her brilliant supporting band gave her performance depth and allowed for plenty of times where the audience sung the tune while Mahalia was left free to enjoy the moment of stage. In fact, it seemed that a vast majority of the audience knew Mahalia's songs word for word.
Touching more on the audience, it's worth mentioning how great it was to be surrounded at a gig with such positive, happy energy.
ABC's Beauty Stab: a brave move that freed them from their gold lame straight jackets
Everyone was smiling, laughing, and generally getting along better than at a lot of gigs where the audience is so tightly packed together. If you could judge an act by the crowd that come to watch them, then tonight's audience would have been a very accurate description of Mahalia's "good vibes only" policy she brings to her gigs.
The performance was broken up for a quick acoustic number before jumping back in with Sober, a song that Mahalia didn't have to sing much, as everyone in the crowd was shouting it back to her.
Hamzaa joined Mahalia for one song, it was fitting really. You could tell Mahalia wanted to thank her for playing the supporting slot and just wanted to have fun on stage with another artist.
The night carried on and Mahalia was handing out valuable life advice and general thoughts on how everyone should be comfortable and confident in their own body.
The audience really did love and appreciate every second of it.
You could see they really felt a connection, and as the set continued on, there wouldn't have been a single person in the audience that did not like and appreciate Mahalia more after the set than they did before it. It was a mature, fun, and overwhelmingly positive performance.
An artist that is only going to keep growing as a person and a performer.
Support came from Hamzaa. Her offering to the IWF was full of raw vocal power, and well constructed melodies.
Sunday Morning was the pick of her set, the audience going in and singing it back at the top of their voices.
We'd recommend giving this a listen and delving deeper into Hamzaa's back catalogue to discover more from this brilliant London based singer songwriter.
Images by Getintothis' Conor Baxter
Comments
comments