NQ64 is the new retro gaming bar in Liverpool's Ropewalks, Getintothis went to test it out.
The latest recruit to Liverpool's nightlife offering opened a little while ago.
Based in the site that used to be Aloha on Colquitt Street, NQ64 is a heaven for those who grew up playing their video games in bars and arcades, rather than at home on a Wii or an Xbox.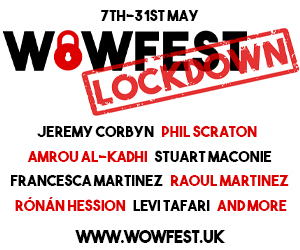 The obvious word to use is retro, for which we apologise straight away, but then there isn't really a better description.
The place is packed with video games going as far back as an original Pac-man, along with other classics such as Street Fighter, Space Invaders, Donkey Kong and Mortal Kombat.
There's a whole host of driving games, shoot 'em ups and a trio of original pinball machines.
Getintothis arrived at about 9ish on a Wednesday evening and the place was busy, but not rammed, so we could easily pick our favourite game.
That NQ64 in Liverpool is boss man, could spend hours playing the arcade machines there

— James (@JamesMcMahon_96) October 13, 2019
Not that we're any good at most of them, save for the pinball machines, which we haven't played since we were a student. Happy to report we've still got the knack, though.
Maybe that's why we only got a 2:2 degree.
Freida Mo's on Lark Lane expands from vintage clobber to vintage amps
We were, however, defeated at least three times at Street Fighter, having no idea which buttons to press, nor, quite frankly, what that joystick thing was supposed to do. We expect our readers to kick ass.
The place is a feast for the senses, too, as the gallery below shows. It's all neon, leds, graffiti walls and pinging sounds.
It is a place that needs to be taken not too seriously – it's a kind of guilty pleasure, albeit there is a healthy respect for the fact some of these machines are probably more than 30 years old.
There's a strict no drinks on the machines policy, which is only sensible.
NQ64's website says there's 'no strict dress code, just no tracksuits or scallies'. We'll leave the interpretation of that to your own judgment.
We (@GetintothisHQ) went in the new NQ64 bar in the old Aloha last night, and I was genuinely surprised how much I enjoyed it. 🕹

I'm no gamer but we cleaned up on Rambo and I scored six as Karl Hawley on Virtual Striker.

They've got @NMBCo cans, too. Defo recommend. pic.twitter.com/v5iP6YlsP0

— Lewis (@lewisrids3) November 7, 2019
Oh, and, of course, there's a bar doing the usual decent selection of beers and cocktails as is now expected of any night time venue these days.
We should disclose we were given complimentary games tokens and a couple of free drinks each, but even so we would definitely say this was a great fun night out.
So good we almost completed Rambo – but not before crashing and burning in a blaze of glory as we were shot out of the sky while attempting to pirouette a helicopter while spitting out machine-gun bullets.
In some ways, you could argue you're better off putting tokens in a pinball machine than you are sinking pints in Concert Square.
Images by Getintothis' Peter Goodbody and Peter Guy
Comments
comments