Rising stars Palm Reader hammered it home at Jimmy's and Getintothis' Roy Bayfield was there to hear the melodies in the tinnitus

Jimmy's downstairs venue is one of those black and slightly battered spaces that creates the perfect environment for the appreciation of mad noise.
The layout places the stage around a corner from the bar, so the audience's communion with tonight's crew of hardcore artists is direct and uninterrupted.
It's a surprisingly sparse crowd, given the buzz about headliners Palm Reader – surely Mac DeMarco can't be to blame for depleting the pit population at a gig like this?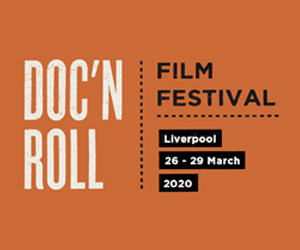 But the venue not being rammed doesn't kill the atmosphere as a dedicated crew of appreciative metalheads are there, a handful doing the moshing thing surrounded by a wall of intense nodders.
Lure In, a metalcore five-piece with dual Liverpool/Manchester citizenship, kick things off in uncompromising style, showing an appetite for dissonance and unexpected sonics that could almost put them in the post-punk camp.
North Wales outfit Rosen Bridge brought driving passion and depth in a rousing set that pointed towards epic capabilities.
Anyone seeing Bleach expecting the East Anglian shoegaze, American Christian rock or Japanese punk bands that have shared that name will be in for a shock but there's no denying their power and commitment. Their set was a full-on sonic drubbing from start to finish, delivered with deranged and deranging urgency.
Dysgeusia 56: The new wave of metal headliners, plus Exhumed and latest new albums
Then post-hardcore Brighton-based We Never Learned to Live entered the fray with eerie space rock overtones and launched into a performance that at times seems to stretch time itself into weird shapes – such is the effect of massive sound at close quarters. There's poetry in the noise, melody in the racket – a band with heart.
And it's time for headliners Palm Reader, launching into a commanding crunchy start with Internal Winter. In a set drawing heavily on acclaimed 2018 album Braille they demonstrate why they're getting serious attention as a band to watch. Roaring and tumultuous for sure, but there's depth and emotion to all the songs.
Whilst delivering continual finger-in-the-light-socket energy the tracks have the compelling aspect that comes from skillful songwriting – this is a band that attends to its craft while bringing the delirious mayhem.
The sound isn't ideal, with vocals in particular getting lost in the wall of sound, but hearing demonically-grinning Dan Olds' percussion to the fore is a pleasure – not for nothing is he rated one of the best new drummers out there.
The monumental melodic build A Lover, a Shadow makes for a suitably transcendent finisher.
For those that made it this was a delicious taste of a rising band in a great programme.
Photos by Getintothis' Chris Everett

Comments
comments