As Spotify reveals its figures for the summer quarter of 2019, Getintothis' Will Whitby had a dive into the figures to see what it all means.
Spotify has announced the company have had a better than expected third quarter of 2019 with a £47mill profit revealed.
This is only the second time Spotify has been in profit since going onto the public market in April 2018.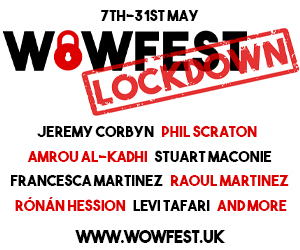 The total revenue generated for the company rose by an impressive 28% to £1.93bn as the amount of paying customers rose by 31% compared to the same quarter last year.
This also meant that Spotify's share price has continued to rise to $137 per share after suffering a decline earlier in the year. 
Spotify is now the international leader in paid music streaming with now a record 113 million paying listeners after adding over 5 million in the third quarter of 2019.
Including those using the free service of Spotify, the platform now has over 248 million total users.
Spotify continues to grow and expand its user base in the emerging markets Latin America and South-East Asia as internet whispers also indicate the platform is set to launch in Russia for the first time.
CD sales hit crisis point as UK listeners clear their shelves for streaming
The streaming wars are due to hot up though as American giant Apple Music has overtaken Spotify to become the largest paid music service in the USA.
Having the audience majority in the world's largest music market is something Apple wants to hold as the company aims to include Apple Music within its Apple TV package expected to launch in the coming months.
To increase users on the platform and to play a part in safeguarding children, Spotify is currently testing out a Spotify Kids app which is currently only available in certain areas including Ireland. 
The Spotify Kids app will give children access to around 6,000 tracks all of which have been chosen to be safe and creatively enhancing for children.
Younger kids will be able to listen to singalongs, lullabies and soundtracks with older children getting access to a curated selection of pop tracks. 
It is a clever idea as it will allow parents to sign up to Spotify Family and give young ones their own account to develop their music taste. Albeit if that music taste is purely derived from some suited executives from Nickelodeon and Disney. 
Now I suppose the next step is just the small matter of paying artists a liveable income from their streaming plays, but hey, at least children can now play Let It Go on repeat even easier now.
Comments
comments