The Wave Pictures made their return to the city and Getintothis' Mostyn Jones was there to soak up the night.
With twenty years of touring under their belts, The Wave Pictures bring an effortless chemistry and easy charm to the stage without falling into the lacklustre rhythm of a band on autopilot.
There was some decent patter with the crowd as they played a mix of songs from across their career, a discography that mixes folk influences with rockier sounds and singalong ballads, the crowd greeting each one generously.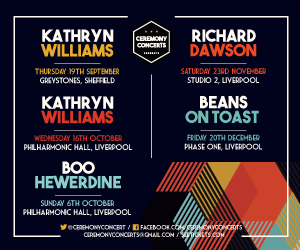 One of the biggest reactions from the crowd tonight came for the song Great Big Flamingo Burning Moon, from the 2015 album of the same name; a song that typifies the group's style of wordy lyricism.
Support came from local garage punks Sallow Pillow, it's great to see the trio again after catching them perform at our own Deep Cuts night back in August.
The band delivered an energetic performance that won over a crowd who had surely all trudged in from the cold to see someone else.
It was perhaps an odd fit for a support act for this particular bill.
Why we should we give support bands a break: The Coral, Red Rum Club and The Farm tell us their tales
Sallow Pillow delivered a set brimming with DIY energy and bellowing tracks about shit jobs in the service industry while The Wave Pictures audience had more of a too-old-for-moshpits, Billy Bragg fan vibe.
With both bands putting in a great set it was a good night for punks of all ages and a great example of Phase One's commitment to supporting independent talent at all levels.
Images by Getintothis' Chris Everett
Comments
comments