Déjà Vega are gonna need a bigger boat on this headline showing, Getintothis' Rogerio Simoes is fully on board.
Three is a magic number.
Tonight we are at Jimmy's, the three-floor venue that has been shaking things up in Liverpool since its opening in August.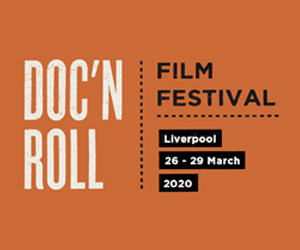 And we've got three bands, all of them trios – guitar, bass and drums. We could add that all of them play three-chord songs of three minutes each, but that's not true.
We're here to witness the raw energy of Déjà Vega, and they're known for guitar solos that last much longer.
So it's one, two, three, and we're off with the first act, Hey Bulldog, from Manchester. Hey, is that not a Beatles song? Yes, it is, and being named after a great band's song is never a bad start.
So Hey Bulldog cut to the chase and open their set with their exciting latest single, Death & Greed, a fast and furious tune centred on Rob Manton's trippy guitar riff.
Manton's guitar gets even faster and more furious in the second song, California, another top-notch single already known to their fan base.
Things get slightly mellow when keyboards take over for No Future, but the mood gets heavier again – thank goodness. Hey Bulldog show great level of togetherness and power, and new tune Losing My Way closes the set. Well done, lads.
Sallow Pillow, from Liverpool, are next, playing on the back of their latest EP, Wince Meat, a good collection of songs that range from the ferocious (The Architect, Ashes) to melodic heavy rock (Wear Out the Rope).
The trio seem late, and when they start there's clearly an issue with singer/guitarist Paul Allen Morris's microphone – we can't hear you, mate!
His voice eventually surfaces, and Sallow Pillow get the crowd pretty excited with their garage heavy punk stuff.
Allen Morris is restless and makes the most of the stage, while the band rips the air with furious single note riffs. The set is cut short, as a result of the previous technical issues, but never mind. People loved it.
You boys were great! Let's do it again x

— Ben Taylor (@mrbentaylor) December 1, 2019
Déjà Vega are one of the hottest new rock groups in England today. Not only that: having come from Winsford and now based in Manchester, they're also North West material.
So Jimmy's basement is dutifully packed, the audience knows them, loves them, and they're all super excited to welcome them on stage.
Getintothis' best 100 albums of the decade – a reflection on the 2010's
Here they are, and here is Mr Powder, from their debut album Déjà Vega, released in October. And…wow! The crowd immediately goes wild, following the rhythm of Mike Newton's bass line and Tom Webster's drumming – and the floor gets covered with beer.
That's it, nobody stops moving. The band takes things to a new level with Friends in High Places, a song that starts with the perfect beat to please any crowd – wait, are they moshing already? Yeah, that may qualify as mosh.
They're singing along too, proof that the songs from their first album are already in people's heads. When new songs come up – they'll probably be on the second album, planned for next year –, the audience's reaction is just as great.
Déjà Vega's music does something quite difficult to accomplish: it moves both our feet and our brains. It's fast and slow. While Newton and Webster speed things up, Jack Fearon's brilliant guitar playing slows them down.
It's hypnotic guitar, with a lot of Kevin Shields, David Gilmour and The Edge in the way he lingers on the notes in one moment, inviting us to daydream, just to blow up the roof in the next. It's the tool mainly responsible for their psychedelic atmosphere, and tonight Fearon is making the most of it.
Even when things get a bit slower in No Shalom, he uses his guitar to great effect, both as a trippy company to the bass and to unleash pure loud noise. What we get in our ears is freaking good.
Who We Are is another big hit of the night, and the dancing gets a bit insane – oh, that's definitely moshing! Chasing puts some more alcohol in the fire, and when we get to Eyes of Steel Jimmy's feels like an erupting volcano.
Balancing Act keeps the moment going, and we finally get to The Test.
The song that closes the album is the perfect summary of the band's sound. Bass and drums working in tandem to support the wandering guitar, until the three arrive together at the same point in a sort of sonic explosion. It's a strong statement of what psychedelic heavy rock can do.
Was that enough? For now, maybe.
Tonight's experience is over, but the crowd would love to have some more. And there's definitely going to be much more, the way Déjà Vega are going.
Next time the band is in town, this crowd will surely be back – probably bringing many others with them. Déjà Vega are gonna need a bigger boat.
Images by Getintothis' Jenn Cliff-Wilcock
Comments
comments