As the decade comes to a close, Getintothis signs off ten years of superlative new music with the top 100 albums of the 2010's.

Ten years. Wow. Where did it all go wrong?
Ten years ago this week we were cast adrift amid the most ridiculous, gratuitous festival we've ever experienced – the Disney Land on Acid, Dubai Sound City.
A festival that blended camel sweats and stinky class A's amid the debauched Arabian sun. Nothing was good but we chomped. We damn near got arrested but the cunts cemented over a fish pond so we had to do with a telling off.
Push forward and it seems like we were rimming a camel's arse while suckling sand-dried anuses, albeit in the hut of Huyton or whatever. Then they made an ITV gameshow out of it.
Yeah, those of you lucky to feast among the debris of your local music mud hut, will have noticed, we're still walking on all three limbs, operating with a bog-eyed, yeast-infected bowels, probably sphincter levels of prudence but this should never disguise from the fists that try to help us.
Yes, in ten years, we've battled an absolute arse of rectum wakes which sees music threatened – a prolapse of SoulSeek, myspace and who knows which way the wind blows. It's been fun. But my word the bed sheets are shat.
Anyway. Context is ultimately everything. If you're still reading this then you'll know the last ten years have been nothing, if not, hell. It's been nothing short of a nightmare trying to pull this together. And we'll never do it again. I promise.
What I would add, is that despite, all hell. We truly hate Muse. And the Red Hot Chili Peppers. And Queen. Especially Queen. Honestly, if you like any of those bands and are still wearing white jeans and playing Warhammer over the age of 14 you're a fucking liability.
But. To end on this: these records represent us after ten years – albums which sum us up – albums we've poured our lives and souls into – albums which resonate from home and a far. We love them all dearly.
Godspeed musicians everywhere. – Peter Guy, Getintothis editor.

100. Cairbou: Swim (2010)
City Slang
It's hardly an easy trip but persist and there's some of the most intriguing crossover music of 2010. A beast of head-spinning rhythms, sharp drops and an outro which sounds like animals escaping in a Moroccan souk. – Peter Guy
Getintothis on Caribou

99. Protomartyr: Relatives in Descent (2017)
Domino
A stand-up-and-be-counted tirade, drenched with a backdrop of atmospheric droning guitar licks that actually embody the sound of punk. These moments of magic are frequent throughout Relatives In Descent. – Simon Kirk
Getintothis on Protomartyr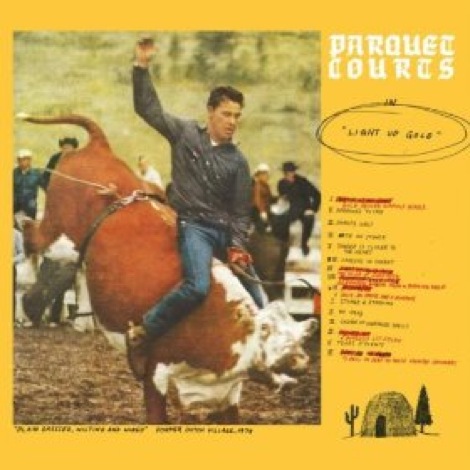 98. Parquet Courts: Light Up Gold (2012)
What's Your Rupture?
Slacker dumb garage brilliance. Stoned and Starving and Borrowed Time are possibly the two greatest ever tracks not to appear on This Is It. – Peter Guy
Getintothis on Parquet Courts

97. Young Fathers: Dead (2014)
Anticon/Big Dada
A justifiable Mercury winner – and at last something to rock the boat. Rooted in hip hop this gnarly rapid-fire attack also contained lashings of pop, soul and lots more in between. To witness them play live was something else, too. – Peter Guy
Getintothis on Young Fathers

96. Weyes Blood: Front Row Seat to Earth (2016)
Mexican Summer/Kemado Records
An album immersed in the '70s west coast with some hippified Laurel Canyon vibes thrown in. It's an album that has infinite layers, which reveals itself more and more after each listen. – Simon Kirk
Getintothis on Weyes Blood

95. Enablers: The Rightful Pivot (2015)
Lancashire and Somerset
Just find a place in your house and don't move. If you're not dead inside, then you will be floored. The Rightful Pivot is the best post-rock record since Slint's Spiderland. – Simon Kirk
Getintothis on Enablers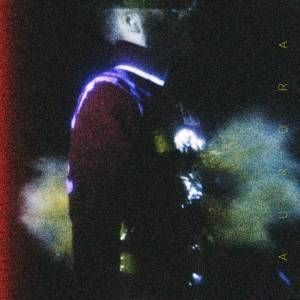 94. Ben Frost A U R O R A (2014)
Mute
Frost shapes chasms of harsh electronica but allows enough menacing melody in there to captivate and beguile. Centre-piece Secant is truly astonishing. – Peter Guy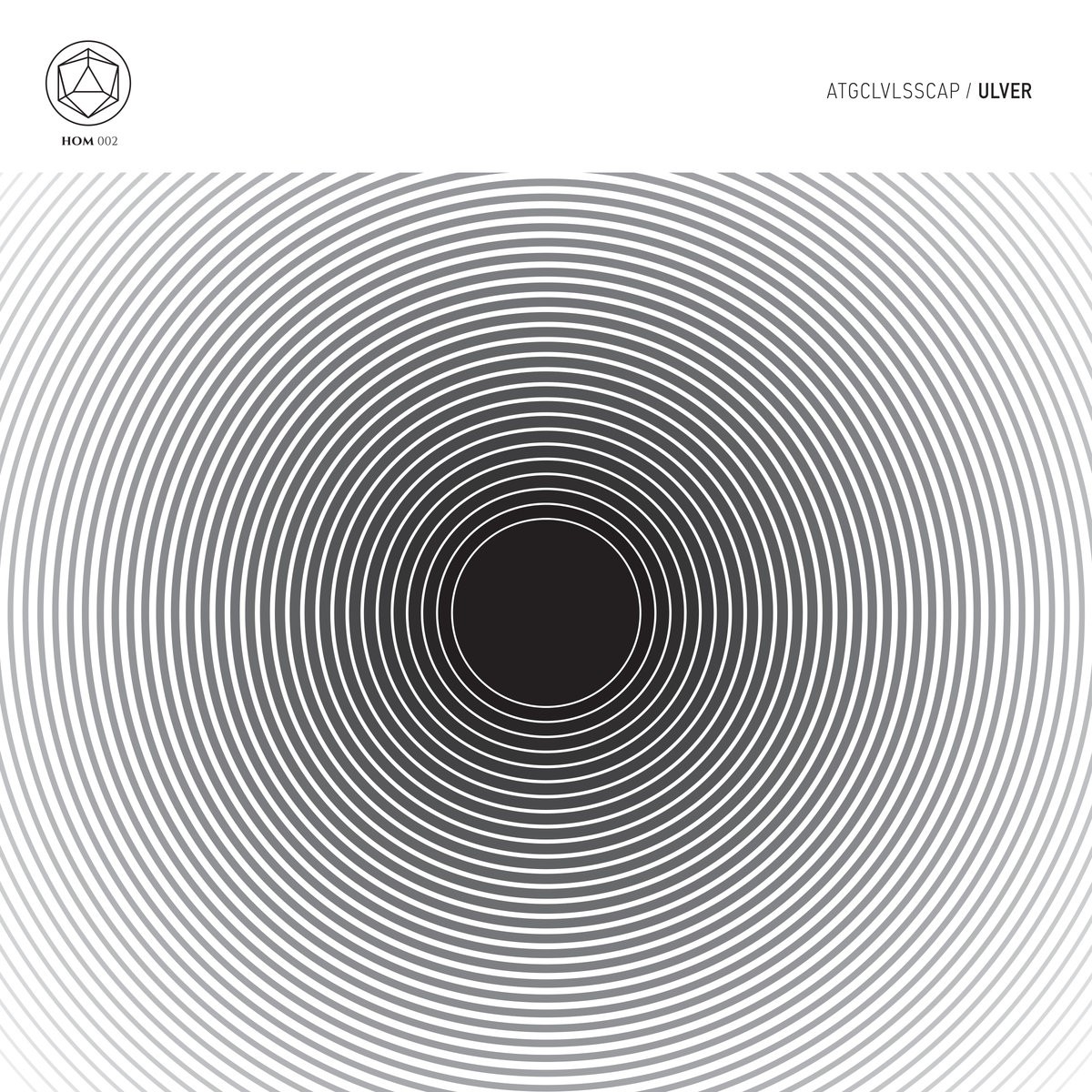 93. Ulver: ATGCLVLSSCAP (2016)
House of Mythology
There's barely a coherent strand running through the Norwegian collective's twelfth studio album which they poignantly describe as "a hallucinatory travelogue". Yet, the collated whole is nothing short of astonishing as you're immersed into an abyss-like chasm of progressive instrumentalism. – Peter Guy
Getintothis on Ulver

92. Josh T. Pearson: Last of the Country Gentlemen (2011)
Mute 
An album that you will always remember where you were at the first time of listening. One of the most heart-breaking releases of this in this century. – Simon Kirk
Getintothis on Josh T. Pearson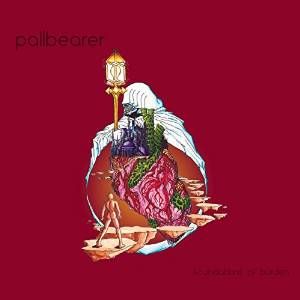 91. Pallbearer: Foundations of Burden (2014)
Profound Law Records
An alliance of doom, sludge and traditional metal, executed with aplomb. These are six tracks of fragile anguish, blood, sweat and tears. – Simon Kirk
Getintothis on Pallbearer
Nick Cave's Ghosteen review: The past pulls away and the future begins

90. Julianna Barwick: The Magic Place (2011)
Asthmatic Kitty Records
Looped and layered vocals that turn into something hauntingly beautiful. Julianna Barwick hasn't made anything better since The Magic Place and nor should she – you can't better perfection. – Simon Kirk

Getintothis on Julianna Barwick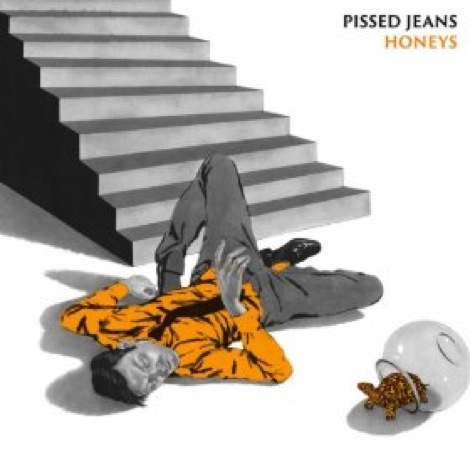 89. Pissed Jeans: Honeys (2013)
Sub Pop
Quite possibly Sub Pop's definitive band – unadulterated kick arse, slam-dunk belters. Honeys is raw, ruthless, and bludgeoning. – Peter Guy
Getintothis on Pissed Jeans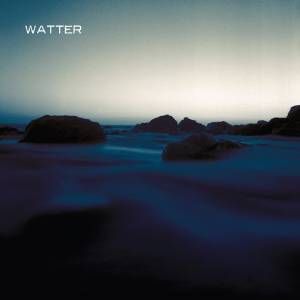 88. Watter: This World (2013)
Temporary Residence
Members of Grails and Slint join forces to form a post-rock goliath. Fusing electronic dissonance with monstrous grooves and, at times beautiful moments of levity, This World resulted on of 2014's most unexpected delights. – Peter Guy
Getintothis on Watter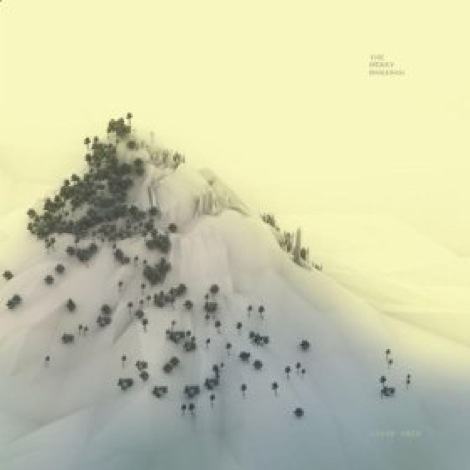 87. Loved Ones: The Merry Monarch (2013)
Blood
Loved Ones debut offering arrived following several aborted attempts, but boy was it worth the wait – a finely crafted mini epic complete with beatific harmonies, timeless melodies and a rhythmic craft few of their peers can match. – Peter Guy
Getintothis on Loved Ones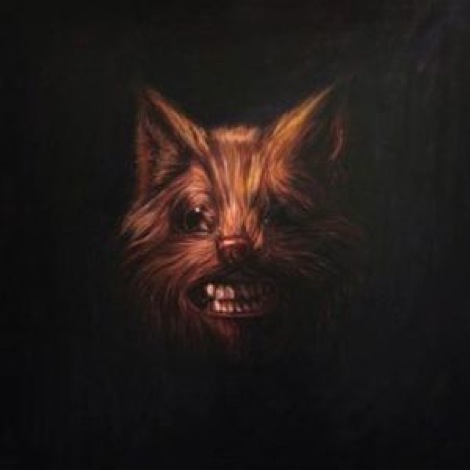 86. Swans: The Seer (2012)
Young God Records
Suspended somewhere between a punk Koyaanisqatsi and an anti-materialist Americana, the album offers a twisted, poetic and alluring understanding of the human condition, evoking a strange spiritual space evoked in a 21st Century psychedelic. – Mark Greenwood
Getintothis on Swans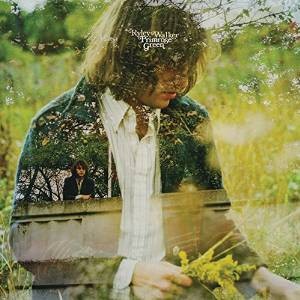 85. Ryley Walker: Primrose Green (2015)
Sacred Bones
Summoning up the spirit of songwriting past masters, Primrose Green takes elements of Van Morrision, Nick Drake, John Martyn and more without ever descending into pastiche – instead it's a cosmic journey into jazz-inflected summertime rock and roll. – Peter Guy
Getintothis on Ryley Walker

84. Actress: R.I.P. (2012)
Honest Jon's
Darren J. Cunningham has created an album that demonstrates a collage of composition, abstract, ambience and distortion. There's a unique tension that drips throughout these 15 songs. – Simon Kirk
Getintothis on Actress

83. Death Grips: The Money Store (2012)
Epic Records
A hostile discordance through a rave-rap hybrid. This is what music is about; grabbing you by the throat and saying "fucking listen to me now!" Death Grips get it. – Simon Kirk
Getintothis on Death Grips

82. Nils Frahm: Spaces (2013)
Erased Tapes
On the face of it, a live instrumental, piano and synth-based neo-classical album is not what you'd expect to find in an Albums of the Decade round up. Yet Spaces is something completely unexpected and tears down any preconceptions you may have,  A remarkable record. – Rick Leach
Getintothis on Nils Frahm

81. Richard Dawson: Nothing Important (2014)
Weird World
The Geordie song wizard unleashes a beautiful entanglement of oddball folk ditties, including centrepiece, The Vile Stuff. This is the start of something special. – Simon Kirk
Getintothis on Richard Dawson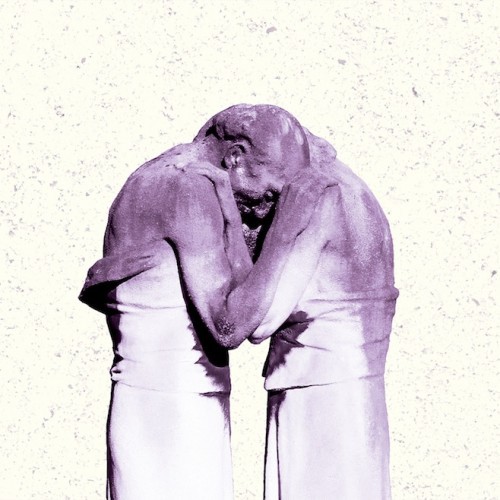 80. The Antlers: Familiars (2014)
Transgressive Records
It's a gift to release something so subtle and yet provoke such evocative power – and The Antlers have it in spades. Familiars is less immediate than their previous offerings yet it is the finest work thus far. – David Hall
Getintothis on The Antlers

79. Mugstar: Lime (2010)
Important Records
A cyclical beast of a record, which builds on debut Sun Broken's whirlwind spacerock introducing several more layers of ferocity and some cunning added extras to boot. – Peter Guy
Getintothis on Mugstar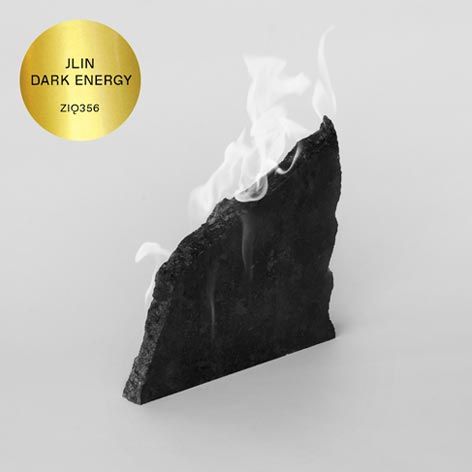 78. Jlin: Dark Energy (2015)
Planet Mu
39 minutes of samurai stabbing metallic malevolence with fancy footwork beats to boot. If this sounds intimidating, that's because it is. Yet for all this aural violence, Dark Energy is funky, super-sexual and tight as fuck. – Peter Guy
Getintothis on Jlin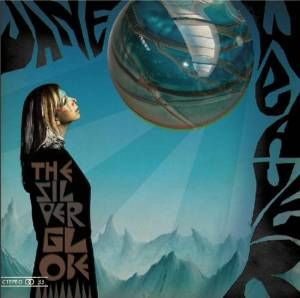 77. Jane Weaver: The Silver Globe (2014)
Fire Records
Jane Weaver's quite remarkable record, The Silver Globe, completely slipped under our radar but thanks to Piccadilly Records' #1 shout it was an ever present on Getintothis' jukebox from then on. – Peter Guy

76. Gnod: Just Say No to the Psycho Right-Wing Capitalist Fascist Industrial Death Machine (2017)
Rocket Recordings
Where once folk music documented the music of protest, today the burden seems to fall heaviest on the noise-rock sphere. Gnod keep the flag flying higher than most. – Paul Higham
Getintothis on Gnod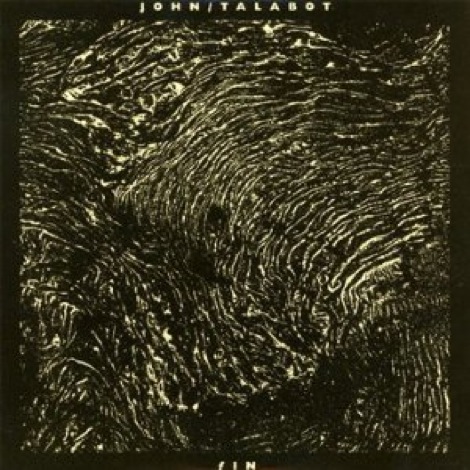 75. John Talabot: Fin (2012)
Permanent Vacation
2012 answer Caribou's Swim, John Talabot etched the sound of the summer deeply into this record. It was then and it is now, a dance classic. – Peter Guy
Getintothis on John Talabot

74. Alex Cameron: Forced Witness (2017)
Secretly Canadian
Combining a knowing wit with some of the finest electronic pop songs since Robyn was abandoned on the dance floor, Forced Witness is a sax-infused, sleazy romp through bittersweet love bust-ups, neon jungles and being turned over by Nigerians on the internet. – Peter Guy
 Getintothis on Alex Cameron

73. Oceansize: Self Preserved While The Bodies Float Up (2010)
Superball Music
Quite possibly the band's most accessible record, with a mountain of guitars, thunderous vocals and the kind of percussive slam a redwood makes when felled in a Canadian forest. – Peter Guy
Getintothis on Oceansize

72. Marissa Nadler: July (2014)
Sacred Bones
The brooding undercurrents of July sweep you up and takes you into Nadler's world of darkness. Her gothic aesthetic is spellbinding. It's a whisper in the dark. – Simon Kirk
Getintothis on Marissa Nadler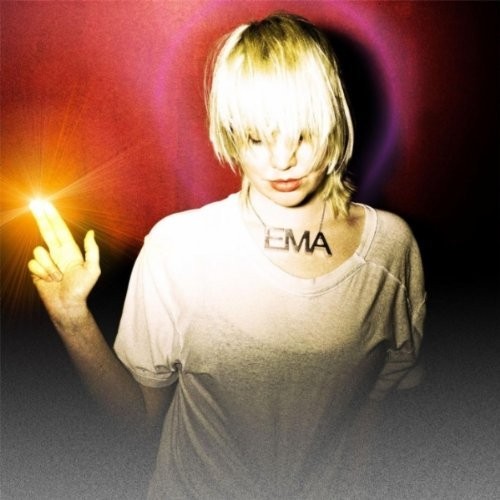 71. EMA: Past Life Martyred Saints (2011)
Souterrain Transmissions
Channelling the spirit of Kurt Cobain jamming with Patti Smith, this is a glorious wreckage of heart-on-the-sleeve lyrical turmoil and tracks which lure you in before spitting you out. Raw, chewed up and dripping with violence. – Peter Guy
Getintothis on EMA
Albums of the year so far; Getintothis top 25 staff picks for 2019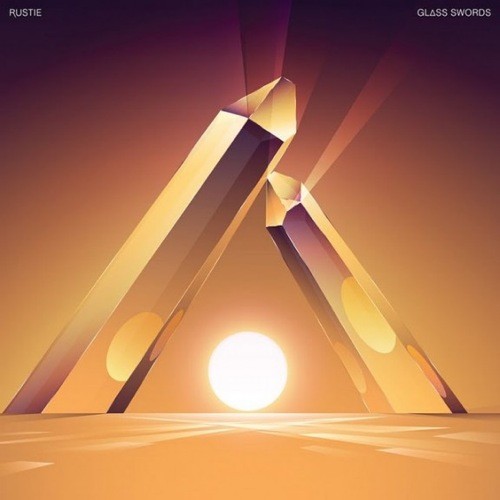 70. Rustie: Glass Swords (2011)
Warp Records
Rustie's Glass Swords came at a pivotal time in the context of electronic music. It captures a space between the serious sensibilities of IDM and the cheap, party-or-die aesthetic of EDM culture, bridging the gap before we even realised there was one. – Mike Townsend
Getintothis on Rustie

69. High On Fire: Luminferous (2015)
Warp Records
Roaring rhythms and snake-finger solos. High On Fire, together with producer Kurt Ballou, produce a masterpiece that sits high within the metal pantheon with Luminiferous. – Simon Kirk
Getintothis on High On Fire

68. Chvrches: Every Eye Open (2015)
EMI
For the second consecutive album, the Glasgow trio delivered a taut, thrilling blockbuster which simply refused to relent from the off. Once again Lauren Mayberry's belting vocals provide the lyrical angst layering the stadium-sized synth hooks. – Peter Guy
Getintothis on Chvrches

67. Thee Oh Sees: A Weird Exits (2016)
Castle Face Records
Far from a tightly-hewn spring-coiled tautness, this gives the album's twin-drumming heartbeat something of a break in favour of rumbling dystopian atmospherics. – Peter Guy
Getintothis on Thee Oh Sees

66. Julia Holter: Have You In My Wilderness (2015)
Domino
A pop album nestled in the framework of avant-garde. The surface appears straightforward but as each listen passes, this album reveals itself with thought-provoking juxtapositions and spectacular virtuosity. – Simon Kirk
Getintothis on Julia Holter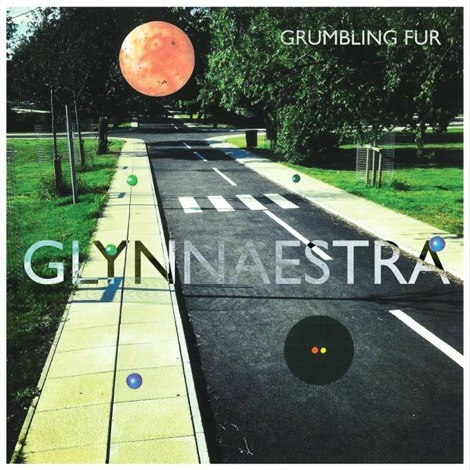 65. Grumbling Fur: Glynnaestra (2013)
Thrill Jockey
Alexander Tucker and Daniel O'Sullivan disappear down the rabbit hole, but instead of hibernating they contrive to shape a world dripping in fantastical imagery, quasi-religious spiritual hymns and music which makes the mind twist and discombobulate with joyous abandon. – Peter Guy
Getintothis on Grumbling Fur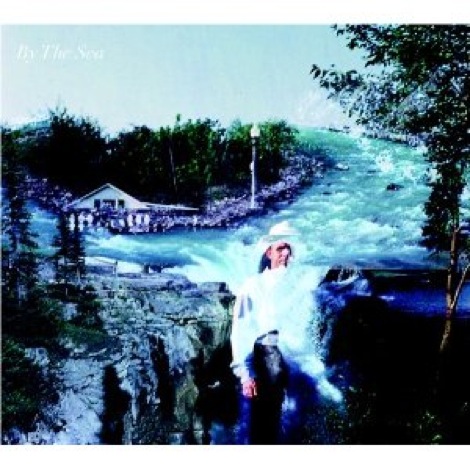 64. By The Sea: By The Sea (2012)
Self-released
Sometimes an album comes along which captures a special moment in a band's formation – this debut offering from By The Sea seemed almost too good to be true; effortless and dream-like, it wafts away in little time at all, leaving nothing but peaceful calm. – Peter Guy
Getintothis on By The Sea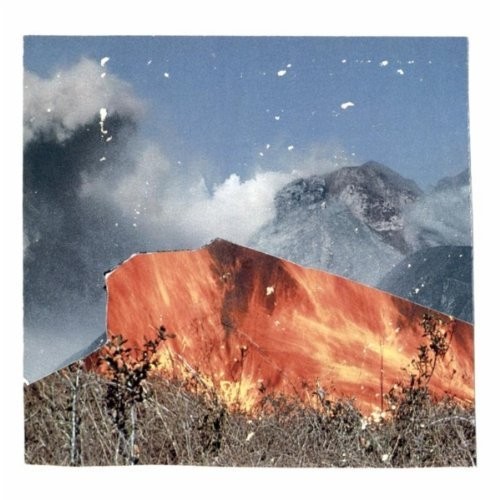 63. WU LYF: Go Tell Fire To The Mountain (2011)
LYF Recordings
The Manchester collective didn't stick around for long, but just long enough to give the world this gem of angular riffs and anthemic hitters in a time when indie music was at its most disillusioned. – Simon Kirk
Getintothis on WU LYF

62. Deafheaven: Sunbather (2013)
Deathwish Inc.
From the sounds to the artwork, Sunbather turned metal on its head – the elements of black metal and shoegaze colliding to bring us something truly captivating. Beautifully visceral and utterly majestic. – Simon Kirk
Getintothis on Deafheaven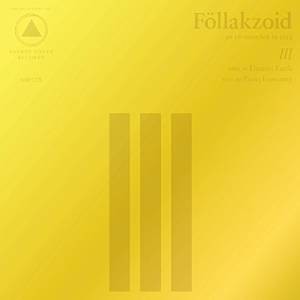 61. Föllakzoid: III (2015)
Sacred Bones
III is cataclysmically huge in scale, steely in its power and musically so deft you could be forgiven for missing the intricacy that's hidden beyond the undulating cavernous rhythmic depths. – Peter Guy
Getintothis on Follakzoid
Lana Del Rey's Norman Fucking Rockwell – The queen of gloom returns with her most hopeful album to date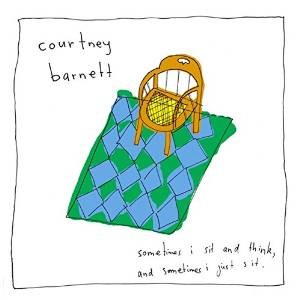 60. Courtney Barnett: Sometimes I Sit And Think, And Sometimes I Just Sit (2015)
Milk Records
For all her obvious anxieties, Courtney Barnett produced one of the funnest albums of 2015 – a record where lyrics effortlessly untangle around a waterfall of melodies and super-catchy riffs. – Rick Leach
Getintothis on Courtney Barnett

59. Stealing Sheep: Big Wows (2019)
Heavenly Recordings
Stealing Sheep occupy a hinterland somewhere between The Raincoats and SOPHIE, between a version of the past and a vision of the future. Where they go from here is hard to predict, but for now we have Big Wows. And for now that is enough. – Banjo
Getintothis on Stealing Sheep

58. Julie's Haircut: Invocation And Ritual Dance Of My Demon Two (2017)
Rocket Recordings
It's positively bristling with energy and fizz and ideas. In fact, they're in many respects closest to Can – imagine Ege Bamyasi's tin of green beans spiced up with Tago Mago's throb and Future Days' kosmiche radiance. It's a magnificent musical cauldron. – Peter Guy
Getintothis on Julie's Haircut

57. Fang Island: Fang Island (2010)
Sargent House
There's a naivety and a feeling of endless possibility with Fang Island. Certainly this is a record which makes you believe the world isn't just yours, but you can have it all. – Peter Guy
Getintothis on Fang Island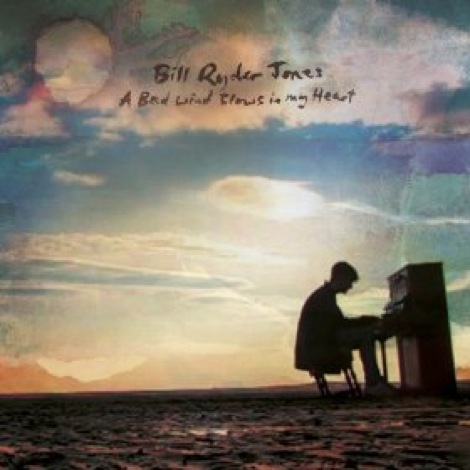 56. Bill Ryder-Jones: A Bad Wind Blows in my Heart (2013)
Domino
Cracked delicate nuggets beautifully underscored by timeless pop melodies that warrant countless repeated listening. Ryder-Jones is the ultimate anti-rock star of our times. – Peter Guy
Getintothis on Bill Ryder-Jones

55. John Grant: Queen of Denmark (2010)
Bella Union
Conceived from waves of utter turbulence, the former Czars man, John Grant, came out the other side, blowing the competition away in 2010 with Queen of Denmark; one of the finest ironic pop albums of the decade. You like melodies? I'll say no more. – Simon Kirk
Getintothis on John Grant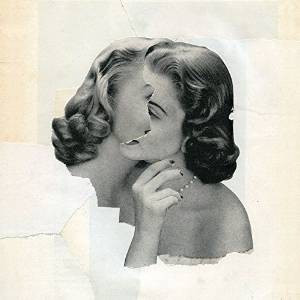 54. Julia Kent: Asperities (2015)
The Leaf Label
A pensive, strident yet uplifting and quite remarkably beautiful marriage of cello, subtle atmospherics and sweeping orchestration which works as a complete package quite unlike anything else in 2015. – Peter Guy
Getintothis on Julia Kent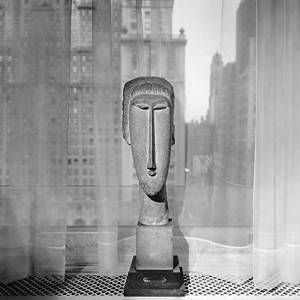 53. Andy Stott: Faith in Strangers (2014)
Modern Lovers
From the title track's neat melodicism to the clanging hip hop thuds of Violence through to immersive nastiness on Time Away if you're not overly familiar with the Manchester-based producer now's the time to start. – Peter Guy
Getintothis on Andy Stott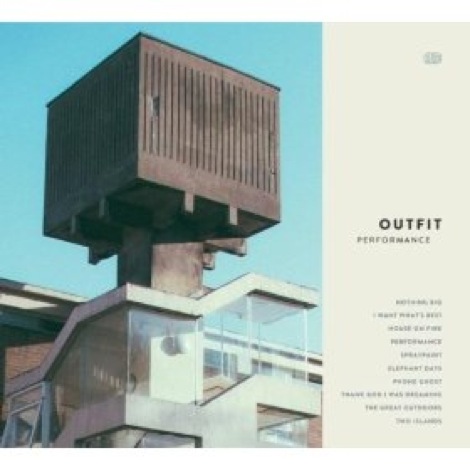 52. Outfit: Performance (2013)
Double Denim Records
A measured, confident, intricate electronic pop debut by the Merseysider's. Although the project was short-lived, it was something very special indeed. – Peter Guy
Getintothis on Outfit

51. Yeasayer: Odd Blood (2010)
Mute 
Ultimately, Odd Blood is a truly great pop record. What it doesn't do is realise their full transformation into the all-conquering beast that's lying in wait. – Peter Guy
Getintothis on Yeasayer
Richard Dawson's 2020: the makings of an unbridled masterpiece

50. Big Thief: Capacity (2017)
Saddle Creek
With vocals sounding something akin to a pitched up Kristin Hersh clashing with Joanna Newsom's eccentric mannerisms yet paired with canny lyrics and infectious guitar chords Brooklyn's Big Thief have hit the mark with their brand of raggedy indie rock on this, their second album following their 2015 debut, Masterpiece. Their best yet by some distance – and without a doubt one of the sleeper hits of 2017. – Alfred Wendal
Getintothis on Big Thief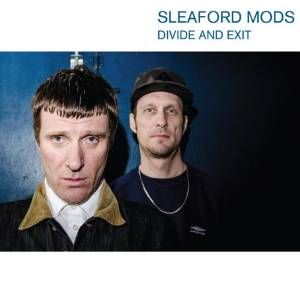 49. Sleaford Mods: Divide & Exit (2014)
Harbinger Sound
Jason Williamson's spoken word disorder coupled with Andrew Fearn's minimal beats equated to one of the finest releases in 2014. Divide & Exit is a deconstruction of hip hop and punk jammed into a realm that breathes a locality unmatched with anything released in this decade. It's brash. It's witty. It's venomous. It's innovative. It's the voice for the marginalised and the beleaguered. It's everything that's good about music. – Simon Kirk
Getintothis on Sleaford Mods

48. Kaytranada: 99.9% (2016)
XL Recordings
99.9% invokes the free thinking, spiritual high of De La Soul's 3 Feet High And Rising, putting that sunshine high in modern context, and channelling some of the most wondrous pop-soul I've heard in modern times. It features collaborations with Vic Mensa, BADBADNOTGOOD and the newly resurgent Craig David – but don't let that put you off. There's a seam of very dark, claustrophobic r 'n' b that can thankfully make you feel uncomfortable about the music you are listening to. With 99.9% Kaytrananda has dispensed with all of that, opened the curtain and let the sunshine in. – Bernie Connor
Getintothis on Kaytranada

47. Lindstrom and Christabelle: Real Life Is No Cool (2010)
Smalltown Supersound
Last time round Hans-Peter LindstrÃşm was enjoying grade A fallacio in his back-yard geyser-powered glasshouse. This time he's skipped the foreplay scripting a 45-minute bang-workout aligned to funk-pop's all-time greats. What prevents the set descending into pastiche and keeps it utterly intoxicating throughout is his partner in filth Christabelle. Largely improvising her every utterance, she gets so very close to the mic intensifying everything while adding a rarely heard provocativeness on such progressive dance records. Forty minutes later on the gasping comedown she's satiated: 'You give, you give and I give back. Every time I discover something new I just can't get enough…' Down girl, boy needs break. – Peter Guy
Getintothis on Lindstrom and Christabelle

46. David Bowie: Blackstar (2016)
Sony
Released on January 8, David Bowie's his 69th birthday, Blackstar sounded like something unlike Bowie. This wasn't the Bowie that has passed us by. Blackstar had the sound of relevance and of purpose. In a time where the boundaries between jazz and rock became increasing blurred, Blackstar wears its experimental jazz heart firmly on its sleeve. Within two days of its release, David Bowie had died, yet it's too easy to fall into that reductive trap of seeing it as his Requiem. It's simplistic beyond extreme to read it as his aural last will and testament to his fans; but really, like death itself, you can't escape the inescapable. It is a record that's quite remarkable and one that bears repeated listening, not just in 2016, but for a long time into the future. – Rick Leach
Getintothis on David Bowie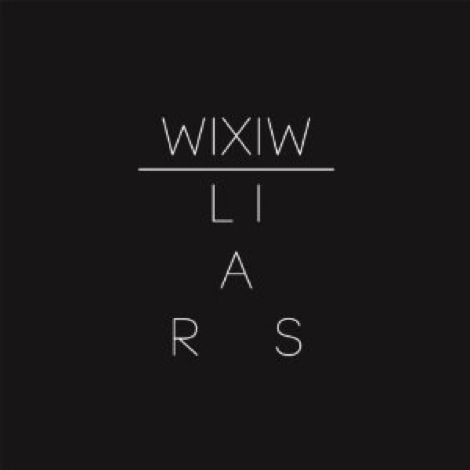 45. Liars: WIXIW (2012)
Mute Records
Liars' creative hub holds no bounds. WIXIW (pronounced "Wish You") sees Angus Andrew, Aaron Hemphill and Julian Gross depart from their rockier soundscapes in order to adopt a more sonic textural approach. No doubt comparisons will form, however it would be unjust to pigeonhole this animal. There's a trajectory with this album that takes you places that you wouldn't expect to go with this band; quite ironic given their history. Expect the unexpected is the Liars' mantra. – Simon Kirk
Getintothis on Liars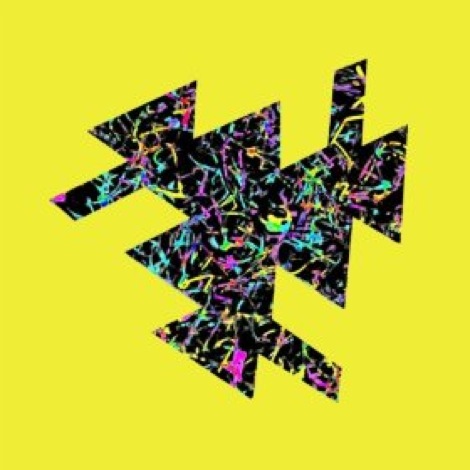 44. Factory Floor: Factory Floor (2013)
DFA Records
Factory Floor's debut offering lived up to expectations; what is immediately a cold, slab of stark industrial beats becomes all-enveloping immersing you deep inside their core. It's insistent, irresistible and remarkably DFA have unearthed a band, which despite being almost the polar opposite, are tailor-made to fill the LCD Soundsystem-shaped hole in their armoury. – Peter Guy
Getintothis on Factory Floor

43. All Them Witches: Sleeping Through the War (2017)
New West
The depth and sheer weight of Sleeping Through The War is both all-consuming and at times oppressive but bursts through the other side and the rewards are plentiful; 357 is an organ-driven beast of meandering fuzz, Internet is akin to the final death roll of a strangulated wildebeest caught in the jaws of a crocodile while Alabaster is surely the most sinister, grooviest track we've heard all year – a juggernaut of cool and swagger – which pretty much sums up this monstrous monolithic slab of first-rate rock and roll. – Peter Guy
Getintothis on All Them Witches

42. Domadora: Lacuna (2018)
DOMADORA
Four tracks of desert rock breezeblocks makes up Lacuna each with enough power to put an elephant to sleep. Seriously on seven minutes when second track Gengis Khan hits its stride it's enough to give you an asthma attack. Enduring all 14 minutes is akin to falling down Rapunzel's staircase; check Karim Bouazza's battering-ram drumming as Belwil (just Belwil, no idea if that's his name or a medieval potion) lays waste to a series of snarling guitars. – Peter Guy
Getintothis on Domadora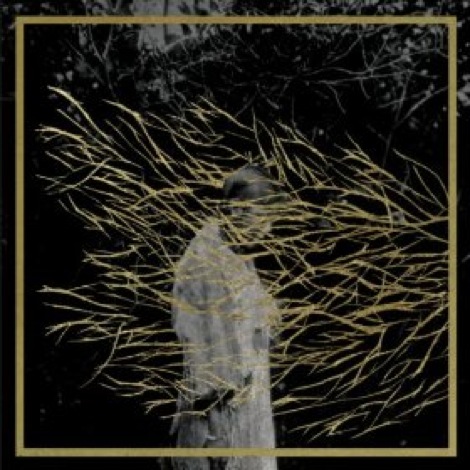 41. Forest Swords: Engravings (2013)
Tri Angle
Matthew Barnes' follow-up to Dagger Paths didn't push proceedings on radically, yet his progressive dub-fuelled drone-dance-whatever-you-wanna-call-it still found him far ahead of his peers. In 2013, there was simply no one making music that sounds like Forest Swords and it could be very well argued that there still isn't. – Peter Guy
Getintothis on Forest Swords
Kanye West: Jesus Is King – review and what we learnt from his IMAX film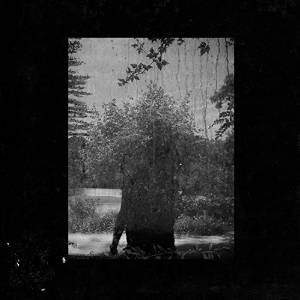 40. Grouper: Ruins (2014)
Kranky
Spaciously haunting and minimalistic, Liz Harris' ventured on new sonic terrain with Ruins. Predominately recorded in Portugal, Harris captures a new energy here with skinny compositions that cut deep. It's an album that fits perfectly within the Grouper cannon and perhaps will be the most talked about Grouper albums in the years to come. – Simon Kirk
Getintothis on Grouper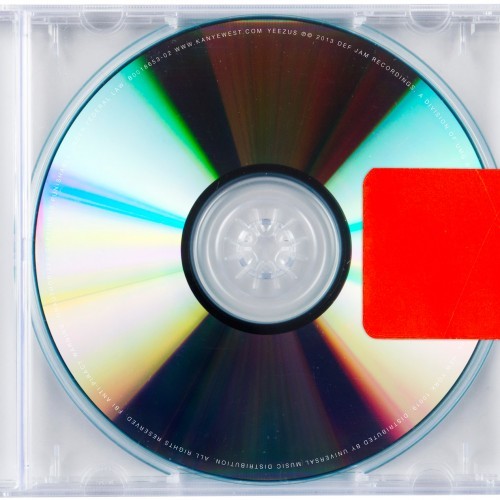 39. Kanye West:Yeezus (2013)
Def Jam Recordings
What did you expect, subtlety? if My Beautiful Dark Twisted Fantasy was an exercise in gargantuan ambition married to quite stunning song-craft, then Yeezus was the sound of all this excess spliced up into a musical atom bomb. Miraculously most of it went off with a devastating bang. Incredibly, Kanye's media diatribes almost managed to overshadow the music, making the whole palaver something of a mind-boggling spectacle. – Peter Guy
Getintothis on Kanye West

38. The Field: Looping State of Mind (2011)
Kompakt
Perhaps the decade's finest purveyor in sonic textures, Alex Willner's third album moves slightly from his previous two albums in favour of honing in on the more technical aspects of electronic music. The results are equally as fascinating. Looping State of Mind broadens The Field's horizons and quashes any former claims that he was a one trick pony. He creates music to truly get lost in. – Simon Kirk
Getintothis on The Field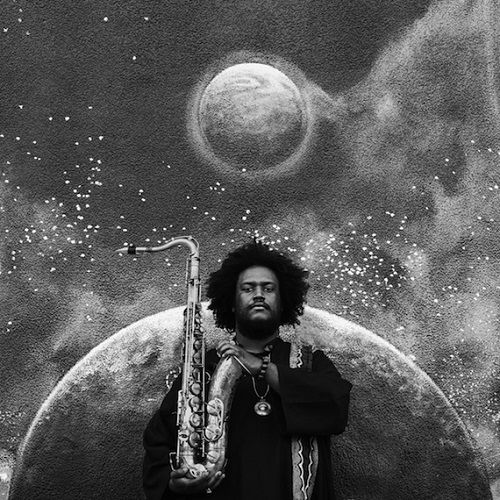 37. Kamasi Washington: The Epic (2015)
Brainfeeder
A three hour modern masterpiece. This lavish and unsparing odyssey has revivified the increasingly lacquered legacy of jazz classicism. Kamasi Washington's To Pimp A Butterfly credentials exposed the LA based band leader as a relevant force in contemporary culture. Brainfeeder's Coltrane lineage is reiterated too as The Epic reopens the jazz museum to a new generation of listeners. The albums refreshing body of influence pushes the envelope, melding be-bop with fusion and soul jazz with R&B. Each solo surpasses the last as Washington delivers a truly epic statement of intent. – Philip Morris
Getintothis on Kamasi Washington

36. Grails: Deep Politics (2011)
Temporary Residence
We thought they'd never top Burning Off Impurities but Deep Politics leaves that for dead. Huge snaking guitars trade with colossal percussion and Eastern sandstorm sonics. Amid it all are some of the greatest hooks these ears have ever heard. Epic in every sense of the word. – Peter Guy
Getintothis on Grails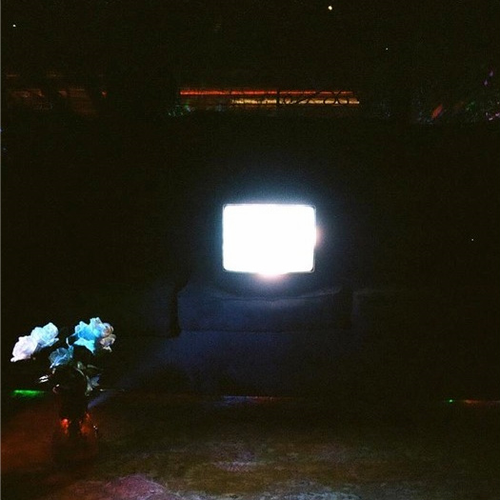 35. Emeralds: Does It Look Like I'm Here? (2010)
Editions mego
Does It Look Like I'm Here? is essentially the Star Wars bar super-group of Edgar Froese, Michael Rother and Klaus Schulze gurgling away in a corner with Gavin Russom, Klaus Dinger and Lindstrom directing the percussive element as Rutger Hauer makes a timely cameo adding some much-needed gnarly psycho element to proceedings. It's not really, of course, what it is is 12 tracks of spectacular whooshing synth-driven krautrock that'll have you gently bobbing into a coma of giddy oblivion. – Peter Guy
Getintothis on Emeralds

34. Daniel Avery: Drone Logic (2013)
Phantasy
Drone Logic captures the very essence of late-night dance floor tales; the addled fusion of peaked delirium counter-balanced with murky low-end fuzz ebbs and unravels throughout the 12 tracks. Unfolding seamlessly, Drone Logic works like all the best DJ sets – as a whole – one complete vision taking the listener on an extended beat-driven trip. Best of all is the production, there's no striving for excessive pummelling of the senses, instead Avery's trick is to eke out a seductive propulsion of sound which gently toasts your very being into a state of frazzled psychosis. – Peter Guy
Getintothis on Daniel Avery

33. The Early Years: II (2016)
Sonic Cathedral
Not all Psych is good Psych. In fact there's a fair bit of flimsy half-baked Psych out there. But then again, there is actually a lot of good Psych too. Like gluttons we're feasting on a bounty of Psychedelic platters. And yet no matter how much we fill our overloaded bellies with gratuitous levels of swollen Psych suppers. Just as well for The Early Years , who rather than waiting for a gap in the market, returned 10 years after their debut with an album rife with prime, tender Psych. The Best of Psych. This is T-bone Psych. Natural History Museum Psych. Usain Psych. Gold Frankinpsych and Myrrh. 1000% Psych. – Peter Guy
Getintothis on The Early Years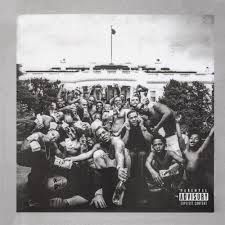 32. Kendrick Lamar: To Pimp A Butterfly (2015)
Top Dawg Entertainment
As an opus To Pimp A Butterfly is thrillingly complex, something that rewards further on every listen. It seems to be the perfect storm of a release, stunningly timed to reflect an angry America dealing with police brutality and race tensions, conflicted enough with self doubt, loathing and classic b-boy swagger, and both joyous and uncomfortable at the same time. You could lavish thousands of superlatives and exhaust a thesaurus long before heading to hyperbole when describing Lamar's current artist pedigree. – Jimmy Coultas
Getintothis on Kendrick Lamar

31. How To Dress Well: Care (2016)
Domino
Tom Krell's transformation into Michael Jackson pop is complete. While he showed distinct glimpses on 2014's What Is This Heart, push forward two years and he's utterly in the throws of raptures to MJ vocal ticks and chrome-plated slick-beat pop. You can almost hear the white socks being pulled on. Care is a far cry from his introductory statement in 2010 with the gloomy, understated electro murk of the superlative Love Remains; instead his new album positively oozes Dangerous-era dance-floor shimmies – it's illuminating and strident with big melancholic wonder. Make no mistake though, this is far from pastiche, How To Dress Well albums are too strong for that and there's enough tricks of musicality to keep long-time fans interested. – Peter Guy
Getintothis on How To Dress Well
Fuck Buttons' Tarot Sport at ten: winners of the noise olympics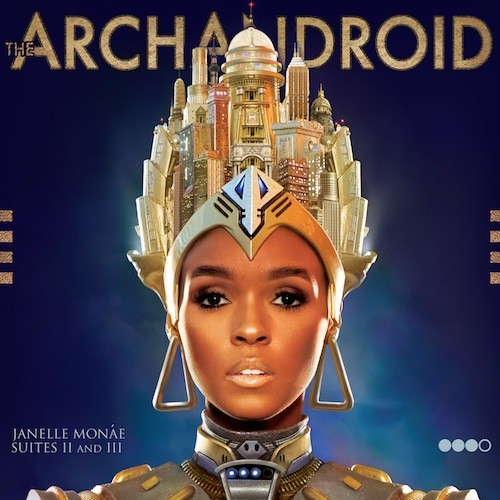 30. Janelle Monae: Archandroid (2010)
Wondaland Arts Society
If Lady Gaga is the bread and butter Queen Bee of branding taken to 21st century Madonna extremism – an artist who exists on shock tactics, visual reinvention and perfectly executed singles (in that order) then Janelle Monae is the avant-garde maverick who pop fans will gradually learn to know and love through her superlative musical exoticism, conceptual devices and ambitious wisdom which should ensure a longevity in the most fickle of sonic realms. 18 tracks, nearly 70 minutes of music relaying the story of Cindi Mayweather and her mission to free the citizens of Metropolis from their cyborg-run society that suppresses love and emotion. – Peter Guy
Getintothis on Janelle Monae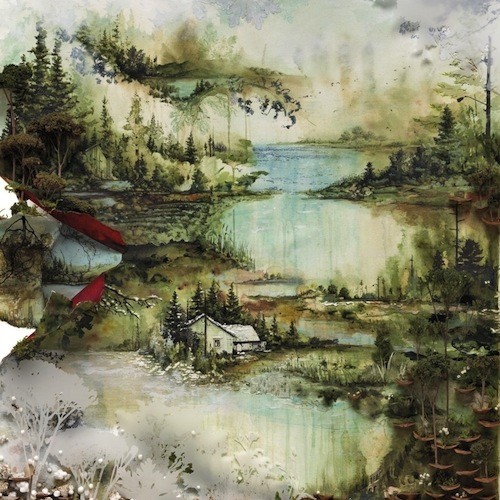 29. Bon Iver: Bon Iver (2011)
Jagjaguwar/4AD
Bon Iver's 2011's self titled album is a huge transformation of the band, while still encompassing the auto-tuned harmonies of old. With each track representing a different location, the record is a journey through the places of Vernon's life. From delicate, finger picked guitar lows to delirious soaring highs, the album is hugely dynamic, with the sound being lifted by the newly added horn and string sections. Opener, Perth, sets the tone for what follows with its gorgeous harmonies and mesmeric soundscapes. Where For Emma, Forever Ago was very much a solo work, Bon Iver is a collaboration. Almost orchestral. It's a complete removal from the previous record, and is a genuine masterpiece. – Adam Lowerson
Getintothis on Bon Iver

28. Sacred Paws: Strike A Match (2017)
Rock Action
Rachel Aggs and Eilidh Rogers made the most joyous album we heard in 2017  and we'd be surprised if it's topped. For a little over half an hour Strike A Match funks, bops and breaks loose barely letting you catch your breath, positively oozing nervous giggles of anxiety-aggit-pop. The alchemy between the duo is irresistible. It's positively wondrous to hear bubblegum hooks gel with funky rhythms, body-popping jangles and frequent bursts of trumpet plus their infectious call-and-response vocals adding to the nonchalant savoir faire swaggering out the speakers. Simply put, Strike A Match is that rare pop jewel which will have you clinging on from start to finish. – Peter Guy
Getintothis on Sacred Paws

27. Low: Double Negative (2018)
Sub Pop
Double Negative is Low at their most pissed off. Low in a complete shit-storm and while their listeners have spent over twenty-five years seeking a safe haven in their music, it seems that Low themselves have jacked it in and joined us in the mire. With a dark political undercurrent which in many ways is uncharted territory for Duluth's finest band, never have they sounded so revitalised. It's a terrain that could swiftly become Low's natural habitat. – Simon Kirk
Getintothis on Low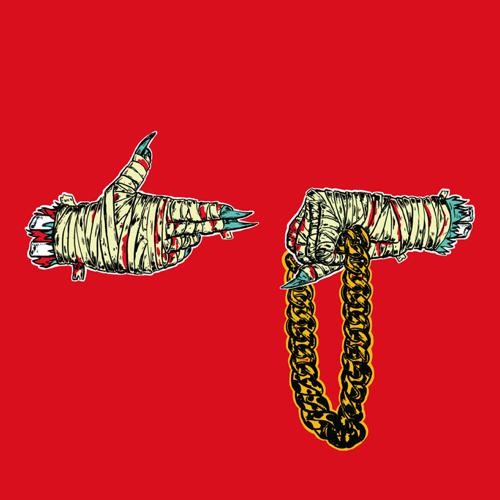 26. Run The Jewels: Run The Jewels 2 (2014)
Mass Appeal Records
"When we do something, it feels good," Killer Mike told Rolling Stone back in 2014. And boy, does this record feel good.
He adds: "For the most part, it's just a celebration of dope. It's like two classy veterans that end up on the same team. Like [the way I see it], I'm at the championship. And I know I'm gonna get it with this little ginger motherfucker right here. There's no question in my mind. There's nothing like waking up knowing that. And that's straight up – we're unfuckwitable".
One day, we can all hope to be this unfuckwitable. – Peter Guy

25. Sunn O))): Life Metal (2019)
Southern Lord
Life Metal is an array of humid drones that swell, explode and singe the hairs from head to toe. In its physical presentation, turned up loud, the noise serenely reaches every corner of the room. A cathartic experience of flickering feedback and loud/quiet torrents of sound. With headphones, things couldn't be more different. The experience equates to be dragged to the gates of hell. It's physically and emotionally exhausting, making your mind crumble as you are faced with a rolling maelstrom of drone storms. The eye watering tones make you realise that with Life Metal, well, this is living! – Simon Kirk
Getintothis on Sunn O)))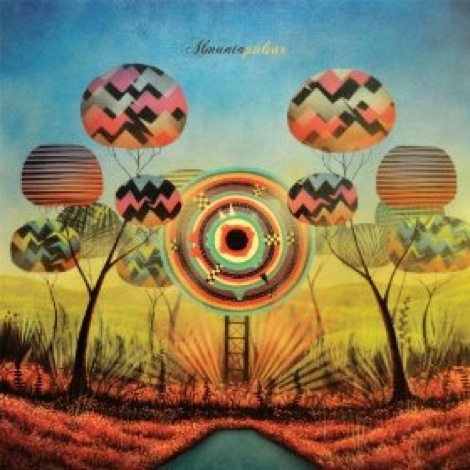 24. Alumina: Pulsar (2013)
Claremont 56
Leonardo Ceccanti and Gianluca Salvadori are two such captains – and their vehicle, Almunia, magnificently captures the magic of dance music aligning it to the progressive elements of cosmiche musik and the guitar prowess of Michael Rother and Manuel Göttsching. With Pulsar, they've constructed a masterclass in pure audio escapism. This transportive form of music is central as to why space disco is such an addictive drug – its simplistic repetitive nature is relaxing and joyous yet contrastingly tailor-made for the dance floor – a world to lose yourself within and become completely enveloped by the vast oceanic mystical vortex. – Peter Guy
Getintothis on Alumina

23. The Magnetic North: Prospect of Skelmersdale (2016)
Full Time Hobby
There's always music to give us hope. And in 2016, it came in the unlikely shape of a concept album about Skelmersdale by The Magnetic North – Erland Cooper (Erland & the Carnival), guitar wizard Simon Tong (ex of The Verve) and Hannah Peel (composer and arranger) who steered clear from all the clichés about Skem' and in writing about the town where Tong moved to at a young age and grew up in, have produced a record that deals with dreams, hope and visions of a better world. Its memories of a half-remembered past, of Tong's childhood and of a world that seems half-lost in mist, but is still out there, somewhere. It's difficult to isolate just one or two tracks for deserve special mention as the whole thing hangs together so well, evoking both a weariness of the present and hope for the future and melts the iciest of hearts. – Rick Leach
Getintothis on The Magnetic North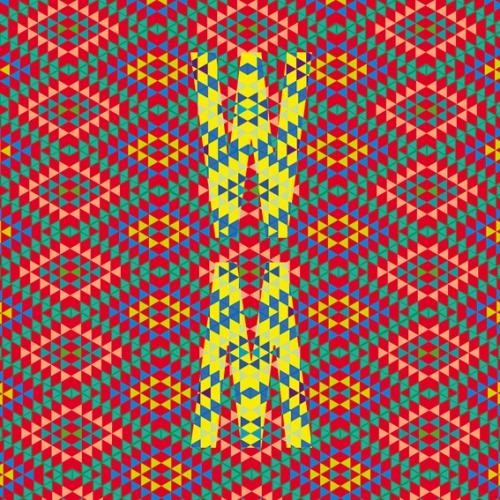 22. Goat: World Music (2012)
Stranded Rekords/Rocket Recordings
Coming on like Maggot Brain's ferocious bastard offspring, Sweden psych specialists Goat concocted a voodoo freak out rock extravaganza which lives up to its name by straddling the stylistic globe. Afro tribal rhythms collide with mesmeric disco funk, Eastern acid folk and oodles of searing guitar fuzz. Imagine Can jamming with George Clinton, Fela Kuti and Black Sabbath and you're not far away. – Patrick Clarke
Getintothis on Goat

21. Billie Eilish: When We All Fall Asleep, Where Do We Go? (2019)
Interscope Records
Becoming the first person born in the 2000s to have a number one album, at 17 Billie Eilish has the world at her feet, this album being arguably the hottest and most high-demand catalogue of works to date. Whatever you do, don't listen to Bury A Friend at max volume on your car with the bass-treble turned to the max. The song is one many will have heard before, championed on national radio stations, Billie has previously said this song helped shape the album, saying the album 'just clicked' when she created the track. Written about monsters under the bed, the track even has a nod to People are Strange by The Doors. From start to finish When We Fall Asleep, Where Do We Go? is a modern-day 14-track masterpiece. – Lo Jones
Getintothis on Billie Eilish
Swans Interview: I'm just an amoeba prodded by a pin on a tray under a microscope"

20. The War On Drugs: A Deeper Understanding (2017)
Atlantic Records
Major label debut. Code for "the catalyst where things start to go wrong". In The War On Drugs' case, not so. Rather than going to lavish parties on the record company's purse strings, brains trust, Adam Granduciel, seems to be more like the guy who sits in his studio getting stoned whilst meticulously plotting the perfect guitar riff. A Deeper Understanding is a feature of this notion, catapulting Granduciel into the stratosphere of great modern day song-writers. Not many churn out consistently great records, but then again, The War On Drugs are not many.
A Deeper Understanding will garner unfair comparison to the phenomenal Lost in the Dream. Although there's not the greatest disparity in sound, the key difference is how this album feels. Look no further than the front cover and the linear notes. There's a sense of loneliness here and Granduciel captures it perfectly throughout A Deeper Understanding. – Simon Kirk
Getintothis on The War On Drugs

19. Whitney: Light Up On The Lake (2016)
Secretly Canadian
Whitney, a Chicago outfit shaped around singing drummer, Julian Ehrlich, and former Smith Westerns guitarist, Max Kakacek, seem to hark back to world where time didn't just leisurely pass you by, but near stood still; a time when looking out the train window meant taking in the passing fields not thinking what administrative computer chores you had to attend to upon arriving home. Here is a band who seem transported from gentler times, they capture a changing of Spring to Summer, breezy and fresh with a mournful whiff of wistfulness. They're cool and almost carefree.
What makes Light Up On The Lake such a wonderful debut collection is not just its seeming simplicity and considered brevity but a sequence of magnificent musical motifs; the sweeping strings of Golden Days, the bottleneck bluesy stomp of Dave's Song, Red Moon's 90 seconds of tootling trumpet and the title track's burst of brass which decorates the album like early morning sunshine. – Peter Guy
Getintothis on Whitney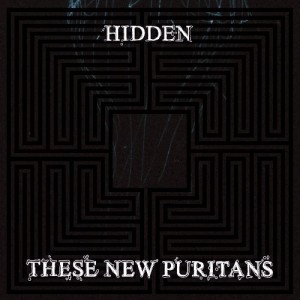 18. These New Puritans: Hidden (2010)
Angular/Domino
Released in January 2010, Hidden still sounds like little released before or since. Except maybe The Fall – if constructed in a dungeon. Orchestral, choir-assisted, doom hip-hop (Orion), sidles up to death-disco punk (Attack Music) while sinister tubas trade with Wu-Tang-style sword slashing in the seven minute thudbuster, We Want War.
Then there's the six minute re-imagining of Elgar poetry on Drum Courts – Where Corals Lie, complete with bassoon solos, sinister multi-layered harmonics and fractured drums powerhoused at breakneck speed.
But there's numerous mini moments of tenderness most notably on the woodwind interlude of Canticle, the xylophonic out-rock of 5 and the quite beautiful balladry of Hologram showcase a side yet to be unveiled. Hidden felt like a benchmark for alternative UK music in nine years ago – and it still does today. – Peter Guy
Getintothis on These New Puritans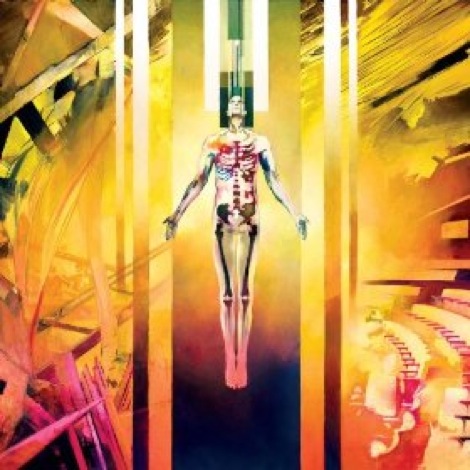 17. Teeth Of The Sea: Master (2013)
Rocket Recordings
If their name wasn't suggestive enough, a cursory listen to their music should reveal how much Teeth of the Sea are true cinema aficionados – and Master unravels with widescreen ambition, extraordinary attention to detail and the craft of Coppola and Kubrick.
Cataclysmic percussion trades with weighty textured ambience, bombastic neo-metal riffing, triumphant Trojan-like brass and wave after wave of locked grooves – regularly in one song – check Responder for starters.
With so much going down you'd be forgiven for thinking they'd lost the plot, yet ToTS never lose sight of their ultimate goal. – Peter Guy
Getintothis on Teeth Of The Sea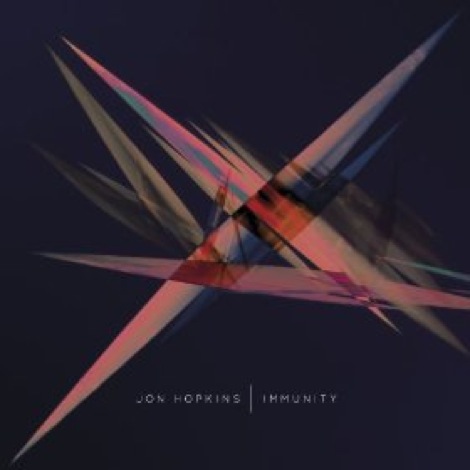 16. Jon Hopkins: Immunity (2013)
Domino
Ambient, abstract, glitch, house; Jon Hopkins pieced together a collage of immersive textural splendour with Immunity. There's no doubt the influence of his mentor, Brian Eno, shines through; however the beauty and sophistication this album captures is all Hopkins' own making. In fact, it's one of the most beautiful, dehumanizing journeys stumbled across in electronic music this past decade. It evokes many emotions; from penetrating – Open Eye Signal – to sombre – Abandon Window – to downright enchanting – Immunity.
Electronic music experienced many highlights in 2013, but the the peerless aural gold of Immunity was without doubt the genre's highest point. – Simon Kirk
Getintothis on Jon Hopkins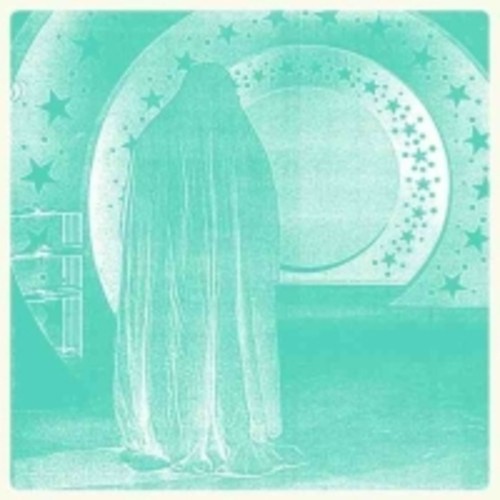 15. Hookworms: Pearl Mystic (2013)
Weird World/Gringo Records
While they were a fearsome live proposition, Hookworms' debut album, Pearl Mystic is anything but a tearaway chaotic guitar tour de force.
Since We Had Changed illustrates Hookworms' languid, desert-blues. The hazy-bliss of What We Talk About would be a stand-out on Vanishing Point or A Storm in Heaven while the triptych of interludes i, ii, and iii neatly carve up the spaces allowing for moments of respite and space while ramping up the storming segues on the likes of the white-hot drum-roll maelstrom of Preservation – a track which itself wins the prize for most marvellous usage of the organ in 2013; a sure-fire rib shaker.
As debut records go, this is a masterclass, a genuine album of the year for 2013 – and one that is still talked about today. – Peter Guy
Getintothis on Hookworms

14. The Besnard Lakes: …Are The Roaring Night (2010)
Jagjaguwar
Jace Lasek is basically the raddest, most lovely chappie in rock – a towering, lean machine decked in black cowboy garb and nasty throwback 80s-style bins with an outrageous blond mane which looks like it's been stolen off a cheerleader's stick. To boot, he has the most infectious cackle you can't help but raise a smile of your own.
All of which offsets he and wife, Oggy's, yarns of bloodbaths, espionage and political terror soundtracked to layers of monumental psychedelic rock and beatific harmonies.
Check the outrageous build and release of Chicago Train as piano jousts with Jace and Olga's heavenly/infernal howls. Even better is the two-part Like The Ocean, Like The Innocent which manages to trap every whispering lick on Richard White's guitar neck while ramping up the sky-clattering vocals and leviathon of noise. Oh, and just in case you needed any more oomph And This Is What We Call Progress comes along armed with a beast of a riff. – Peter Guy
Getintothis on The Besnard Lakes

13. Radiohead: A Moon Shaped Pool (2016)
XL Recordings
After the hysteria which always surrounds the announcement and release of a Radiohead album, it's always important to step back and apply rational thought. Even then, a notable bias can always make its presence felt within one's subconscious. Announcement, released, listened to a dozen times and after the dust settled, it's fair to that A Moon Shaped Pool is indeed, one of the best albums Radiohead has delivered.
While Hail to the Thief was dubbed as the album that "had all the good bits of their previous albums," according to guitarist, Ed O'Brien, twelve years later, A Moon Shaped Pool is an enhancement of Hail to the Thief and if anything, feels like a companion cut to OK Computer. The strings are beautiful with Jonny Greenwood's solo oeuvres finding their way within the walls of Radiohead manor. Thom Yorke's melodies haven't sounded better (Daydreaming better than Pyramid Song?). While the only thing that got more media attention in 2016 was the tedious US Election (I loathe to say that name, or – in all honesty – those names!), A Moon Shaped Pool received just as much coverage from all corners. Radiohead's A Moon Shaped Pool really is a triumph and their best album since Kid A. As far as masterpieces go, it has a seat at the table. – Simon Kirk
Getintothis on Radiohead

12. LCD Soundsystem: This Is Happening (2010)
DFA Records
It seemed like an awful long time ago since we caught a preview of James Murphy's supposed last outing of LCD Soundsystem yet it didn't diminish our passion for his dance-rock template.
Sure, there's nothing on This is Happening to match those early singles which invented a whole form of music on their own and as a complete whole dosen't come close, Sound Of Silver (Getintothis' album of the decade 2000-2009), but with Pow Pow, Dance Yrself Clean and Home, Murphy has left a legacy which few can touch.
When he comes slouching back with a whole load of new 45s, we'll be first in line to see what's cooking. – Peter Guy
Getintothis on LCD Soundsystem

11. Lambchop: FLOTUS (2016)
Merge Records
Artistic changes are sometimes met a sense of incredulous insincerity, yet you could not level accusations of cynicism at the door of Lambchop. FLOTUS is not a bandwagon-jumping genre-hopping album produced for the sake of latching onto whatever the prevailing mood is. In its mood and atmospheres it is unmistakably Lambchop, portraying a sensitive marriage of expansive yet subtle electronica to sultry cinematic warmth.
In fusing elements of hip-hop and avant-jazz with glitchy electronica, Kurt Wagner has somehow created one of the most beautiful records of a long and illustrious career. This is exemplified on album closer the beautifully abstract The Hustle, which in its 18 minutes pushes the boundaries of what Lambchop is about, rendering futile any lazy attempts to pigeonhole. If not quite a rage against the dying of the light, Wagner is not yet ready to go gently into that goodnight. – Paul Higham
Getintothis on Lambchop
The Getintothis 101 – the Liverpool artists and bands that have shaped ten years of Merseyside music

10. Nick Cave & The Bad Seeds: Skeleton Tree (2016)
Bad Seed LTD
Much has been made of the circumstances surrounding Nick Cave's 16th studio album, coming as it did after the tragic death of his son Arthur.
But Skeleton Tree is not a requiem, it is at once an articulate, restrained choke of grief, a determined response and a defiant stance. It is also proof, if any were needed, that its creator is a driven man. Inaction, it seems, was not an option.
Skeleton Tree  is not an easy album to take in, it is not something that one could listen to casually. It engages the listener, stirs their emotions and places them in the epicentre of a world of confused pain.
It is easy to take the lyrics of Skeleton Tree as notes from a voluntary grief counselling session. In truth, most of the lyrics were written before what Cave refers to as 'the trauma', but have an eerie prescience about them.
Indeed, the first lines on the album are "You fell from the sky, crash landed in a field" and in Girl in Amber he tells us "I used to think that when you died, you kind of wandered the world, in a slumber 'til you crumbled and were absorbed into the earth. Well, I don't think that any more, the phone it rings no more"
His vocals sound positively threadbare and suddenly aged, the lyrics half spoken, as if he has been up too late, neglecting to look after his own health in the eye of the storm. This gives the listener the feeling of eavesdropping into a person's thoughts and gives the album a sense of real intimacy.
This year's Ghosteen album may be the considered response to the trauma, but Skeleton Tree is his initial, confused reaction, even if part of that reaction was to return to work perhaps too early, to find something else to focus on and think about, something to do.
That he even continued recording whilst in the throes of such trauma tells us much about how he dealt with such incalculable shock and loss, as does the fact that he toured the album in the world's arenas, nightly reliving the circumstances under which the songs were birthed.
In many ways, Skeleton Tree was the perfect record for 2016, a decade characterised by seemingly endless tragedy, by death and loss, both of friends and of heroes. 2016 deserved a record like this as its soundtrack, an elegy for the year's fallen.
To find art in the midst of despair is a rare gift indeed, but it is one that Cave manages with dignity and poise. Skeleton Tree is a simply stunning album. – Banjo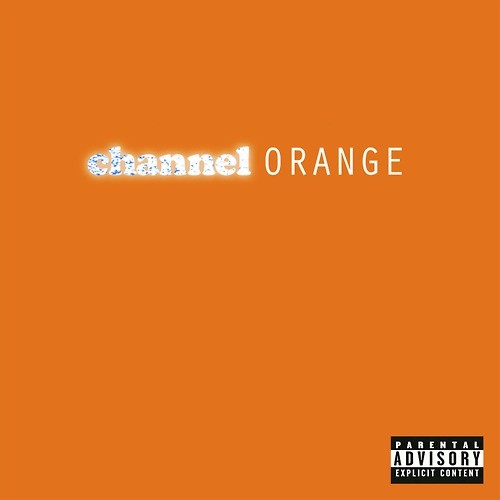 9. Frank Ocean: Channel Orange (2012)
Def Jam Records
Prior to the release of Channel Orange Frank Ocean made a statement which was held by some as the ultimate form of bravery (and others as a crass publicity stunt) in coming out as bisexual. He ran in hiphop and R&B circles, the former genre arguably only slightly less homophobic than dancehall in the least open minded of music.
Whichever side of the fence you sat on regarding his motivations it was undeniably a bold move. Channel Orange could all too easily have been defined by Ocean's sexuality, and much of it is tied up in his failed romances and unrequited love towards another man. But it's so much more than that, a gloriously languid and heartfelt insight into a beautiful but troubled mind.
The whimsical falsetto crooning of Thinkin Bout U, the opulent ambition of Pyramids and the high point of the scintillating commentary on the seduction of drugs on Lost – the album is jam packed with sublime moments. The guests were also expertly selected, Ocean opting for the most thoughtful of his Odd Future cronies in Earl Sweatshirt on the magnificent Super Rich Kids and hip hop's most elegant and refined wordsmith in Andre 3000 on Pink Matter.
The result is easily the finest R&B album since D'Angelo's Voodoo at the turn of the century, a record that works for pretty much any occasion and seamlessly slips into your ears at any juncture. – Jimmy Coultas
Getintothis' on Frank Ocean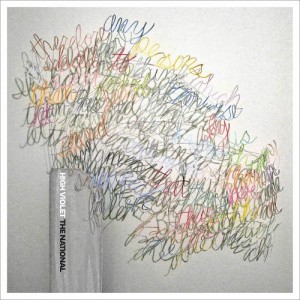 8. The National: High Violet (2010)
4AD
Sometimes things just come together at the right time. A sort of perfect synchronicity. It might be physics, chemistry, biology, the alignment of the stars and planets or simply the sheer random nature of life.
It might even be an Act of God. If you believe that sort of thing. Or, as we're talking about music, something else altogether.
Because that's how things worked out for The National and High Violet.
After four albums, starting with their self-titled debut in 2001 and Boxer in 2007, they hit the motherlode with 2010's High Violet.
Now, Boxer and its predecessor, 2005's Alligator were fine records with some great songs in both of them. It's not even if they were patchy records; they are both good albums indeed and either of them are a good place to start with The National. But High Violet is something else altogether.
It's such a stratospheric leap from their earlier output that it beggars belief. At times you listen to it and it's hard to think that it's the same band. Something happened with The National between 2007 and 2010.
Maybe, in a Robert Johnson sort of way, they all headed down to the crossroads and made a special deal.
We're not really bothered about all that. It doesn't matter exactly how they did it but we're so glad that they did. Because High Violet is a record that (still) bears repeated listening, even a decade on since its release. It sounds fresh and exciting and vital. It transcends time and place. High Violet speaks of universal things; love, loss, hope, faith, despair, desire, defeat, passion and more.
It's one of those albums which you listen to and every track gets better. Or rather, as you listen to it you think to yourself, "this is the best track…" and the next one comes along and you change your mind until you play it from the start again and you're open-jawed at its overall perfection. That's a word that's maybe too easy to bandy around, but that's what you get with High Violet; perfection. There really are no low points. No filler, no songs just tossed off to fill up a bit of time. It all fits together so well.
High Violet is a record to restore your faith in music. Whenever you get bored with music- and let's face we all do, at some point or another, when all the music sounds the same and stale and you can't find anything to listen to- then this is the record to cleanse your aural palate.
From the opener, Terrible Love, with rolling drums and the twin guitars of the Dessner brothers setting the tone for the rest of the record alongside the heartfelt and passionate vocals of Matt Berninger you just know you're hearing a gem.
The album is playing at this very moment as your writer is typing these words. Terrible Love has just finished and there's a very strong argument to be made that there should be a longer gap than the couple of seconds between each track. Two seconds is not enough. You need more time to wonder at each song. To luxuriate in them.
When you do that, when it all settles in you realise that a lot of this album speaks of darkness and despair. Afraid of Everyone, Little Faith and Conversation 16 in particular conjure up small tales of resignation and world weariness.
If you've ever read any of the late Raymond Carver's short stories than that's what they'd sound like if Ray could have written music. They're small and tight vignettes of another life; a life that's not ours but one with a certain amount of commonality if we're being honest with ourselves. One we can recognise and make an unconscious connection with.
And isn't that what music should be about, making that connection? The National have done that with High Violet. It's a record that speaks to us all, whoever we are and wherever we are.
For all the darkness and sadness and sorrow contained in the album, The National sign it off with one of their finest songs ever. A song of hope and love and triumph, Vanderdyle Crybaby Geeks is a tune that's hard to listen to without a lump in your throat or a tear in your eye. That one song, and indeed the whole album, is something to be treasured for a very long time. – Rick Leach

7. Fontaines D.C.: Dogrel (2019)
Partisan Records
Fontaines D.C. are a uniquely original Dublin quintet, hewn from the ashes of long dead, hopeless, lost bands. Fontaines D.C. deserve every accolade they get and more. And there is no shortage of that incoming.
Their first single, Liberty Belle, was released in 2017 and scratched the surface, Hurricane Laughter followed, showing their snarling angry side, the urgency of Too Real and Big followed, highlighting a relentless need to create, to speak truth to power and make a stand for something.
Anything.
Comparisons have been made to The Fall, PiL, The Strokes, Sonic Youth and more in that vein, but none of these do Fontaines D.C. any justice.
They're resolutely proud of their upbringing, of their city, of their Irishness. Their energy and lyricism come from a shared love of old Irish poets and writers, of an Ireland long gone, of an Ireland yet to realise its potential. Their inspiration comes from years of bold texts and brick-lined alleys, and it is an inspiration not lost on anyone.
Rolling Stone has them listed as one of the top bands at SXSW this year, describing their sound as blunt force trauma. It is hard to argue with that. Fontaines D.C. speak to all of us. In a city where people can't afford to live, or they try to live on shit wages spread over three jobs while Google and Facebook are given tax breaks, young people, people like Fontaines D.C., have a lot to shout about. Their anger has become Dogrel.
Dogrel is about a Dublin that is being chewed up and spat out, via foreign money, gentrification and people like Jacob Rees-Mogg using the city as a place to hide his filthy lucre. Dogrel is an oft used term that talks of rhyme, of rhythm, poetry, and music. It is lyrical, burlesque, cheeky. Dogrel is a working-class thing, anger, and joy.
Dogrel is Fontaines D.C..
It starts with Big, a relentless homage to Dublin in all its glory and guts, tales of challenging childhoods, making life your own, taking it back, making it big. It's a statement of intent. Sha Sha Sha is next, driven by a pulsating beat that suits its prowling fury. "you work for money and the rest you steal" gives you an idea of where their heart is.
It's followed by Too Real and you've been living under a rock or tied to a radiator if you haven't heard that before now. Too Real is a remarkable tune, a call to action almost, a song wondering why we're all sat around talking shit while Rome burns. This is pure brutal honesty, and it is fucking remarkable.
Television Screen seems to laugh at us while the water levels rise, literally. A gentler beast this, though still as urgent, it is a sad, stunning thing.
Hurricane Laughter, for us perhaps, is one of their finest songs. A post-apocalyptic, grungy thrashing animal about the end of the world, running, getting lost, finding truth. It feels like you're being beaten to a pulp by an evil genius' henchman in a dark dank alley someplace while said evil genius stands over you, preaching in a hushed, monotonous tone. It's menacing. Terrifying.
Roy's Tune is a heartbreaker about putting up with shit, namely capitalist bullshit, barely putting up, barely hanging on. It's beautiful, heart-rending. The Lotts lifts things up a notch, it's another thrash at poverty and life on the streets while Jags drive Tory tossers to tracking meetings so they can watch their money decimate city streets and souls.
Chequelesss Reckless is their most lyrically clever, a song about greed, waste and loss, about trying to figure out what is going on in the world, if you can pull yourself away from your phone. "She documents an essence in a bathroom stall" says everything you need to know.
Liberty Belle continues our central theme of anger, of money, and bullshit. Boys In The Better Land snarls about those who've left the city in search of double barrel names, fancy cars and fame. It's five minutes of righteous fury and figurative fashion faux pas. Phenomenal.
Dublin City Sky is a heartbreaker of a final song, a homage to Shane MacGowan and The Pogues, it's more Irish, gently lyrical, it is almost traditional in its tone. It's a singsong of a punky poetic passionate love song. Dublin City Sky will be as big as anything The Pogues ever produced, it could be the biggest thing we've heard out of Ireland in a very long time, it is that good.
By the time you get to the end of this record, it becomes clear that Fontaines D.C. might just have taken The Pogues mantle.
As a single piece of work Dogrel is one of the most complete albums we've listened to in some time, it is clearly meant to be enjoyed from start to finish, there is a narrative, a tale to tell. It is an inherently intelligent piece of work, it avoids the usual fodder of four-piece beer swilling bands.
Dogrel has a swagger all its own, it has a point, a soul. It is angry, in your face confrontational, it demands attention, it is delivered in a colloquially rich Dublin drawl that drags you in, dumping its energy in your head, this stays with you.
Dogrel is a love letter to a city these boys love, its a love letter that begs for patience, a love letter that begs for the forgiveness of love lost somewhere amidst the money and the Maseratis. Dogrel drips with a uniquely Dublin humour, it is dark, devious, devilish, it's dipped in Guinness and hung out to dry for all the world to see.
For all of their anger, there is a recognition in their work that the Dublin they know, and the Ireland they know is changing, and not all of it is bad.
This is a country that legalised same-sex marriage by way of a referendum, the first place the world to do so. They also legalised a woman's right to choose and alongside those two huge changes, they've kicked the church into touch too. An act that was seemingly easier to do on the news that that same church was responsible for the burial of 800 babies in a septic tank at a church property over the past century.
Ireland is not the place it once was, it's getting there, slowly, but there is still lots to be angry about, lots of change needed, lots of anger. Fontaines D.C. seems to be the outpouring of that anger that has been bubbling under the surface for a very long time.
No more. Their time is now. – Chris Flack
Getintothis on Fontaines D.C.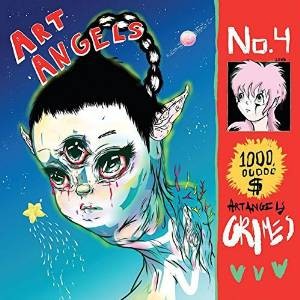 6. Grimes: Art Angels (2015)
4AD
Each day this week we've waxed lyrical in our 'Best Of' introductory paragraphs about the profound strength of the albums released during 2015, however, it wasn't until late in the year when a clear contender for our number one spot reared it's head. That became quite obvious with the release of Grimes aka Claire Boucher's Art Angels.
In truth, we weren't sure what to expect of Art Angels such was our initial disappointment with the pre-album demo Go – a track which seemed half-baked and more aligned to disposable Stateside EDM while simultaneously failing to translate into anything approaching the high points of her 2012 album, Visions. Thankfully, any worries were immediately cast aside with the hyper-kinetic opening flourishes of California – a track positively more radiant than anything Visions proffered – and marked her continued identity as a fully-fledged contender for the best pop artist on the planet.
Over the course of 14 tracks, Art Angels is relentless in it's pursuit of massive pounding dancefloor fillers – and key to it all is Boucher's production flair. Right up there with Kanye's My Beautiful Dark Twisted Fantasy, Art Angels is an exercise in monolithic pop jams. It's a staggeringly huge listen.
From the Janelle Monae-assisted brutal club banger Venus Fly to the Nile Rodgers does Uptown Funk joy of Art Angels through to the Kylie goes K-Pop workout of Pin there's seemingly no bases Grimes can't own. Almost every track on Art Angels could be considered a single – and those that have been releaaed thus far are some of the year's finest. By a country mile. Flesh Without Blood careers around at 200mph as Boucher's vocal courses atop first-rate cyber-electronica and crunchingly choppy guitars while Kill V. Maim is indicative of the album's entire identity – sword-slashing ninja-pop with gigantic killer choruses. Elsewhere, there's a swaggering skip to the record, most notably on the likes of ebullient Easily, the mariachi-infused Belly Of The Beat and the soaring closer Butterfly.
In an era were the likes of Lady Gaga, Taylor Swift, Beyonce and Rihanna have all dominated with colossal international pop crossover albums it's Grimes, and only Grimes, who manages to produce self-styled ambition, image and tunes on every level – she's in a class of her own. – Peter Guy
Getintothis on Grimes

5. Bon Iver: 22, A Million (2016)
Jagjaguwar
There's been a copious amount of bullshit written about Bon Iver's third album. 'Departure', 'difficult' and 'disappointing' have all been associated with 22, A Million – but we'd suggest it is actually his most direct – and also continuing the natural path Justin Vernon has been exploring for some years.
His debut For Emma, Forever Ago may have been aligned to that of a traditional folk album but his work since then has been layered with electronic expansion and the introduction of vocoder and treated effects have been apparent since his stop gap EP Blood Bank back in 2009.
The fact is, 22, A Million reaffirms what Justin Vernon is about – an uncertain, anxious and often troubled mind creating quite visionary, beautiful music which has that rare gift to sound widescreen and multi-faceted yet so intimate you'd swear he's penned these tracks just for you.
This time around, the vocal production shares much of the studio trickery he's been drafted in while working with Kanye – it's a suite of personas and vocal operatics all gliding in and out of focus; atop of one another and using a variety of tones – the effect can be disarming but it's engrossing and the result is his most realised album yet.
Especially given the depth of song-writing; at just 34 minutes 22, A Million may seem slight – but there's more ideas packed into these wondrous works than many artists pack into a career.
The lullaby like 29 #Strafford APTS manages to combine porch-house folk, Rodgers and Hammerstein theatrics, delicate RnB and frazzled country-rock. 33 "GOD" manages to combine banjo with Disney instrumentals, hip hop slam-dunk beats, Munchkin *and* Super-fly soul vocals – and all still sound definitely like Bon Iver – it is an astounding piece of music.
One criticism that is repeatedly thrust Vernon's way is that he creates trad music for indie white-boys – this couldn't be further from the truth for 22, A Million, is if anything a gospel record – with it's song-titles (33 "GOD", 666 ʇ) repeated refrains of searching for redemption, salvation or confirmation it is lyrically like a prayer book – but most of all, musically, it's all about those singalongs which are both divine and imploring you to join the congregation. It builds and builds throughout, often repeating certain crescendos so you are carried perpetually throughout the journey.
None more so than on closer 00000 Million – a towering sparse multi-tracked vocal sailing along to a twinkling piano and whispering orchestration.
Opener 22 (OVER S∞∞N) is both ghostly and an evocative gentle soul stormer enriched by Mahalia Jackson's timely How I Got Over sample while 10 d E A T h b R E a s T ⚄ ⚄, on the otherhand, is a tribal build of beats and an ire which bursts through the thick glitchy production.
Where Vernon goes next is perhaps the only worrying aspect of 22, A Million, for the self-doubt and uncertainty is awash on his third album – but once again it posits him as one of contemporary music's finest talents – and he joins that ultra-rare clutch of song-writers who've laid down three gold standard albums on the trot. He's one in a million. And more. – Peter Guy
Getintothis on Bon Iver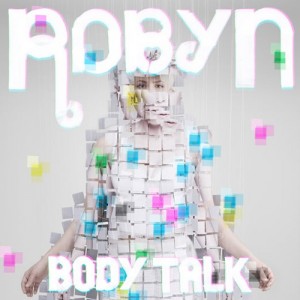 4. Robyn: Body Talk Pt 1/2 (2010)
Konichiwa Records
How do you follow up a record like Robyn? It's a modern classic. Well, europop survivor come-Fembot electro auteur Robin Carlsson released three albums worth of the same, then condensed it into one delicious package. Body Talk, experienced either in its constituent Parts or as the handy hoover-up simply labelled Body Talk – recommended for the casual listener – is heady yet mature electronic pop at its best.
The album doesn't feel at all incomplete compared to the sum of its parent mini-albums' parts; in fact, you could argue that this casts it as even more of a powerhouse. With idiosyncratic diversions and acoustic versions trimmed off, Body Talk is galvanized as a take-no-prisoners, hit-after-hit pummelling. Knockout cuts like Dancing On My Own and Indestructible topple like dominoes, with plenty to enjoy in the more experimental tracks, like the half-rapped, Röyksopp-produced buzz of None of Dem.
And when Robyn hits top gear, it's incredible. Yet it all seems so effortless she barely breaks sweat. As if we didn't know it already, Body Talk cemented Robyn's entry into the post-millennial electronic lexicon. It's indisputably brilliant. – David Hall
Getintothis on Robyn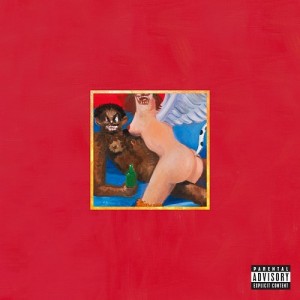 3. Kanye West: My Dark Twisted Fantasy (2010)
Def Jam Recordings
West's sprawling 2010 opus is an obvious pick, what with it being established as a complex delight by nigh on every form of music media since it first graced ears in late 2010. It's tempting to opt for something else for the sake of being contrary, especially as West's own Yeezus is arguably more of a rewarding experience, albeit one only possible due to the nature of this record.
That though would do this poll a disservice; quite simply the reason people think so highly of this record is because of how glorious it truly is. Everything is high class, starting with the backstory of how Kanye flew in the face of his pariah status to create it, assembling one of the most luridly ambitious and brilliantly creative collaborative roll calls for recording in his Hawaiian studio.
Reeling from the Taylor Swift fallout where even President Obama labelled him a jackass, West searched into his soul to showcase every dimension of his multifaceted character. He's grandstanding one minute with complete virulent narcissism, lamenting his flaws with brutal honesty the next. And all powered by a soundclash that veers frenetically from glossy disco to deluxe gangsta rap, off kilter funk to decadent prog rock.
Anyone who laments mainstream music no longer being leftfield needs to listen to Runaway. Divine to the very core, this is the kind of erudite pop Bowie, Ray Davies and Grace Jones would be proud of, the agonising beauty of the piano set off with one of the greatest hooks ever ("Let's have a toast for the douche bags, Let's have a toast for the assholes").
He then asks Pusha T to drop a cold hearted verse that flies in the face of everything the song has already imparted before descending into a chaos of electric guitar feedback, agonising piano and a West vocoder solo. It's overblown and has absolutely no right to work, yet does so with aplomb, making it the ultimate Kanye song on what is the ultimate Kanye record.
It's the LP he needed to make to preserve his legacy, the album to win the critics back on side and define him as a megastar. West achieved it with unreal ease, creating a sprawling opus that sounds utterly magnificent nearly half a decade on. Since then he's become the enigmatic loathsome genius we all love to hate and love to love even more, but this remains his undeniable canonical confirmation. – Jimmy Coultas
Getintothis on Kanye West

2. Christine and the Queens: Chris (2018)
Because Music
In a world where every album release seemingly comes with a back story or contrived concept it's refreshing to focus purely on the music.
We could focus on gender, sexuality or various other themes connected with Héloïse Letissier aka Christine and the Queens' second album – but to be quite frank, it doesn't matter. The quality of the music and the way it is delivered overshadows all by virtue of being quite simply one of the best pop albums we've ever heard.
Sound over the top? Perhaps. But we're pretty sure Chris is the kind of album we'll be playing in ten years time. And ten years after that. It's of a similar calibre to Hounds of Love, from 1979, Like A Prayer, and Back To Blackfrom 1999.
And like these albums it's hugely concerned with sex, identity and delivered by a commanding lead singer.
Of course, Christine showed glimpses of this on her debut eponymous record Chaleur Humaine. Released in 2014 and subsequently re-released in 2016, the album blended minimal funk, steely rhythms, her native French dialogue and English twinned with at times flashes of superlative dance-floor filling, radio-smashing pop music.
Break out single Tilted being the best. Aligned to her incredible Michael Jackson styled dance choreography, here was a star who had it all. We were lucky to catch her in the Kazimier Garden for Sound City among just 40 stunned onlookers as she blitzed a 30 minute set amid the wood chipped floor on a mild May evening dressed in a brown suit laced with gold leaf performing like she was playing to a packed house in Madison Square Garden.
Push forward to 2018, and she's shed 'the Queens' element and almost Camille-era Prince-like remoulded herself as Chris while upping the ante considerably in the music department. From the kick off Chris is a relentless conveyor belt of classics in waiting.
Comme Si opens with what sounds like a door unlocking and a radiating dazzle giving way to some kind of grand unveiling – it's exactly what it is – a start to something magnificent; an unravelling of a magnetic body-crunching electro-pop. It's a thrilling opening akin to Don't Stop Til You Get Enough. 'Focus on my voice' she coos before emitting 'uh-huhs' and vocal rasps; a motif she uses repeatedly provocatively teasing throughout.
Similarly to her debut, Chris is an expert at minimalism yielding maximum results and that's evident in lead single Girlfriend – as a robotic funk gyrates in tandem with naughty synths and a cool-as-fuck cameo by Dâm-Funk. The trick is repeated on a brace of tracks – Feel So Good and Goya Soda which are so ridiculously groove-laden you can't help but body-pop in time with it's chrome-like funk.
Yet, Chris is far from a one-trick pony. It's very often in the slower, richer tracks that Letissier holds most power. 5 dollars is reminiscent of Madonna's Dear Jessie a twinkling lullaby with a faerytale vibe which rushes you off you feet with the ever-marching piano stamp and multi-tracked vocal.
Better still is break-up ballad Make Some Sense – again she strips everything back, with barely any instrumentation, a drum pad here, a synth there and a bristlingly tender vocal which is full of yearning and sadness. Best of all – and surely a single in waiting – is The Walker. A song this writer has played more than any other this year. A stark tear-jerker that'll have you singing your heart out.
Much credit must also go to co-producer Cole M.G.N. (Beck, Anderson.Paak, Ariel Pink) for helping craft such a taut and tightly moulded pop classic which allows Chris to imbue with so much passionate outpouring not least on Doesn't Matter which quietly builds into some mid-track crescendo as she sings of stinging nettles and hands on her thighs before exploding into some kind of orgasmic splurge of strident emotion.
Blending filth with tenderness, powerful masculinity with sensual femininity and deft imagery with magnificent music Chris is without doubt one of contemporary pop's greatest talents – and Chris is her defining statement yet. – Peter Guy
Getintothis on Christine and the Queens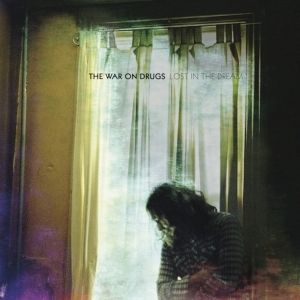 1. The War On Drugs: Lost in the Dream (2014)
Secretly Canadian
Well, here we are.
I can almost hear the echoes of discontent from the land of the World Wide Web (they still call it that, right?)
"Dire Straits tribute band."
"They sold out with A Deeper Understanding." 
"Music for television advertisements."
Yeah, we get it. This may cause some furrowed brows and robust debate. Good! Everyone has an opinion and unlike many others around, we welcome it wholeheartedly, even if we don't quiet agree.
Discourse is the height of democracy and some would do very well to remember that in an age of choosing sides and shouting each opponent down with savage impunity.
Anyway, what a year 2014 was for The War On Drugs. Despite the general consensus that rock music had stagnated over the preceding 10 years, there was always going to be someone who came along to drag the genre from the jaws of defeat. Adam Granduciel's project seemed to be that something. Granduciel himself. That someone.
Lost in the Dream's predecessor, Slave Ambient, drew many plaudits two years prior, featuring heavily in a swathe of end of year album lists. And rightly so, too (many would argue that it should be in the company of the aforementioned 99 albums – from my point of view, it's hard to disagree).
Two years on and Lost in the Dream deservedly received that same honour and over six years since its release, its light still shines bright.
Where Slave Ambient appeared to carve out a niche of listeners, Lost in the Dream propelled The War On Drugs into a new realm, its 10 tracks something defined as ethereal rock 'n' roll dream-scapes.
Under the Pressure begins the journey with an alluring piano line that sets the tone for what's to come. Lead single, Red Eyes, is more of an upbeat moment, with Granduciel displaying his riff-o-rama amongst  atmospheric synths which tumble all through the album like a thick fog.
Suffering is a slower number which introduces saxophone for the first time. Its beauty only outdone by the incredible Eyes to the Wind; Granduciel's greatest accomplishment. Musically, lyrically ("there's just a stranger/ living in me"). It'll be a great surprise if he ever comes close to writing a better song.
Does the monolithic traction The War On Drugs have gained through mass culture reduce the greatness of Lost in the Dream? Sure, they're no longer the niche collective most of us were drawn to during the era of Wagonwheel Blues and later in Slave Ambient.
Having seen them live during the Slave Ambient period, The War On Drugs failed to reproduce their magic from behind the studio sound walls, passing off as a cheap disjointed Dylan-esque live concern.
Lost in The Dream saw them shake off the remnants of rust and transform their live performance into something atmospheric. Inclusive. Truly mesmerising.
That's evolution.
Lost in the Dream talks to its listeners. People from various threads of life's patchwork relate to this album on some level. There's a frightening transparency.
That's why, in our opinion, Lost in the Dream stands out from the rest. – Simon Kirk
Getintothis on The War On Drugs
Getintothis' Top 100 Albums of the Decade

1. The War On Drugs: Lost In The Dream
2. Christine and the Queens: Chris
3. Kanye West: My Beautiful Dark Twisted Fantasy
4. Robyn: Body Talk Part 1/2
5. Bon Iver: 22, A Million
6. Grimes: Art Angels
7. Fontaines D.C.: Dogrel
8. The National: High Violet
9. Frank Ocean: Channel Orange
10. Nick Cave and the Bad Seeds: Skeleton Tree
11. Lambchop: Flotus
12. LCD Soundsystem: This Is Happening
13. Radiohead: A Moon Shaped Pool
14. Besnard Lakes: Are The Roaring Night
15. Hookworms: Pearl Mystic
16. Jon Hopkins: Immunity
17. Teeth Of The Sea: MASTER
18. These New Puritans: Hidden
19. Whitney: Light Upon The Lake
20. The War On Drugs: A Deeper Understanding
21. Billie Eilish: When We All Fall Asleep, Where Do We Go?
22. Goat: World Music
23. The Magnetic North: Prospect of Skelmersdale
24. Almunia: Pulsar
25. Sunn O))): – Life Metal
26. Run The Jewels: Run The Jewels Vol. 2
27. Low: Double Negative
28. Sacred Paws: Strike A Match
29. Bon Iver: Bon Iver
30. Janelle Monae: Archandroid
31. How To Dress Well: What Is This Heart?
32. Kendrick Lemar: To Pimp A Butterfly
33. The Early Years: II
34. Daniel Avery: Drone Logic
35. Emeralds: Does It Look Like I'm Here?
36. Grails: Deep Politics
37. Kamasi Washington: The Epic
38. The Field: Looping State Of Mind
39. Kanye West: Yeezus
40. Grouper: Ruins
41. Forest Swords: Engravings
42. Domadora: Lacuna
43. All Them Witches: Sleeping Through The War
44. Factory Floor: Factory Floor
45. Liars: WIXIW
46. David Bowie: ★
47. Lindstrom and Christabelle: Real Life Is No Cool
48. Kaytranada: 99.9%
49. Sleaford Mods: Divide And Exit
50. Big Thief: Capacity
51. Yeasayer: Odd Blood
52. Outfit: Performance
53. Andy Stott: Faith in Strangers
54. Julia Kent: Asperities
55. John Grant: Queen of Denmark
56. Bill Ryder-Jones: A Bad Wind Blows in my Heart
57. Fang Island: Fang Island
58. Julie's Haircut: Invocation And Ritual Dance Of My Demon Twin
59. Stealing Sheep: Big Wows
60. Courtney Barnett: Sometimes I Sit And Think, And Sometimes I Just Sit
61. Föllakzoid: III
62. Deafheaven: Sunbather
63. WU LYF: Go Tell Fire To The Mountain
64. By The Sea: By The Sea
65. Grumbling Fur: Glynnaestra
66. Julia Holter: Have You In My Wilderness
67. Thee Oh Sees: Weird Exits
68. Chvrches: Every Open Eye
69. High On Fire: Luminferous
70. Rustie: Glass Swords
71. EMA: Past Life Martyred Saints
72. Marissa Nadler: July
73. Oceansize: Self Preserved While The Bodies Float Up
74. Alex Cameron: Forced Witness
75. John Talabot: Fin
76. Gnod: Just Say No to the Psycho Right-Wing Capitalist Fascist Industrial Death Machine
77. Jane Weaver: Silver Globe
78. Jlin: Dark Energy
79. Mugstar: Lime
80. The Antlers: Familiars
81. Richard Dawson: Nothing Important
82. Nils Frahm Spaces
83. Death Grips: The Money Store
84. Actress: RIP
85. Ryley Walker: Primrose Green
86. Swans: The Seer
87. Loved Ones: The Merry Monarch
88. Watter: This World
89. Pissed Jeans – Honeys
90. Julianna Barwick: The Magic Place
91. Pallbearer: Foundations of Burden
92. Josh T. Pearson: Last of the Country Gentlemen
93. Ulver: ATGCLVLSSCAP
94. Ben Frost: A U R O R A
95. Enablers: The Rightful Pivot
96. Weyes Blood: Front Row Seat to Earth
97. Young Fathers: Dead
98. Parquet Courts: Light Up Gold
99. Protomartyr: Relatives in Descent
100. Caribou: Swim
[paypal-donation]
Comments
comments