Mabel had the Hangar 34 crowd singing their hearts out, Getintothis' Hattie Hitie was immersed in girl power.
After some postponed shows over the summer, Mabel bounces back with a sold-out show at the Baltic Triangle's Hangar 34.
First emerging in 2015 with her debut single Know Me Better and rising to stardom two years later, her track Finders Keepers emerged into the Top Ten Singles Chart as well as having the opportunity to support Harry Styles in 2018.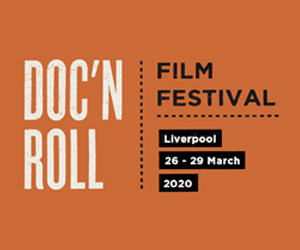 Mabel and her R&B vibe enters the spotlight with extreme female dominance with four female dancers dressed in Nike bodysuits hyping up the crowd.
Having her hair swept back in her signature low ponytail wearing a silver cropped puffer jacket with a black playsuit featuring two silver layered belts looking flawless.
Celebrating the release of her new album High Expectations the crowd belted out every song, hands waving to the rhythm and copying signature dance moves from her music videos.
High Expectations is a 21 song, jam packed album, full of breakup songs, women empowerment and love ballads.
Mabel opens up about the struggles of falling in love and going through breakups, she thanks the crowd saying: 'You guys built me back up' then proceeding to sing Don't Call Me Up flawlessly.
OK (Anxiety Anthem) off her new album was a crowd pleaser, the spine-tingling vocals accompany the electronic beats incorporating the pop feel.
The track Identifies the harsh realities of mental health and feeling low, this had the crowd collectively singing back at her with the ultimate message that everything will be okay.
had the best time on the mad love tour !!! although it was only short, doing 3/4 shows and travelling 8 hours to newcastle and 5 to liverpool alone is something i never thought i'd be able to do but i did to see my fav person ever luv & it was amazing !!! 🤪 i love you sm @Mabel pic.twitter.com/JZvbvk3Dh4

— ellie TMRW (@mabelsimpact) November 29, 2019
Mabel owned the stage, got the crowd joining together and singing their hearts out, she is well worth a watch!
Photos by Getintothis' Abi Moss-Coomes
Comments
comments