Canadian noise rock behemoths METZ play their first Liverpool show, Getintothis's Lucy McLachlan watched the bodies fly round Phase One.

Subpop favorites Metz are into their 11th year of being and here we have their first Liverpool show.
They were last around these parts only a few months back in June in Manchester, they're a band you can see regularly if you're willing to travel.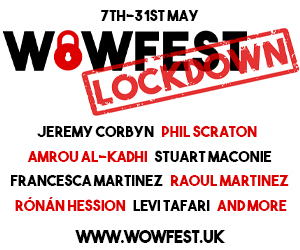 Now we've been to Metz shows up and down this here country and are used to the scenes, it's hot, sweaty, rowdy and packed in.
But Liverpool, even though the venue was small, you might have been the most unrestrained we've seen so far.
To bring in METZ in style and show them Liverpool can put on a good show our very own SPQR are here to support.  Guaranteed to bring in a good crowd and good times plus fresh off the back of two huge headline shows, they've come dressed for the occasion in all white.
The art rock quartet sound tighter than we've ever heard them and new songs sound peppy and reflective of the good times they bring with their live shows.
After seeing them dart around in the freezing cold sea today in new video Nuthin Gud we can only hope they not only warmed the crowd up but themselves too.
Metz were immense. Absolutely wrecked the place. A+ for the kids in the pit, looked like absolute bedlam in there https://t.co/tAZ6fgJ4N3 pic.twitter.com/ZODLh3rNSo

— Peter Caldwell (@petercaldwell) November 30, 2019
And so it begins, as METZ walk on, the crowd immediately go off. The majority of Phase One becomes a mosh pit and bodies are flying in the air and across the floor for the entire show.
METZ talk new album, Steve Albini and how they're insanely hungry to play Liverpool
The band blast through a set that spans their four albums at a furious pace. Cellophane and set closer Acetate being the obvious high points. Audience members are thrown against the stage as singer Alex Edkins holds his guitar high in their faces.
For the crowd, the night ends abruptly. 
METZ aren't ones for encores and play out a country song about Satan across the PA as the people who are left call for more. But as the western music plays on we hope tonight was a warm Liverpool welcome for METZ and we'll get to see them here again.
Photographs by Getintothis' Lucy McLachlan
Comments
comments