The Peach Fuzz closed off the year in style at the Cavern, Getintothis' Abi Moss-Coomes was there for the party.
On a rainy evening the week before Christmas Pixey thanks the crowd for coming out, joking she wasn't sure anybody would brave the weather for BBC Introducing's final show of the year.
But despite the elements, The Cavern Club always draws a crowd.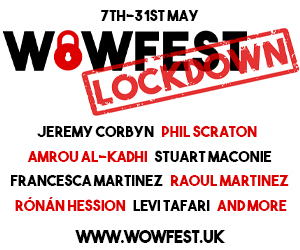 The Peach Fuzz might have been playing to a smaller crowd than they're used to, having opened for The Zutons at the Eventim Olympia earlier this year, but that didn't stop them putting on a show.
The Liverpool based five piece's energy was catching, led by charismatic front-man Nathaniel who brought a glam-rock feel to the Cavern Club as he strutted across the stage.
Ahead of their first headline tour in March 2020 The Peach Fuzz played a high energy set of indie meets pop rock packed with great harmonies.
The night got off to a more relaxed start with the sweet melodies of Pixey opening the gig.
Switching between a full band and a more stripped down acoustic number, the upbeat indie pop tracks were enough to cut through any cold night.
Describing herself as a 'bedroom writer and producer' Pixey looked at home on the stage and you could tell the band were enjoying themselves just as much as the audience.
Having only released her debut EP, Colours, in September this year Pixey and her band are already sounding like a band that has been playing together for years.
Keeping with the more chilled atmosphere of the start of the night the second band to take to the stage were Kangaroos, Liverpool based blues band.
Everything about the set was laid back, except the constant switching between guitars, basses and even a ukulele, keeping every song sounding fresh.
Jarvis Cocker track places at 48 in Christmas chart amidst Liverpool gig rumours
The melodic rock and roll feel that the Kangaroos brought felt right at home in the Cavern, with a distinct Liverpool sound.
Boasting a new line up the band's impressive harmonies saw them finishing up their last gig of the year in style.
Images by Getintothis' Abi Moss-Coomes
Comments
comments