As a turbulent 2019 does anything but wind down, Getintothis' Nathan Scally presents three diamonds in the rough.
Streaming has opened us up to a world of music we thought never possible.
All it takes is a couple of taps and you're listening to a nu-house band making it big in Scandinavia, and when you're done with that, a couple more and you've got the latest K-Pop phenomenon in your ears.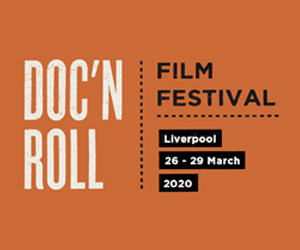 But when things become too easy, you find yourself not searching for new sounds as much. Instead of visiting your local record store and checking out the new releases, Spotify are showing you everything they deem worthy.
And that's where Unknown Pleasures comes in.
Each episode, we delve deep into the new releases for the new and exciting sounds that are yet to make it to this weeks hot playlist.
So enjoy the creations from some of the most experimental and excellent artists to be working today.
Nardeydey
The alter-ego of Shirley Tettah has been waiting in the wings to release her debut for a while.
But it's worth it. Tettah has an already rich history of collaborators and mentors for a name so young, previously supporting Kate Tempest with Nérija as well as being a featured member of SEED Ensemble and Maisha – and most notably, sharing a stage with legendary saxophonist Gary Bartz.
The debut EP is a curiously curated collection of influences across many genres. Jazz is of course front and centre, but there's hints of folk, prog-rock and funk among many others.
Nardeydey has the ability to send you into an almost trance-like state, with each note oozing through you. But the real treat is that it feels completely natural.
Athlete Whippet & Olugbenga
No one wants to do the same thing forever, the need to explore and try new things is exactly that – a need.
And Olugbenga of Metronomy fame has found the perfect situation to do just that with Athlete Whippet. Collaborating for a house-based EP, if the house in question was sent on a quick trip out of the atmosphere.
Deep Cuts #34 Hot Dreams, Motel Sundown, Hushtones – best new tracks December 2019
All at Once, Be Reborn and Where You Been? have distinct differences, but it's the feeling of weightlessness that brings them together. It's rare to find a combination of tracks that would sound at home in a club, in the car or even just before bed.
A beneficial experience for all parties, Athlete Whippet said: "The whole thing is definitely a bit of a different story to our other releases just because the process was different and you can hear that on the tracks." So hopefully we can hope for more of the same further down the line.
Onipa
Infectious is the best word to describe the four-piece.
Coming off of Strut Records, the collective have a big 2020 to look forward to, complete with a debut album and extensive tour. And with this minor teaser, we can't wait to see how it all pans.
The self-titled Onipa and Makoma bring energy, groove, afro-futurism, and fire, from Ghana to London. Each bounces off one another like only long-time built chemistry can.
While they translate brilliantly through the speakers, those seeking the full experience would be doing themselves a disservice by missing them next year.
Comments
comments