Ali Horn kicked off the new year in Chester, Getintothis' Jane Davies followed the busking troubadour's latest travels.
Telford's Warehouse is simply a great pub with atmosphere, food, ample tables and good live music.
They scored a massive coup in hosting Seatbelts and Ali Horn on the same night. Once again, this venue proves its ability in procuring some of the finest examples on the Liverpool music circuit for the delight of the Cheshire set on their doorstep.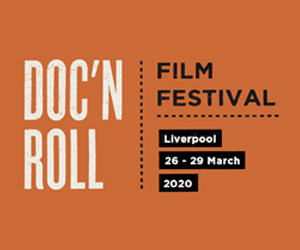 The venue saw Redseas from Chester, on only their second outing open up the evening's proceedings.
It was an evening that was curiously billed as "Lobotomy Boogie".
You certainly would need your head examining if you thought this offering was substandard, and best of all, it was all free entry before 9pm!
We were promised rock and roll  by Redseas and they duly obliged.  It was not overtly apparent though that the majority of their set was to be instrumental.
The first song ran its full course, without vocals and we gave them the benefit of the doubt.  However it continued.  We were treated to a smattering of vocal based songs and at times we got hints of a Shadows guitars and very much a retro feel which was certainly different.
By the time Seatbelts arrived an hour later, the crowd had continued to swell , which was no mean feat for the first Saturday after New Year's Eve.  So onto Seatbelts, and we were reminded how much we love  Spanish song, a fiesta in full flight to brighten up a chill January evening.
Generous set timings allowed them a full set and we have to say since we saw them last in 2018, they have certainly developed their sound.  The audience were highly appreciative and out in full force to applaud their set which ended on an absolute high with Talking Heads' Burning Down the House.
Ali Horn and his band arrived on stage at 11 pm, and it was a shame to see that by this time, the audience had diminished somewhat, a shame some Chester folk didn't witness the rocking psychedelic genius that is Ali Horn and his band.
Starting out with Days Like Today, his sunny song of the summer surf warmed the up the cockles of our hearts and got us thinking about distant, warmer climes.
What's so endearing about Ali and is band is they look totally lost in the moment and the music, further aided by Ali projecting his laid back vibes.
Nathan batters the drums in a manner that is tiring to watch, bassist Chay shyly faces away from the glare of the audience, deep in concentration whilst Barney plays mission control on a keyboard station that sends us off into hyper space.
Liverpool Philharmonic announces music and mental health programme expansion
Latest single Crooked Mind,was played to perfection, followed by the 6 minute epic that is I Feel Wind, which the audience enjoyed and showed no sign of tiring of.
Modern Voodoo followed a new, unannounced song and the set concluded with a flourish with the faster paced live version that has now become customary for Dreamers.
It has to be said that the Liverpool gang of fans who have made this song of their own, gushing to the front and dancing and singing along were sadly absent on this particular evening, but you have to blame the transport links for that.
Last trains at 11.30 back to Liverpool on a Saturday are neither use nor ornament to anyone.
Ali, as ever courteous, thanked the audience for coming out to see him, still clad in his trademark woolly hat and wearing his thermal top, fresh from busking in the town.
This guy is so cool, he doesn't even appear to break into a sweat when wearing outdoor clothing indoors!
Comments
comments