Liverpool Philharmonic has announced an expansion to its Music and Mental Health programme, Getintothis' Lewis Ridley on the positive news for the region.
Liverpool Philharmonic is set to expand its Music and Mental Health programme, establishing new partnerships with Cheshire and Wirral Partnership NHS Foundation Trust and Wirral Council.
The new programme, headed up by one of the Liverpool City Region's music industry big players, aims to reach 20,000 people by 2023.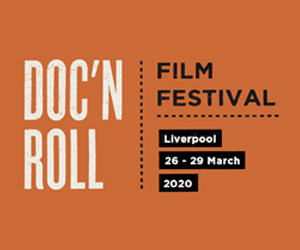 The programme is now in its eleventh year, and it's goal is to facilitate access, enjoyment and benefit from music for people who are suffering from mental ill-health.
In the last eleven years, over 10,000 people have participated in Liverpool Philharmonic's Music and Music and Mental Healthprogramme, a figure they aim to double.
A report assessing the impact of the programme thus far highlighted a range of positive impacts for service users, who have engaged in activities including singing, improvisation, composition, music and film and music promoters courses.
Mental Health Awareness Week 2019: why mental health is everyone's story
They've also benefitted from rehearsal visits and performances from the Royal Philharmonic Orchestra and guests of the venue.
Peter Garden, Executive Director – Performance and Learning, Royal Liverpool Philharmonic said: "Our music and mental health programme is a significant part of the work we do to connect with residents across Liverpool City Region, both on and off the concert stage.
"We know that music can impact lives in a very powerful way."
Mental Health Awareness Week 2019: Boy Azooga's Davey Newington on maintaining good mental health
Acting Associate Director of Operations for Specialist Mental Health at Cheshire and Wirral Partnership Sarah Quinn said: "Music can play a key part in supporting our service users' wellbeing and recovery and we are thrilled to be able to host world class musicians from Liverpool Philharmonic to play for them."
Julie Webster, Director for Health and Wellbeing at Wirral Council said: "By working with creative and community-based partners, such as the Liverpool Philharmonic, we're offering more and more people the opportunity to access health and wellbeing activities alongside the medical support they currently receive."
The news is reason for much-needed optimism in terms of Liverpool's culture-embedded mental health offering, following the announcement in April that the valuable Mental Health Festival was to cease to exist.
The unique event, organised by the Liverpool Mental Health Consortium, began in 1995 to challenge stigma surrounding mental health, but can no longer continue due to lack of funding.
Comments
comments