After kicking off the new year in style, Red Rum Club's Fran Doran caught up with Getintothis' Amos Wynn to reflect on the last 12 months and to preview what 2020 has in store for the six piece.
With their debut album, Matador, and a sold out O2 Academy show under their belt,it's fair to say that Red Rum Club enjoyed a superb 2019. 
They ended the year, and started the new decade, with another sold-out gig, a New Year party at Jimmys.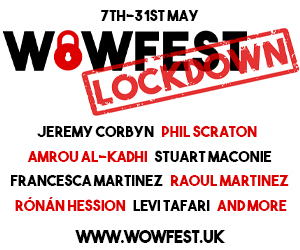 After the Jimmys show, lead vocalist, Fran Doran, looked back at an incredible 12 months for the band.
"2019 was fucking ridiculous. This time last year we were relatively unknown but now every single person here is singing the words back. We've got a new album on the way in 2020 but I don't know when yet."
The lead singer appreciates the support that the six-piece have received in their hometown.
"It feels like Liverpool sets a trend and gives you a platform that pushes you further afield. I was made up with tonight, especially with it being a special night where people might have other plans.
I didn't think people would pay so much money, but they fucking did, and it was special. I feel like going up to every person and say, 'thank you, nice one.'"
Deep Cuts third birthday line up revealed for January Phase One festivities
Doran is pleased by how the fan base has grown throughout the year, and the set of loyal fans they now have.
"You can fluke Spotify playlists and other things, and manipulate PR, but you can't buy that tonight. You can't force people to come down to the gigs, and on nights like this it's ridiculous.
The growth has been ridiculous, and it seems dead genuine."
Fans were treated to a new song on Tuesday night, which will feature on the band's new album.
"It was good, we played it on the last tour, and we are working on it all the time. The album has taken shape around it; not to give too much away but there are other songs that are better than it on there."
Doran is looking forward to the next 12 months, but isn't focused on predicting on what will happen.
"Stuff like going on tour with Circa Waves is great, because we've never had that leg up by someone who's said come and play in front of 1000 people.
I don't think about where it's going to go or predict anything; I want to focus on the music and see what happens.
We might have a few hidden gigs around Liverpool too, but there'll be a big one at the end of the year."
So Red Rum Club are heading into the new yearwith a good amount of momentum behind them, not too mention an ever growing and loyal fanbase.
2020, it seems, is theirs for the taking.
Comments
comments