New York noise shredders The Men return with a new album and UK tour and Getintothis' Simon Kirk has the details.
New York indie shape-shifters, The Men, return with new album, titled Mercy, as well as a UK tour including a Manchester date.
Mercy, The Men's eighth studio album, will be released on Friday, February 14 via Sacred Bones. You can listen to the album's first single, Children All Over the World below.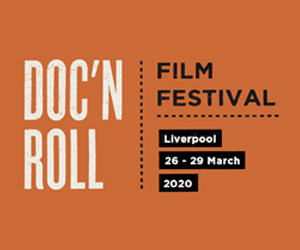 The band will tour in February prior to the release of Mercy, including a date at Manchester's Soup Kitchen.
Mercy is the follow-up to The Men's 2017 album, Drift, which was yet another radical departure from the band's previous works. It will be interesting to see where the band go here with this latest offering.
In a similar vein to their incredible 2003 release, New Moon, Mercy was recorded live at Serious Business Studio to 2″ tape with Travis Harrison.
Talking of Mercy, The Men's Nick Chiericozzi said:
"Mercy has a place next to Drift and it's now a distant neighbor to New Moon, Devil Music, and the others."
"It's a wholly contained universe that shares the ash, the birth and the memory; the things motion takes with you after bumping into someone. We hope you enjoy the record and what it brings."
Mercy tracklisting:
Cool Water
Wading In Dirty Water
Fallin' Thru
Children All Over The World
Call The Dr.
Breeze
Mercy
The Men UK tour dates (tickets on sale now):
Sunday February 2: The Crofter's Rights, Bristol
Monday, February 3: Soup Kitchen, Manchester 
Tuesday February 4: Broadcast, Glasgow
Wednesday February 5: Record Junkee, Sheffield
Thursday February 6: Studio 9294, London
Comments
comments