Savages' Jehnny Beth is to release her debut solo album along with lead single Flower, Getintothis' Emilie Clark tunes in.
Jehnny Beth is set to release her debut album, To Love Is To Lie on May 8th 2020, via Caroline Records.
This will be Beth's first solo album, in the wake of her success with alternative rock band, Savages.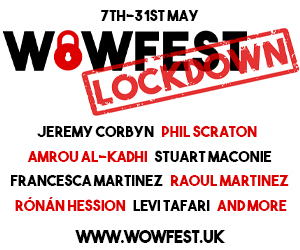 It will feature several collaborations, from Peaky Blinders actor Cillian Murphy to The XX singer Romy Madley Croft and IDLES' Joe Talbot.
Frequent co-creator Johnny Hostile is a notable inclusion, following his involvement in the production of Savages records, and part in duo John and Jehn.
To Love Is To Lie was recorded in several cities across the globe, such as London, Paris and LA – drawing on inspiration from each location.
Jehnny Beth also reveals the first single off the album, Flower, which is written about a pole dancer in notorious LA strip club Jumbo's Clown Room.
According to Beth, the song "details the complicated depths of sexuality tangled in a fever dream reverie of desire and loss" which is reflected in its musicality.
UK Music Festivals 2020: guide to line-ups and best festivals
Flower heads in a new direction, experimenting with a contrasting, softer sound to previous stand-alone single, I'm The Man.
Jehnny Beth has been part of numerous groups and collaborations throughout her musical career, but her debut album allows her to fully exhibit her own musical style and display her talent in her own way.
Comments
comments