North London's finest, Sorry, bring their reputation to a storm laden EBGB's, Getintothis' Steven Doherty braves the elements.
One of the most talked about bands and looking to have a big 2020, Sorry come to town on a wet and windy Saturday night.
Teasing us over the last couple of years with intermittent singles, their highly anticipated debut album 925 is to be finally released on Domino at the end of March, and this is our real first chance to hear the fruits of their labour live.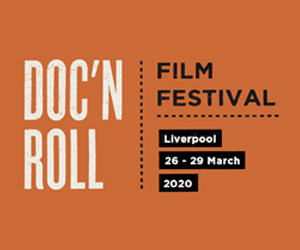 Kevin Rowsell is a very late unannounced addition to the bill and its quite difficult for acoustic solo troubadours to capture and keep a crowd's attention for a full half-hour set, but his wonky take on the form kept it interesting.
As did his ongoing battle with a broken nail. He did leave those of us of a certain age wondering what ever happened to Ben Kweller?
Next up are the returning Seatbelts.
They open with recent singles Black Spring and Spanish Songs but they seem to be just edging themselves back into the live arena gently, it all sounds a touch subdued.
Even the usually effervescent This Is How We Do Things and Hey, Hey Tiger! can't get the set going at full pelt.
They have their own Kazimier Stockroom headline show plus a Manchester Ritz Orielles support slot coming up soon, so we will see them at their peak sooner rather than later.
Liverpool; Fuck The Tories; street rave: hundreds take to city centre in Tory protest
Not many bands would have the brassneck to start their set with a recent Getintothis Single Of The Week ,but Sorry are happy to get Right Round The Clock out of the way first thing.
There's an unexpected mosh pit that appears for the following Jealous Guy and the band hit their stride from here.
Their clothing style brings to mind an elderly-Eastern-European-woman chic, which seems to chime with the Nathan Barley-esque hipsters who are out in force to see them.
The only exception is the drummer, who brings to mind an early 90's Keith Flint, which also appeals to the fashionistas amongst us.
It's boy/girl vocal gloom-pop, very reminiscent of the cruelly ignored Black Box Recorder of yesteryear.
Starstruck feels like the first proper, major pop moment of the evening, and when the usually most unwelcome of all the instruments, the saxophone, turns up on Rock N Roll Star, this just cements the love for them.
Sorry are not big onstage talkers, just the odd "thanks" or "this one is a sad song" here and there
Showgirl and More are the last big bops of the set, the latter, their most recent single, sounding especially fierce here.
Lies is a massive set closer, throwing down the gauntlet for their 2020 peers.
We've seen tonight just why 925 is being talked about already as one of the year's early album of the year contenders.
Even those people who spent the gig standing round chatting couldn't have failed to be impressed.
So, hipsters and chatterers alike, If you don't get on board you'll be, well, sorry.
Images by Getintothis' Billy Vitch
Comments
comments