As coronavirus continues to turn the festival calendar on its head, Getintothis' Kris Roberts has the latest on the cancelation of one of Liverpool's most cherished events.
The organisers of Liverpool's Africa Oyé have announced they are cancelling the festival until further notice, given the current situation surrounding coronavirus.
Following government's advice warning against mass gatherings in an attempt to flatten the curve as much as possible, Chair of the festival Sonia Bassey, artistic director Paul Duhaney and the charity's Board of Trustees have all taken the decision postpone the event.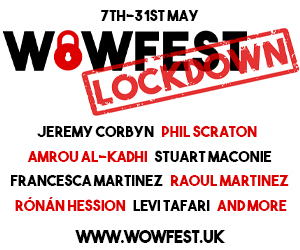 The free festival was supposed to take place on June 21-22, and there is no news yet as to when the event will now take place, due to the uncertainty and unpredictability of the pandemic.
Africa Oyé has become a cultural staple in the festival calendar over the years, having previously hosted Benjamin Moonlight, BCUC and Wesli and crowds of up to 50,000 people.
Chair Sonia Bassey, said: "Since its inception in 1992 and throughout our 28-year-history, we have never had to completely cancel a festival (even the rainy summer of 2012 could only force us as far as the Baltic Triangle) but obviously this is an unprecedented situation when it comes to public safety and the tough decision had to be made.
Cy Tucker Merseybeat legend dies due to coronavirus – tributes to Liverpool icon
"As the news and advice surrounding the virus is being updated on a daily basis, it's too early to be looking at a new date right now, but as soon as we can confidently announce new plans, we will.
Our current plans are focusing on making sure our staff our safe and able to continue to work flexibly and our future plan will be to ensure when the time is right we can deliver a festival experience that continues to support the industry and the economic recovery of the entertainment sector."
This year's event was supposed to see performances from Les Amazones D'Afrique, Santrofi and Valerie Ekoume, and though nothing has been confirmed, it is suspected that they will continue with their slots as the festival postpones, dependant on availability.
Festival goers are encouraged to keep an eye on the festival's social media to receive the latest information on when the event will be going ahead.
Comments
comments