Steven Wilson was set to finally release his first album in almost three years but has had to put those plans on hold, Getintothis' Steven Doherty has all the necessary details.
Former Porcupine Tree vocalist Steven Wilson has announced that he has postponed the release of his long-awaited new album which was to be released this June.
What will be his sixth solo album, The Future Bites, co-produced by Wilson and David Kosten, whose previous work includes Bat For Lashes and Everything Everything, will now be released on January 29, 2021.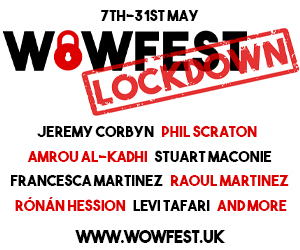 The two big shows that were also scheduled around the new record, which saw Wilson set to play Nottingham Arena on September 17 and London O2 two days later, are also now under threat.
The first track had already been released, the ten-minute long single Personal Shopper, but Wilson says any further new music is on hold until October.
He says, "The Future Bites is a high concept project, and therefore due to the pandemic, it's with a heavy heart that I reluctantly need to postpone its release until January next year."
Wilson's previous outing, 2017's To The Bone, was an unexpectedly massive triumph sales-wise, reaching the Top 3 in the UK Albums Chart, held off only by the joint behemoths of Elvis Presley and Ed Sheeran.
The Future Bites tracklisting:
1. Unself
2. Self
3. King Ghost
4. 12 Things I Forgot
5. Eminent Sleaze
6. Personal Shopper
7. Man Of The People
8. Follower
9. Anyone But Me
Comments
comments