A new multi-disc box set from The Fall is due next month and Getintothis' Will Neville previews a decades-spanning collection. 
Legendary post-punk band The Fall are being remembered with a new eleven-disc box set of previously unreleased live recordings.
Apart from The Grateful Dead, who are in the Guinness Book of World Records with 167 live albums, The Fall must surely be one of the most widely-documented live acts of all time with well over 50 live albums issued to date, to go along with the staggering 32 studio albums they released over their career.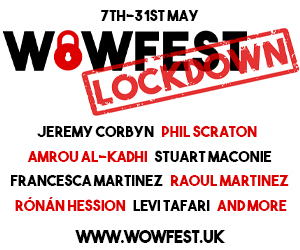 Box Of Ten #2 is to be issued on the band's own label, Cog Sinister, on April 17 as a limited edition of just 500 copies and will actually feature 11 discs, with one being a 'bonus' extra show, recorded at Cork in 2012. This extra disc will only be available as part of Box Of Ten #2 and will not be released separately.
It features live sets from 1984 all the way through to 2014, from locations including New York, Newcastle and Nantes, with the Leeds show in 2012 and Dublin from a year later the expected highlights.
One of the gigs featured, from Motherwell in October 1996, is likely to be a less than comfortable listen as a pre-show row had led to Brix Smith trying to hit Mark E. Smith with her guitar, leading to her absence from that night's performance. Her (second) departure from the band came soon thereafter.
This is a follow-up to 2018's Set Of Ten, another eleven-disc box set, which featured live recordings from 1980 until 2001.
The box set features shows from
Hanover (1984)
New York Tramps (1984)
Motherwell (1996)
Edinburgh (2001)
Manchester MOHU (2009)
Newcastle (2011)
Leeds (2012)
Cork (2012)
Nantes (2013)
Dublin (2013)
Nimes (2014)
Comments
comments