Wooden Shjips' Ripley Johnson returns with Rose City Band, Getintothis' Cai Thomas on psychedelic summer-time tunes to escape our lockdown blues.
Rose City Band, the new project by Ripley Johnson have revealed new psychedelic-suburbia single, Only Lonely.
The track is the first fruits from their new album Summerlong – the latest by the Wooden Shjips and Moon Duo front man.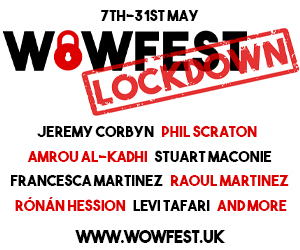 It's bright, fresh and airy, reminiscent of a summer we all long for, yet with a melancholic element that hides among the detail of the lyrics.
Invoking memories of days spent on sun-dosed lake sides, relaxed, however, somewhat thought-provoking.
Johnson explained: "There are times when you're feeling so down that you wish you were just plain lonely.
"I think there's a sense of resilience in it, though, a determination to roll with the punches and push on through.
"I wrote the music a while back and figured it would be an upbeat kind of tune. I guess I was just pretty down when I got around to writing the lyrics."
A cult-like figure, it is impossible not to discuss Ripley Johnson within the context of branching out and expanding his sound, with a vivid approach to writing, if it is not the sauntering melody of the vocal, it's the cosmic-graved guitar lines that drive the song-along.
As a band-leader for both Wooden Shjips and Moon Duo, Johnson has continuously charted new paths within his unique field.
Wooden Shjips, Lucid Dream, Mildlife: Invisible Wind Factory, Liverpool
Somehow keeping that radio-friendliness, that is so desirable. Sustaining both an originality and credibility, but being also pop-endorsed.
Soon to be followed by the release of their album Summerlong, expected on May 15.
Take a trip inside Rose City Band's world of long-warm nights and dream-like sequences, you will not regret it.
Comments
comments