Liverpool's Positive Vibration becomes the latest festival forced to reschedule its festivities due to the coronavirus pandemic, Getintothis' Kris Roberts has the newly announced dates. 
Baltic Triangle's Positive Vibration festival has is the latest in a string of festivals and events across the city that are continuing to be cancelled as the world faces the coronavirus pandemic.
In some good news, and giving us all something to look forward in this dark time, the iconic Reggae festival's organisers have announced that the festival will now take place in the Baltic Triangle on June 11-12, 2021.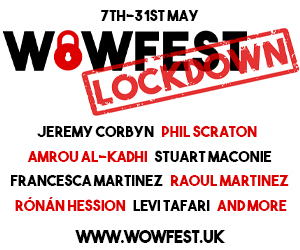 Since 2016, Positive Vibration has established itself as one of the most eclectic and immersive Reggae festivals in the country, having previously hosted Reggae superstars Lee 'Scratch' Perry and Misty In Roots. 
Organisers of the festival explained: "Like many other events and festivals, we've had to make the tough decision of postponing this year's festivities. We were really excited to be returning to the Baltic Triangle, Liverpool and couldn't wait to see all of your wonderful faces, but the health, safety and well-being of the audience, performers, staff, volunteers, and everyone else in the festival is paramount. 
"The festival will now take place on June 11 and 12 2021. We appreciate its a while off, but this date guarantees that we can work with the same venues, keep the same line-up and host an event of high quality and value for money."
Africa Oyé organisers announce the cancellation of 2020 festival
The line up of next year's festival includes Gentleman's Dub Club, Hollie Cook, The Twinkle Brothers and many more. All tickets already purchased are valid for next year's event.
Comments
comments