Sex Swing are doing their bit to keep us occupied with the release of a new single from their upcoming album, Type II, Getintothis' Peter Goodbody has the details.
To help you through these weird times, Rocket Recordings have revealed The Passover – a ferocious second single taken from Sex Swing's forthcoming album Type II – to be released on May 15.
Rocket's very own John O'Carroll worked with the band to create the video for the single.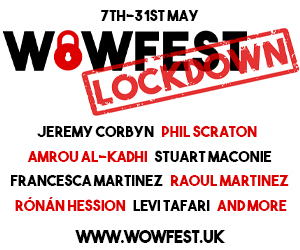 Since their foundation in 2014, this malevolent rogues gallery of luminaries of the UK underground have consistently proven to be capable of projecting vibrations that transcend and usurp any idea of the sum of their component parts.
Between them the individual band members have clocked up notable experience sparking tinnitus appearing in bands such as Mugstar, Bonnacons Of Doom, Earth, Dethscalator, Dead Neanderthals and now even IDLES.
If the shows do go ahead, then you will get the chance to be crushed under the might of Sex Swing's live experience at these following dates, which includes a very special Rocket show at The White Hotel in Manchester
May 30 – Corsica Studios, London
Jun 04 – The Hope & Ruin, Brighton
Jun 05 – White Hotel (Rocket Party), Manchester
Jun 06 – The Cluny, Newcastle
Jul 19 – Supersonic Festival, Birmingham
Wooden Shjips' Ripley Johnson reveals Rose City Band – listen to single Only Lonely
Type II can be preordered on CD and LP on Ltd 'Blue/Grey Splatter'. Or you can buy a special on 'Cream/Grey Swirl' and 'Frosted Clear' LPs from your local record shops.
You can also presave Type II on Spotify now and get Valentine's Day At The Gym added to your Spotify user library automatically, plus the full album will be added to your Spotify user library on May 15.
Comments
comments