Galaxians prepare to release new album Chemical Reaction and Getintothis' Banjo gets down with his bad self.
Leeds' own disco funk noise makers Galaxians release their second album, Chemical Reaction, on June 26.
The band have also shared a video for the album's title track – see below.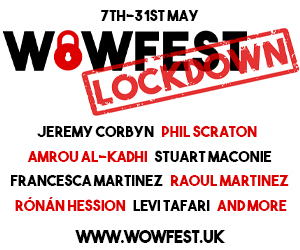 Galaxians' sound is the prefect mix of retro and futurism colliding on the dancefloor. Chemical Reaction is a sure fire disco smash aimed squarely at the feet.
Comprising of Matt Woodward (drums), Jed Skinner (synths) and Emma Mason (vocals), Galaxians sing about topics that are close to their hearts and their new album is all about their lead singer.
Emma has an impressive list of inspirational figures, including the likes of Grace Jones, Aretha Franklin, Diana Ross and Prince.
The band say "we just wanted to make a pop album with simple songs and let Emma shine and do her thing"
As an example, new song Heartbreaker champions female empowerment and personal freedom, with Emma telling us "It's particularly special to me as the lyrics personify female liberation, that we can dance to the rhythm of our own drum and become our own saviours.
I literally feel free when I listen to that track and I want others to feel the same."
Johnny Marr, Peter Hook, Maxine Peak and Manchester musicians unite for homelessness campaign
Elsewhere, classic disco themes like liberation, dancing, freedom and matters of the heart light occupy Emma's mind.
"But also things like working in a shitty job and living for the weekend," the band tell us, "themes of emancipation and day-to-day struggle are born of our working class roots, desire for social justice and the peccadilloes of life in the city as a musician."
This kind seeking escapism through the power of dance music is a classic theme that runs through disco and into House music and beyond. Galaxians tap into the concerns of people wanting an escape from their day to day lives, those who find it on the dance floors across the world.
And they do it with such style that dancing to their music is totally irresistible
Comments
comments