The Music Venue Trust has today launched a new national campaign to try to avoid the widespread closure of music venues, Getintothis' Lewis Ridley reports.
Music Venue Trust has this morning announced #saveourvenues, a new national campaign to save hundreds of grassroots music venues at imminent risk of being closed down, permanently, due to coronavirus.
Artists will be performing 'at home' gigs in support of their local venues, chosen from a list of venues currently in crisis which can be found at the campaign website.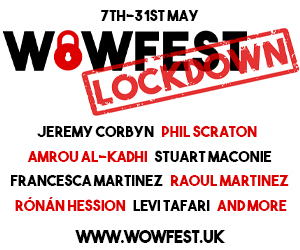 Each venue will have their own fundraising page with a target of the funds it needs to raise to stay afloat.
Once a target is reached any excess revenue will go to the central #saveourvenues fund to help the wider grassroots music venue community.
The trust said that currently 556 venues are at risk including The Sugarmill in Stoke-on-Trent. "We're extremely proud to be a grassroots music venue. These spaces are pipelines for talent and absolute lifelines for the communities they serve and the talents therein.
"We cannot allow them to be consigned to the past. UK music culture as we know it will simply not exist without these spaces, so it is vital to protect them" said Danni Brownsill, the venue's chief booker and promoter.
Getintothis LIVE: watch Liverpool music and culture debate chat show three times a week – full schedule, listings and guests
In Liverpool, grassroots venues Phase One and Kazimier Garden launched crowdfunding initiatives last month, facing the threat of closure due to coronavirus.
The much-loved Seel Street venues in the heart of Liverpool city centre have both been hit significantly by the outbreak and now their futures are in doubt.
How can music fans get involved?
The news comes after it was announced that the Liverpool City Region Music Board has made available funds for a Music Industry Support Fund.
A total of £400k has been made available by the Liverpool City Region Local Authority in order to provide immediate support to the city's music, film and TV industries.
The Music Industry Support Fund is said by Culture Liverpool to have been created: "to offer financial support to businesses within the Liverpool City Region Music sector who are at risk."
Comments
comments