The Merchants have dropped their debut single, Getintothis' Lewis Ridley enjoys Hostile and chats with the band.
The Merchants have today shared exclusively with Getintothis their debut single Hostile, a sharp tongued tearaway anthem has been a mainstay in their much revered live performances over the past year.
Spotted at Liverpool dates including the tribute event for The Zanzibar's late great Tony Butler, The Merchants worked away over the winter months in preparation for their debut release following their appearance at Getintothis' Deep Cuts.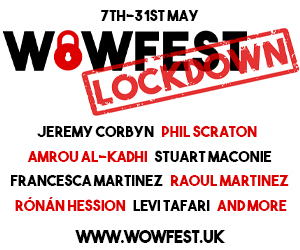 After publishing their demos in November 2019, time with James Grant at Olympic Hall Studios in London culminated in the production of Hostile.
A track that opens up as a ticking timebomb explodes into three minutes of high intensity swagger. It's over in a flash but leaves the listener in no doubt, The Merchants aren't here to do things by halves. It's full-blooded, full of hunger and an undeniable razor sharp edge.
As individuals, the band are no newcomers – vocalist Harry Bowness and bassist Joe Abraham have learned their craft as solo artists in years gone by while drummer Harry Strachan played with outift Cabezudos before joining The Merchants.
The Strokes: The New Abnormal reviewl – "if this is the end, they've finished in style"
The project came to be when Ernesto Sandoval arrived from Mexico, where he himself had crafted a decade making music there.
"Since Ernie showed us the main guitar riff he came up with, we knew this could become a big, energetic and bouncy tune, so we started working on it immediately" said Bowness.
"At some point we were worrying that so much "bounciness" could give the song an overly-happy sound, which wasn´t really what we were going for. We kept guitars and bass quite dry and raw to counter this and I focused on adding emotional and nostalgic weight to the lyrics as a way to add contradiction to the track."
"Lyrically, Hostile is inspired by the feelings and emotions happening when a relationship´s climax is suddenly brought down a downward spiral."
Hostile is released on tomorrow (Friday, 17 April), but you can stream the debut track from The Merchants exclusively below.
The Merchants: Hostile
Comments
comments