Tropical Fuck Storm and Amyl and the Sniffers team up to cover an Antipodean classic and Getintothis' Simon Kirk shares the details of this glorious Aussie assault.
Today Aussie proto-rock shredders Tropical Fuck Storm release their new 7″ single, Suburbiopia, via Joyful Noise Recordings.
The release marks the first new music from the Melbourne-based odyssey since last year's simply brilliant Braindrops.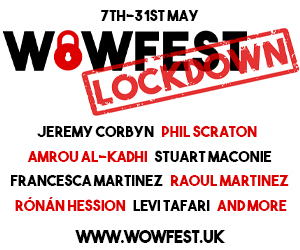 Braindrops followed Tropical Fuck Storm's stunning 2018 debut LP, A Laughing Death In Meatspace. Between the two albums, the band made their first Liverpool appearance, playing at Phase One in May last year.
Lead vocals on the track are provided by bassist, Fiona Kitschin, along with guest drums and synths by Surfbort's Sean Powell and the venerable Amy Taylor from good-time pop-punks, Amyl and the Sniffers.
The collaborations on Suburbopia don't stop there with good pal and Australian stalwart, Dan Kelly also joining the party.
Check out the video for for Suburbiopia below, which was created by the band and Oscar O'Shea.
Tropical Fuck Storm, Cable Ties: Jacaranda Phase One, Liverpool
The B-side to Suburbiopia is equally fascinating – a cover of Australian punk touchstones The Saints' This Perfect Day, which is debut collaboration from sNIFFsURFsTORM – TFS providing the backing for Amyl and The Sniffers' Amy Taylor to dispense the good oil. Sean Powell also features again on drums.
Listen to This Perfect Day below.
With the band's forthcoming tour dates postponed due to the Covid-19 pandemic, preparations have begun for the follow-up to Braindrops. Stay tuned for further details once they become available.
The Suburbiopia/This Perfect Day 7″ inch is available to purchase from today from the Joyful Noise website here.
Artwork below, which, as always, is worth the price alone.
Comments
comments