By The Sea release their first new material since 2014's Endless Days, Crystal Sky, Getintothis' Peter Guy on their much-anticipated return.
Good things come to those that wait.
And it's fair to say, By The Sea fans have waited some time for this – the first new material since 2014's second album Endless Days, Crystal Sky.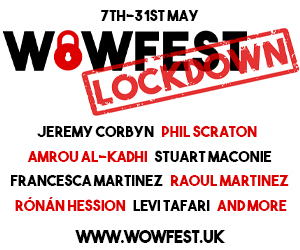 The Let Downs is the beautiful curve-ball offered up by Liam Power's collective ahead of the release of third album Heaven Knows Magnolia.
A wistful aside drenched in ghostly atmospherics and fairground mysteria, The Let Downs is an album track which Liam acknowledges is more of a teaser for the new record – and isn't necessarily indicative of what's to come.
Indeed, the title track Heaven Knows Magnolia has been shared in demo format for as long as three years, and is already a fan favourite in the live set up.
Unlike the 80s indebted Endless Days, Crystal Sky, third album Heaven Knows Magnolia promises to be more in keeping with that effervescent hazy pop of their much celebrated eponymous debut record.
Big Star: 'You Get What You Deserve' – an Introduction and 10 of their greatest tracks
Revitalised and refreshed after a break, By The Sea now includes Gintis' Carl Roberts on guitar joined by fellow new band member Chris Deakin on bass with original drummer Roy back behind the kit.
Mixed by long-time collaborator and best friend, Bill Ryder-Jones, Heaven Knows Magnolia was recorded at Yawn Studios in West Kirby and will be released later in 2020 with a collection of singles set to follow soon.
Chatting to Getintothis, Liam, said: "The theme for the album has kinda accidentally become about the afterlife I guess, ghosts and the places between.
"I've been listening to a lot of ethereal stuff and feel more content for it at the moment.
"The Let Downs was kinda intended to be somewhere between It's Not The End of the World by The Super Furry Animals and the Cocteau Twins – not sure if we've succeeded there!"
A rearranged tour will also follow – and judging by what Getintothis has heard thus far of Heaven Knows Magnolia fans new and old are in for something special.
Welcome back boys, it's good to see you sail again.
Comments
comments