A 30th anniversary gig celebrating The La's debut album will be held, Getintothis' Jamie Bowman on what could be something special.
It's creator famously described it as a "fuckin' mess", but now 30 years on from its release, The La's classic eponymous debut album will be celebrated with a special anniversary gig in the band's hometown.
Scheduled to take place at Jimmy's on Bold Street on October 3, 2020, the gig takes place almost three decades to the day The La's released their only studio album on Go! Discs back in 1990.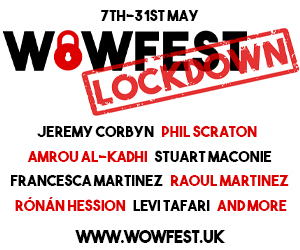 The event will feature two well-known figures of Liverpool's music scene in Edgar Jones and Barry Sutton – both of whom featured in the notoriously volatile line up of The La's who were originally formed by Mike Badger and Lee Mavers in 1983.
Sutton and Jones will be joined on the night by fellow Liverpudlians The Shipbuilders with a DJ set from Lost in Liverpool following the live music.
"Along with The La's a number of great albums turn 30 this year such as Some Friendly, Pills N Thrills & Bellyaches and Life," says organiser Adam Wignall.
"I'm part of Listen Up Music and we wanted to put events on to mark their releases. A number of La's fans from the fan page I run had talked about getting together for a while so it seemed like the perfect opportunity."
Sutton played with The La's between 1987 and 1989 and can be seen in the video for There She Goes while Jones played with Mavers in the early 1990s before going on to play with the likes of Paul Weller and Saint Etienne.
"We wanted either ex-members or bands inspired by The La's to play on the night," explains Wignall.
"I interviewed Edgar last year about his time with The La's and thought he'd be great to play the event.
"He was a massive fan of the band before playing with them. Again Barry played with the band for a time and regularly plays La's tracks as part of his solo shows.
"The Shipbuilders are a great new band from Liverpool with La's influence running through their songs. I thought a mixture of old and new would reflect the longevity of the band and album's influence."
The La's spent two years fruitlessly recording and re-recording their intended debut album, with a constantly changing band line-up, where only the core of Mavers and bassist John Power remained the same.
The frustration of not achieving the right sound and mood in his songs, as well as increasing friction with Go! Discs, who had spent a considerable sum of money on recording sessions for the album, began to forge Mavers' a legendary reputation for perfection with one apocryphal tale from the time being that he refused to use a vintage mixing desk because it did not have the original '60s dust on it.
The La's: 1987 Rarities album release and exhibition at The Florrie
Since its release however, and with no further original material from the band apart from a variety of BBC Sessions and demo collections, The La's debut has acquired a near-mythical status among music fans with MOJO calling it "the very first Britpop album" in a 2011 article.
"I think people still love the album because it's a seminal record with 12 great songs that stand up alongside anything else out there," says Wignall.
"The band wanted a different sound as we know but it's still a fantastic album that has stood the test of time with ease. I think people are also drawn to the record and the band 30 years on because there's that sense of what could have been.
"Had things gone differently we could have had any number of great songs and albums by The La's."
The La's Mike Badger talks Lee Mavers' ego and new book The Rhythm and the Tide
Some sporadic 2011 live outings were the last fans have seen of Mavers but there remains the ever-tantalising prospect that the 57-year-old might yet return to reclaim his crown.
"I'm not sure if Lee is aware of the event," added Wignall.
"But if he is, I just hope he knows that it's being held as a nod to his and the band's importance in many of our lives and the genius of those songs."
Happy Daze and Listen Up present 'Celebrating The La's 30th Anniversary' at Jimmy's, Bold Street, Liverpool on October 3, 2020.
Pictures from The La's exhibition at The Florrie held in Liverpool in 2017:
Comments
comments