The lockdown may be over but the Getintothis LIVE guest-list just gets more stellar every week, Getintothis' Steven Doherty reveals the schedule.
Now more than ever we need a distraction from spending the next weeks holding our collective breaths and crossing our fingers and just hoping that gigs (remember them?) could be inching their way back on to the horizon.
But until that glorious day arrives, we bring you our very own unmissable Getintothis LIVE, our thrice a week, must-watch delve into all of the musical topics of the day.
It's a mixture of special big name guests, interesting folk from all things musical plus a range of our very own Getintothis contributors.
The master of ceremonies, the host with the most, is our very own Roy Bayfield, who will be in charge of proceedings at 8pm on Saturday, Monday and Wednesday, and as usual Roy will be accompanied by Getintothis' big boss man Peter Guy.
Saturday the 27th begins the week with a quartet of musicians with very different backgrounds.
Francisco Carrasco is an international singer-songwriter, storyteller and cultural activist.
He's the founder and Creative Director of LUMA Creations, the leading Latin-American cultural organisation in the North-West.
Esco Williams is a MOBO Award winner and arranger/musical director for fellow Liverpool artists MiC LOWRY, who have played with the likes of Justin Bieber.
He's been a long-standing Getintothis favourite, ever since being nominated for our very first GIT Award back in 2012.
Lindsay Munroe  is a songwriter and musician from Manchester, who's also been featured previously on these very pages, including April's Unknown Pleasures and Singles Club.
Natalie Sharp AKA LONE Taxidermist is an otherworldly performance artist who blends the brutally beautiful with the feverishly filthy.
Think Diamanda Galas wrestling with Gazelle Twin.
Monday night sees guests from two must-hear bands, a must-hear rapper and a festival bigwig.
Nadia Rose is a wordsmith musician from Croydon and a cousin of Stormzy, who has been releasing music since 2017, and has just released her new track Too Bad.
Neal Thompson is part of the FOCUS Wales festival core team.
Neal deals primarily with the conference side of the programme, of which Getintothis' will be delegates of at the 2021 event.
Ole Djupvik is drummer with the glorious Norwegian band Pom Poko, who are signed to Bella Union and are responsible for one of 2019's most fun and uplifting records in the shape of their debut album Birthday.
Oisin Leahy Furlong is a member of Thumper, who we first featured quite a while ago now, and who have been playing to busy rooms all over Europe.
Their singles have been garnering them plenty of airplay and they are currently working on their debut long-player.
The last Getintothis Live of the week on Wednesday sees us going out in style, with some big North-West music names.
Graham Massey, Manchester producer, musician, remixer and founding member of undisputed dance legends 808 State joins us.
New album releases this week: Nadine Shah, HAIM, Khruangbin, Jessie Ware and more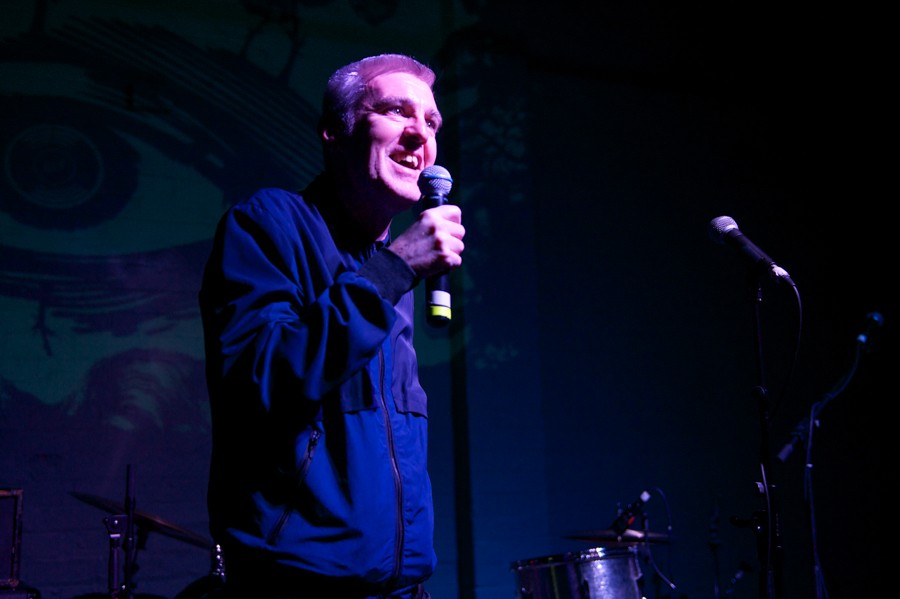 We also have Kevin McManus, UNESCO City of Music boss for Liverpool.
He's been involved with Sound City, The British Music Experience and through his work at Liverpool Vision and Liverpool ACME amongst others, pretty much anything good Liverpool has to offer culturally.
He was also a writer for NME and various other music mags back in the 80's before going on to help support our very own GIT Award.
Getintothis LIVE special guest listings – all shows at 8pm

Saturday June 27: Esco Williams, Natalie Sharp, Lindsay Munroe, Francisco Carrasco, Peter Guy and Roy Bayfield

Monday June 29: Nadia Rose, Ole Djupvik, Neal Thompson, Oisin Leahy Furlong, Peter Guy and Roy Bayfield

Wednesday July 1: Kevin McManus, Peter Guy and Roy Bayfield
◾We're encouraging readers to get in touch, leave comments on the Facebook live stream to ask our guests, and in future we'd like to invite readers, musicians and music lovers on to Getintothis LIVE to join the debate.
◾Getintothis LIVE is streamed on Facebook, like our page to be keep up to date and watch here.
[paypal-donation]
Comments
comments