Two days out the loop and one of Getintothis' favourite bands split up without us even noticing, here's a belated cheerio to 12 years of revelatory music.

So it was announced on Friday that Oceansize were calling time after busting our ears with 12 years of superlative spacerock.
Regular readers of Getintothis will know this has hit us hard. Not only is their debut album, Effloresce, firmly lodged in our top 10 best ever list, but their subsequent three records offered such dazzling consistency that it's criminal they never truly broke through into mainstream consciousness.
Add into the mix a live show which was as dangerously thrilling as it was a technical masterclass, a maverick spirit and devilish sense of humour (see track titles such as Commemorative 9/11 T-Shirt or the Chris Morris nod Massive Bereavement) and a band that clearly never took its fanbase for granted giving away special packages, nifty covers (see their classic take on The Snowman's Walking In The Air – a Christmas download single in 2007), fine artistic attention to detail and playing each of their three albums back to back at their spiritual home, Manchester's Roadhouse, in 2008 and you've the making of a very special band indeed.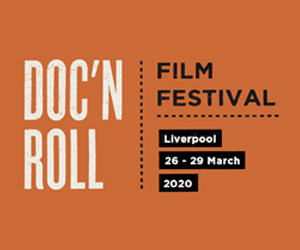 Now they've decided to go their separate ways.
Anyways, a brief statement posted on their facebook and twitter pages read: 'We regret to inform you that Oceansize has split up. An explanation for this occurrence is neither forthcoming or indeed necessary…
All that remains is to say THANK YOU for being there for us. It's been a very eventful and life-affirming 12 years. We'll miss you. There will be more music from each of us as soon as possible.'
Indeed it seems new music is forthcoming in numerous guises in the form of British Theatre, a new project consisting of Oceansize vocalist and guitarist Mike Vennart and guitarist Richard 'Gambler' Ingram, Mild Eyes from keyboardist/bassist Steven Hodson and Hhaitch another solo off-shoot by Vennart.
Then of course there's Kong, the brutal prog-hardcore band already consisting of ex T'Size members drummer Mark Heron and Hodson.
In the meantime, here's a collection of live reviews Getintothis has compiled during the last few years and below some music.
It's fair to say they'll be missed round these quarters very much indeed.
Oceansize at O2 Academy, 2010.
Oceansize at Manchester Roadhouse 2009.
Oceansize at Carling Academy 2008.
Comments
comments