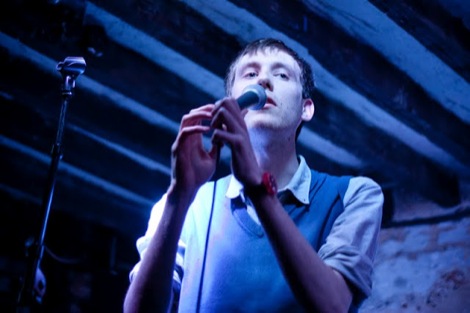 The Spring Offensive show flashes of potential but it's when they step out their comfortzone they truly shine. Getintothis' Andy Minnis on an action-packed night in Liverpool.

Spring Offensive arrived in Liverpool with a quiet, yet distinct buzz about them.
Armed with dark, brooding guitar numbers plus lighter, rhythm-heavy tracks, they echo much-underrated folkies Stornoway.
Early cute touches fade into MoR territory before they leave the comfort-zone of the stage and gather in the middle of the audience to perform several tracks a capella.
This move turned what was becoming perhaps a predictable performance into something really disarming and captivating.
Leaving behind amplification and effects showcased the lyrical nuance and vocal skills of the group, perfectly balanced with acoustic guitar and percussion accompaniments.
After a short period, the band returned to the stage where they finished their set but we leave wishing that their unplugged interlude had continued and formed the whole of their set.
As one friend notes, it separated them from just another band and made everyone take notice. Spring Offensive play Liverpool Sound City next week and we hope they leave their amps at home.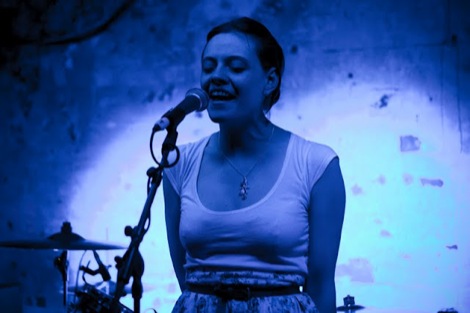 Deafen the Creatures live at the Shipping Forecast.
Earlier, at this intriguing Lazy Genius showcase, we caught the tail end of Deafen the Creatures, who mix layered breakbeat loops with delicious vocals. Judging by tonight's snippet we'd hope to catch a full outing of this Merseyside quartet in the near future.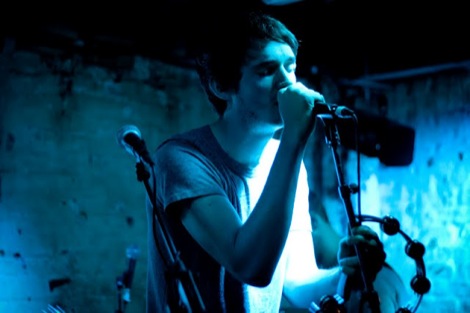 Silent Devices
Leicester band Silent Devices throw out a cascade of swelling drones, riffs and chord progressions that initially reached epic, engulfing proportions.
After several tracks though, they quickly became too restrained as the soundscapes were only occasionally punctuated with deep bass chords or staccato drum sequences, constrained by their sparsity.
They redeemed themselves with closer and current single Una, which regained their dynamic edge.


All We Are
Much fancied, main support All We Are held the attention of the sparse crowd, working through a varied but engaging set with both tender and dynamic moments.
The only blip arrived in the form of a dubious cover of Chris Isaak's Wicked Game, however, their folky, drum and handclap-heavy sound enchanted for the most part – recalling the likes of Bat for Lashes or the call and response vocals of the XX.
Pictures by Marie Hazelwood.
Comments
comments