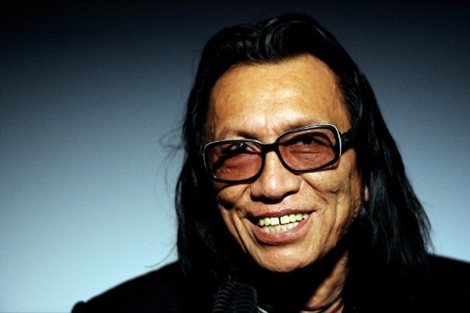 Sixto Rodriguez makes an ultra rare appearance at Liverpool's Philharmonic Hall on Thursday, ahead of this special evening Mellowtone's David McTague offers a personal insight into one of contemporary music's modern enigmas.

I'm unsure as to quite how I missed Rodriguez until such a late year of my life.
It was the 28th one to be precise. When I was eventually introduced to his music it hit me, as the old adage goes, like a brick wall.
However, this was a glorious head-on collision in full technicolor, the sort of wall I would like to come crashing into a little more often.
While compiling a soundtrack for an exhibition at the RedHouse Originals Gallery, we approached Joe Fearon from Deltasonic Records to help us put some tracks together.
When they arrived ahead of the show, I pressed play and heard Sugarman for the first time.
The joy of discovering a new sound is surely one of life's greatest pleasures, but this event was clearly was something different.
The feeling harked back to my youth, reminiscent of unearthing music at a more pure and perhaps innocent time.
This instant visceral connection took me back to the first time I heard a Nick Drake record, or perhaps The Small Faces, The Stone Roses, Massive Attack or even The Beatles…

I'm unsure as to why, but somehow you instinctively know that what your ears are absorbing is very special.
Feeling something, recognising its beauty and its immediacy, and basking in those rays of aural sunshine. You might be miles away but it feels like home.
I must admit I may be a little biased. I find the late 1960s and early 1970s a fascinating era in general and love the music that sound tracked the time.
From psychedelic wig-out extravaganzas to the more wistful and melancholic moments, it is probably no surprise that I was an instant Rodriguez disciple.
The Cold Fact album encapsulates all that is great about that time, effortlessly swaying between country blues, folk and that raw electric blues sound, with each song feeling like solid gold.
But somehow Rodriguez and I had not yet been acquainted.

Almost unbelievably, Rodriguez himself didn't know that his album was a smash hit in South Africa.
A stone cold classic, esteemed in the league of such luminaries as The Doors and Love, and more significantly, providing the soundtrack to the Anti-Apartheid Movement of the 1970s.
There is no need for me to go further as there is now a film – Searching for Sugarman – telling the Rodriguez story to a new audience of admirers and future aficionados. I haven't seen it yet, something that needs to be rectified very soon.
So, what next? Well, to my delight, those cats at Harvest Sun have only gone and booked the man to play Liverpool's Philharmonic Hall.
In a day when one hears so much about "lost classics", an oft-touted and oft-misrepresented tag, I genuinely feel that Cold Fact is worthy of such a title.
Read into that what you will but I urge you to at least try it, you might just like it. And if you do, those tickets for this once in a lifetime show are on sale now for a mere £20.
Don't hang around, you might not get another chance.

Getintothis chats to Liverpool's sonic reapers Harvest Sun.
Getintothis chats to Mellowtone's David McTague.
Comments
comments