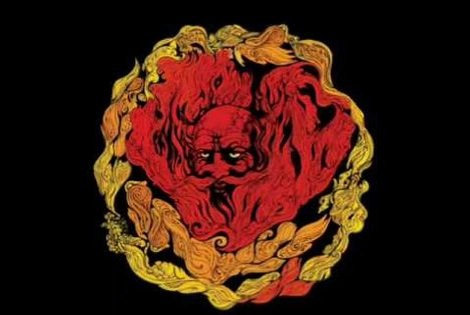 Portland's Grails to return with lazer-etched Black Tar Prophecies epics.

Grails are pretty much an ever-present on our jukebox. From 2007's breakthrough Burning Off Impurities to 2011's monumental Deep Politics, they've set a marker in the sand for irresistible cavernous grooves.
October 1, sees the Portland outfit revisit their Black Tar Prophecies experiments which have been scattered via scarce limited edition releases since 2006. Black Tar Prophecies Vol's 4, 5 & 6 collects the last three volumes, and a split LP with Finish psych-rock phenoms, Pharaoh Overlord.
Exclusive to this collection is Volume 6, three unreleased epics that run the gamut from found-sound collage to moody, piano-driven soundtracks to obscure erotic horror films that never existed (but should have).
The deluxe gatefold 2xLP vinyl features four mind-blowing laser etchings – one on each side of the record, beginning where the grooves of the music end. Expect greatness.


Further reading on Getintothis
Grails feature in Getintothis' top albums of 2011.
Grails feature in Getintothis' top albums of 2008.
Getintothis on Grails: Take Refuge In Clean Living.
Grails feature in Getintothis' top albums of 2007.
Comments
comments