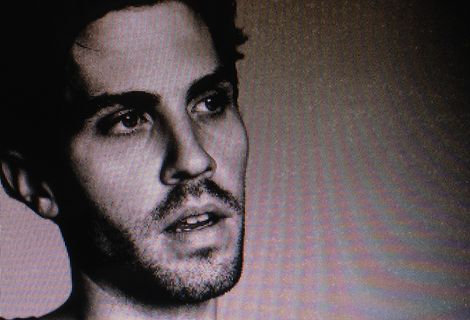 Singles Club finds Getintothis' Liam Fay ponder the difference between a lick and a riff, dispense with facts on Iceland and summon the spirit of Kenneth Williams.

Lo Fang: #88 – Single of the Week
This is Lo Fang's debut single. Yep, your ears do not deceive you this is his first release. And what a beautiful one it is too.
The variety of sounds on offer do not trip over one another and make this track too busy but rather compliment each other and creates something which enthrals from beginning to end. Press play and stare intently into the milky white disc.

Kid Karate: Two Times
I've mentioned my penchant for playing music with attitude bone crushingly loud on the bus and snarling people with curled lip and piercing gaze. This effort from Dublin rockers Kid Karate is perfect for such anti-social behaviour.
The riff (or is it a lick? I'm never too sure) is properly tasty and demands that you play this track over and over again or at least that you go and witness it live.

Elephant: Shapeshifter
Music to fall in love to and with. It's sweet and will make you sway with joy. A song hasn't been able to change my mood so abruptly for a while. Though I'm not sure if I like this. I quite prefer to be a bit mardy; only fools are happy.

Jesu: Homesick
This is more like it. Murky, a bit like looking through soup. Except it's a song not an ocular sensation. There's a bit of North Face in there too. Scouser.

Múm: Candlestick
Múm hail from Iceland which gives me the perfect opportunity to hit you with some exciting facts about the North Atlantic island.
There is no letter c in the Icelandic alphabet and there are no trees on Iceland. The icing on the cake is that both of these facts rhyme. Now for something about the single: the video resembles a game of knock-a-door dash that's gone a touch too far.

The Stepkids: Moving Pictures
Damn cool, quite frankly. This is best listened to with a disinterested look on your face that is hidden behind an ostentatious pair of sunglasses.

La Femme: Packshot
A foreign language song can have a disorientating affect, with a propensity to mesmerise (primarily the Icelandic language).
This achieves neither and instead just irritates along with its hall of mirrors/cartoon ghost train guitar. Now don't get me wrong, I love the French language but the snappy delivery just serves to make me angry.

Bipolar Sunshine: Love More Worry Less
He was a beast at Sound City and he's coming back to Liverpool on Saturday November 2 at the East Village Arts Club.
Love More Worry Less builds and swells in size as its time elapses. The vocal style compliments the lyrics and neither are overwhelmed by the electronic beats which set this single off just right. Make sure you catch him.

Bass Drum of Death: Bad Reputation
This is a sexy, dirty, gritty little number. There's even a glimpse of stocking in the video (ooh matron!). A touch pick up and throw away perhaps but it's a good 'un nonetheless.

The Holydrug Couple: It's Dawning
Here's something for those of you who attended last weekend's Liverpool Psych Fest, which I assume is everyone worth a damn.
Dreamy psych-pop loveliness (I feel I've been writing that every week for a while now). Warning, watching this video may render you useless for the rest of the day.
I fell into some sort of psychedelic coma at work and nearly got the sack and a mouse inserted into my person (NB: I work in an office not a pet shop).

Comments
comments