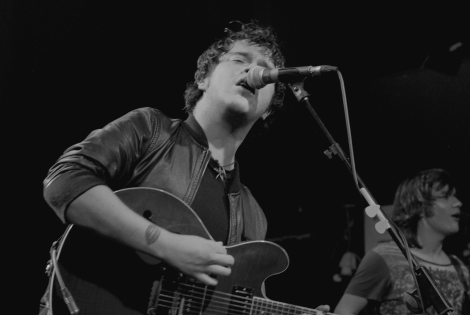 The View rode into Liverpool looking to re-ignite that old spark, Getintothis' Dru Ryder found a little give and take involved.

For those of you thinking, "The View? I'm sure I've heard of them", think Same Jeans and the catchy hook line will transport you back six years to a time of Razorlight's In The Morning and when the Kooks ruled the indie scene.
Trying to push back in to the minds of the masses, with three albums worth of low-key sales, The View are back on their Seven Year Setlist tour.
Specialising in simple rhymes with a taste of working class grit, the Scot-rock band are far away from the profound or awe inspiring but in a mass of shouting and frantic bursts of music is a gem.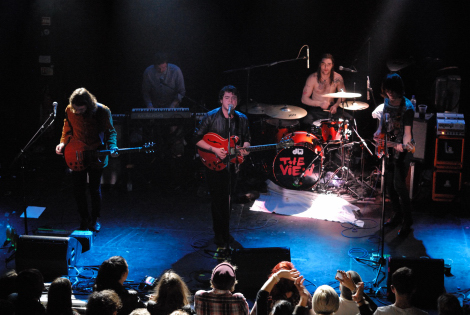 The View at East Village Arts Club, Liverpool
Tacky Tattoo, from the album Cheeky For a Reason, gives front man Luke a chance to sing in a soulful voice absent from the songs that gave them their flourish of success.
Cheeky For a Reason is less of a wall of noise than Which Bitch? and Bread and Circuses and should really have been the bands second album, taking what we loved from the first album and pushing it to a more experimental place.
But unfortunately the two albums before saw The View slip off the radar and scraping back now is going to be a challenge for a generation who have simply moved on. Playing many of their Hats Off To The Busker Men hits, the boys seem stuck in the same year, leaving them frankly outdated.
After an hour of bouncing and lyrics of teenage rebellion, the music becomes stale, showing how far behind they are to the indie dominants of today.
Saying this, the boys did put on a fine show. Taking time to chat to the crowd in their almost incomprehensible thick Scottish accents, the boys looked grateful that their fans were still here six years later.
Erupting in to fits of moshing the crowd of boys revelled in the Scot-rock, jumping on shoulders of friends and drunkenly falling over every 30 seconds. The rest of the room was sparse, with a few head nodding spectators dispersed around, a clear sign that The View have been left behind on the music scene.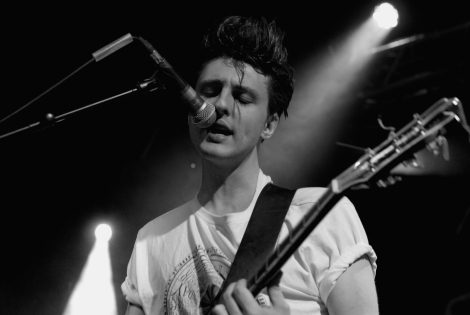 The Velveteen Saints at East Village Arts Club, Liverpool
Support came from the live force of The Velveteen Saints.
Dressed like a Scottish Johnny Rotten, clad in tartan trousers and a vest, the punk rock band brought songs stuffed with attitude to a near empty room.
Not fazed by the bareness, they gave a roaring performance, packing punches with catchy choruses.
Rock and Roll is Dead reminds us of a modern day Clash; fast and loud but melodic.
The boys have already been compared to the Ramones, with comparisons like this maybe we've found the new saviours of classic rock and roll.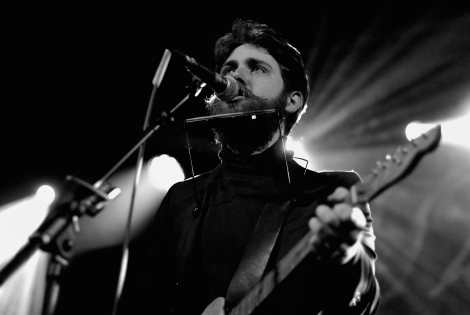 The Hummingbirds at East Village Arts Club, Liverpool
With expected support The Rainband pulling out due to not being allowed on before The Velveteen Saints, Liverpool lads The Hummingbirds stepped in to save the day and we were oh so glad they did.
Giving a different folky vibe to the night, they made us feel right at home with their Merseybeat sound.
Looking like a more suave version of Mumford & Sons, the boys covered The Beatles with powerful vocals from Jamie Davies and Michael Kountis.
On the brink of major success, The Hummingbirds are proving that Liverpool is still inspiring talented musicians, with songs such as Bankrupt Blues and Back In Liverpool.
2014 will be an exciting year for the band to showcase more of their retro music.
Pictures by Getintothis' Gaz Jones.
Further reading on Getintothis:
Comments
comments