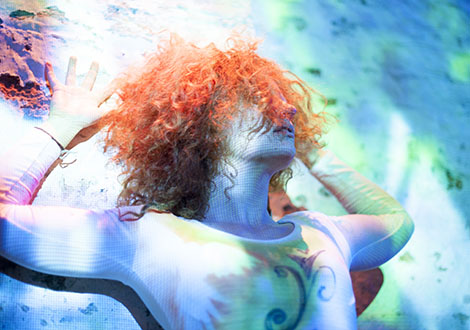 A collision of live music and dynamic painting orchestrated by Liverpool arts collective set in the Baltic Triangle,Getintothis' Imelda Plump finds this zesty performance rather appealing.

All the souls gathered together within the cosy, slightly down-at-heel surroundings of 24 Kitchen Street late last month, witnessed a collision of music and art that might, in some other time and place, have been called 'a happening'.
This Baltic Triangle event, delivered and led by LIPA performing arts student Frankie Panchoo, merged dance, drawing and music to enthralling success.
Liverpool band Early Music provided the soundtrack to proceedings, taking elements of Krautrock and Americana and blending them with cinematic guitar-blurs and songscapes.
The arrayed life models, wearing white leotards and balaclavas to protect from the dropping temperatures, were positioned and then painted, repositioned and painted again, by the prowling lead artists, seemingly in response to the arcing music.
After a well-received set from Early Music, the drums and guitars were packed away to be replaced by the synths and drum machines of electro-duo Adronite.
The slick pop tunes brought a cool neon glow to the remainder of the performance as cameras flashed and video effects were projected against the cold brick walls.
Audience members had the option of paying to just watch and enjoy the performances or get involved by sitting down and drawing the models.
After some 90 minutes of posing and performing, the models removed their masks and took their bows, before the audience were invited to join them on the dance floor as DJ sets from Mark Tea and Sneakbeats kicked on into the smaller hours.
A successful Baltic event then, we certainly look forward to future INKbeat nights with zesty interest.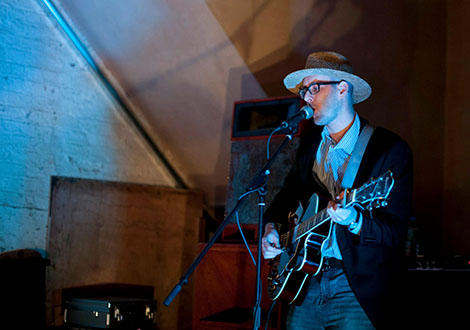 Early Music live at Inkbeats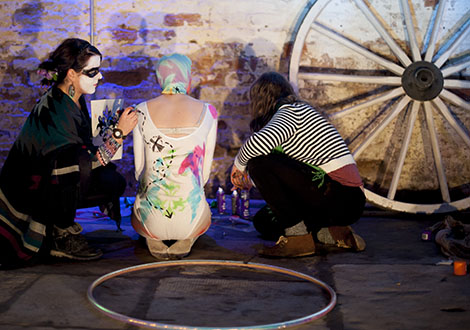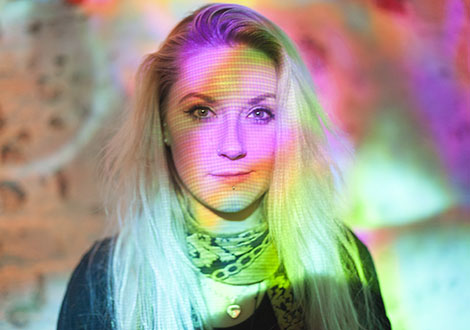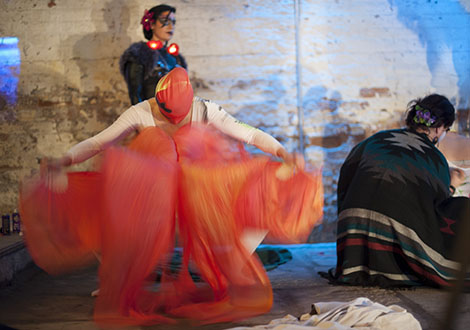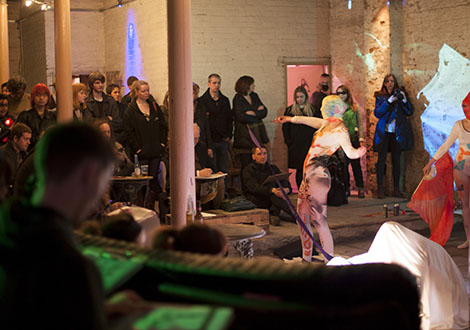 Pictures by Getintothis' Amini Bihi
Further reading on Getintothis:
LIPA's 2ube Extra: The lowdown on LIPA's end of year review
The Destroyers to headline Threshold Festival's opening night
Early Music: Telefunken
Comments
comments