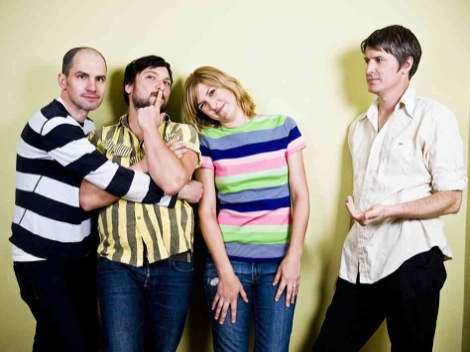 Pavement's head honcho Stephen Malkmus readies summer jam in Liverpool, Getintothis' Patrick Clarke makes a date.

Stephen Malkmus, ringleader of 90s lo-fi legends Pavement is to bring his fresh foursome The Jicks to Liverpool's the Kazimier on Saturday August 30.
Though Pavement's dalliances with the mainstream were rarely more than the occasional scuff, Malkmus is considered by many to hold his own alongside the likes of Thurston Moore when throwing a backwards glance to songwriters of the era, an endowment the 47 year-old has taken with him across a five-record career with The Jicks.
"Stephen does not write songs for Pavement anymore, or songs in the Pavement mindset," said his old drummer Bob Nastanovich at the end of their brief 2010 reunion, and things have indeed taken a turn for the accessible post-Pavement, not least on this year's Wig Out at Jagbags.
Wig Out… is a record that sees Malkmus' trademark of melodic twists and turns as present as ever, though under a veil of the more traditionally-rooted textures that the Jicks have been exploring in recent outings. The result is far from pedestrian, the latest addition to a mountain of proof of the singer's worthiness of his reputation.
Stephen Malkmus is that finest of cult figures in modern rock, effortlessly cool in his retro charm, yet unflinching when it comes to progression. Should this equanimity in his role translate to a live setting, The Kazimier this August is looking like the place to be.

Further reading on Getintothis
Liverpool Sound City 2014: Review round up and top 10 bands of the festival.
Liverpool Sound City 2014: Picture gallery from all three days of the festival.
Liverpool Sound City 2014 – all the bands reviewed from the three days.
Getintothis on The Label Recordings: Hooton Tennis Club and The Inkhearts.
Cyclist.
Moats.
Elephantom.
Nelson.
The new breed of tomorrow's LIPA artists.
Comments
comments