Rallying against anything and anyone, Getintothis' Peter Guy reflects on one of the UK's most exhilarating live acts.
The build up was hardly ideal. Four train-wreck evenings on the ale accompanied by three hours sleep each night with work in between and a Friday double-murder story potentially preventing our trip to Manchester from happening. After clocking off we had to leg it across town for a last minute birthday present, stock up on milk and bacon for the weekend, fanny about with Merseyrail (ignoring the Methadone crank intent on winding up the other passengers), wallop a bowl of half cooked pasta before finally landing at the Academy. Just on time. We were so bereft of energy it called to mind the moments of seeing our diabetic dad just as a hypoglycemic attack were about to kick in. Or watching Henry Hill in the frenetic finale of Goodfellas – only our predicament didn't involve dropping off cocaine and disposing of guns while worrying about a dickhead stirring bolognese sauce as a FEDS helicopter circled over head. It did, however, feel equally as stressful.
What we needed was a shot in the arm. Something to slap us about the chops and make us take notice. An aural sledgehammer. In Sleaford Mods, we got it. The Yin and Yang gang of Jason Williamson and Andrew Fearn don't mess about. There's is a blunt sonic chib to the belly with a vocal verbosity rarely, if ever, witnessed in these most anodyne of times. And the 55 minutes they're on stage is breathless. Pulverising. The set up is as basic, coarse and feral as it is incisive, smart and savvy; a battered synth groove aligned to a machine-gun of lyrical fire-power. Fearn providing the former, Williamson the latter.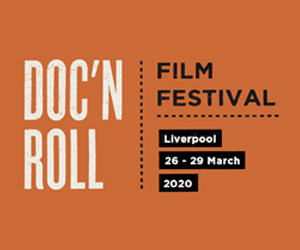 And boy, does Williamson deliver. If anger truly is an energy, Williamson is nuclear. Standing side on to the stage, he's a a sweat-drenched raging bull, spitting grease-stained street poetry seemingly pranged out of his mind while relentlessly slapping the back of his skull. From time to time, he adopts a jerking strut to face the audience, grin deliriously and take big slugs of water before letting forth another tidal-wave of gutter angst. Sometimes he just looks like he's about to have a heart attack. To his right, Fearn begins each track by simply pressing a button, taking a sip of his ale and bobbing up and down on the spot, grinning like an addled lunatic on day release.
The effect is hypnotic, compulsive and surrounded by dozens of wasted fans, verging on dangerous. But you're under no illusion that the duo thrive on this kind of atmosphere, they're here to whip up a frenzy and inject some social unrest. No one else in England is doing this. And everyone is a target. From the 'St. George's flag twat,' to Keith Richards to the job centre wazzock to the 'angry underclass who got nothin'' and Chumbawamba – who 'weren't political, just crap.'
The words of course are endlessly quotable (our pick is the insult, 'you fucking tit rifle') and it'd be a futile exercise reeling them all off (just listen to latest LP, Divide and Exit here) but they'd be nothing were Fearns' beats and low-slung bass riffs not infectious; Liveable Shit a case in point, sounding like the Batman soundtrack powered by a junkyard jazz band.
But what separates this from being some kind of misanthropic wank off is Williamson's biting humour and a subtle everyman positioning that enables the listener to align themselves with his disgust and scorn. Like the central characters in Irvine Welsh's fiction, no matter what depths of depravity they sink to, no matter how putrid the filth they ingest you find yourself not only rooting for them but somehow embodying their very spirit. Williamson's bile is our bile. Williamson's wrath is our wrath. Williamson's hate is our hate. On McFlurry, when he spits 'I got a BRIT Award, I got a BRIT Award, I got a fucking BRIT Award,' you can taste his contempt for not just the music industry but society as a whole; Jason Williamson ain't getting a BRIT Award, Andrew Fearn ain't getting a BRIT Award, Sleaford Mods aren't getting a BRIT Award – and you, sat right there reading, certainly ain't getting a BRIT Award. And those in attendance know it as his words are spat right back at him from the hoards of bodies going ape-shit down the front.
There's a togetherness and unity rallying against a kingdom which is anything but united. And in Sleaford Mods, no band right now is making the mundanity of modern life's muck seem so fucking thrilling.
Earlier, there was another kind of filth taking to the Academy's stage. Five henchmen; four armed with battered looking basses and another straddling a drumkit – and they all resemble the remnants of the Texas Chainsaw Massacre's last supper scene. Except they're wearing pink sparkly jumpsuits, leather pants and a deerstalker.
This is Evil Blizzard. Like a Games Workshop shop assistant's wet dream they're five monsters making a complete racket with every intention of assaulting you in the most obscene manner you care to imagine. But before you dismiss this as mere pantomime, you'd be very much mistaken. For if this was simply a case of WWF stage antics masquerading as musicianship the joke would fall flat pretty quickly. Instead, there's a barrage of bludgeoning tunes; think a twisted PIL with the rhythmic funk of Ege Bamyasi powered by an oil tanker full of gack.
It's thick, sludgy but makes the feet move and the head bob but all the while you can't avoid the bald, rubber-faced deadened eyes glaring out in your direction. Skinny baldie monster #1 makes terrific use of his bass ringing out some thrilling motifs akin to a lead guitar while pot-bellied baldie monster #2 marries Goblin-prog keyboards to his headless pink bass growls and heavily effected siren squalls. All the while clown-faced child-killer monster #3 stalks the lips of the stage hurling his mane of tussled locks back and forth over his slimy leathers. Giant boiler-suited monster #4 simply locks into a tight, metallic battering ram, of nothing, but bass. JUST BASS.
Just when you think you've seen it all, they wheel out two more members, 'The Welder' (aka The Membranes' John Robb) – on bass of course and pig-headed, meat-cleaver wielding monster #6. Pandemonium ensues with pot-bellied baldie monster #2 utilising a theremin in the shape of a baby's head before hurtling into the crowd and handing his bass to any audience member he pleases while a thunderous low-end rumble shakes the Academy to bits. They exit to screams, hoots and howls – presumably just the way they like it.
Pictures by Getintothis' Peter 'dubnobasswithmyheadman' Guy
Comments
comments