Grab your Hawaiian shirt and surf board, as Getintothis' Christopher Hughes rides the west-coast sound waves of Beach Skulls. 
It seems like only yesterday we were basking in the glorious sunlight of a now-typical Merseyside Indian summer. The Albert Dock was full of tourists and Merseysider's alike, Sefton Park was crammed full with a mix of shorts-and-nothing-else forty-something fellas and low-topped girls who had miraculously gained a full orange tan before the sun had even crept from behind its clouds. And the beaches from Crosby right up to Southport were hidden beneath a lobster-pink wave of skin. Fair enough, we understand you might not be missing the lobster-pink skin, but those long summer days? Doesn't everybody wish they could bottle those feelings? Better still, what if somebody recorded the elusive sound of summer?
Step forward Beach Skulls, and their latest surf-psych release Dreamin' Blue.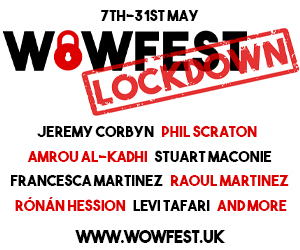 In this track, the duo have managed to capture the blissfully lazy vibes of the fifties West Coast, conjuring the California sound with their own distinctly modern melodic edge. Hailing from Widnes, this is the kind of sound about as far removed from the area as possible. But singer/guitarist Ry Vieira plays with the kind of wet but clearly defined guitar tone that draws comparisons to Link Wray and The King of Surf himself, Dick Dale. Where Dreamin' Blue differs from the works of these staccato-virtuosos comes through its dreamily echoing reverb and vocals not stereotypically associated with this genre. Lyrically, the track takes us back to a time of romance and innocence, when early doo-woppers would pine for the girl out of reach or ask her for a ride in their car. Vieira contradicts his lyrics and the bright tone of the music as he croons 'Let me light your fire/ let me be your guy/ Should I say your name and catch your eye?' with a hauntingly ethereal echo more closely associated to the likes of Doolittle-era Pixies than The Beach Boys. J John De Kush provides percussion and gentle harmonies that lift the track to a higher yet ghostly space, and it all shimmers and swirls on a hazy horizon of surf-pop.
The B-side, Night Drive, adopts a much slower and minimalistic sound with off-beat guitar rhythm and a sleepy laziness reminiscent of Tame Impala. Sadder in a more nostalgic way than its A-side, the track nonetheless delivers a subtly pleasing dose of swimming dreaminess.
With an accompanying video, Dreamin' Blue is released through local label Eighties Records on Friday October 10. The boys play at Constellations outdoor bar on Saturday November 1 as part of Liverpool Music Week, and have encouraged everyone to dig out their long-lost Hawaiian shirts.
Since Liverpool International Festival of Psychedelia headliners Allah-Las were such a huge hit with the crowds as recently as last month, it's apparent that there is a rising popularity in the kind of solar-sound Beach Skulls have absorbed and made their own. Perhaps, in years to come, California and the West Coast will have to move over for the new summer sounds of British North-West Coast rock.
Comments
comments