Following the closure of Mello Mello and other music and arts spaces, Getintothis' Beth Parker reports on the precarious position of the city's independent venues and seeming indifference from those in power.
Liverpool. For a city so small, it has much to shout about.
To mention football, music, culture, history and boss humour, is to name but a few of its wonderful traits. Scousers been and gone have, for decades, prided themselves on the rich heritage of the city and rightly so, for what other British city can boast of having three universities, two cathedrals and a cultural and arts scene this vibrant, as well as having a long-lasting impact and influence upon UK popular culture?
Much of Liverpool's music and arts developments can give thanks to the numerous independent venues which have been nurtured by diverse groups of individuals. However, a spate of rapid closures of key sites points to a worrying trend, and a question mark looms over the future of our creative grassroots organisations.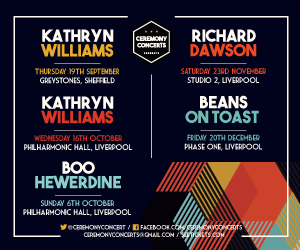 Six years have passed since the city was crowned with the glorious title of being Europe's Capital of Culture, and it has changed greatly, in both landscape and commercial make up. The benefits that Capital of Culture brought with it to the city cannot be underestimated.
In 2008, it generated a 34% rise in tourism than in the previous year, boosted the economy, gave the city jobs, widened cultural engagement within the city's residents and, of course, it leaves a lasting legacy, depicted so perfectly in Liverpool ONE. The mammoth project, which cost a whopping £1 billion to build, greatly modernised the city and even won 26 awards for its architectural design.
Liverpool now attracts external investment and is the stage for great cultural events, as witnessed through this summer's return of the Giant Spectacular, and if you're the type of person who likes Katy Perry and Kasabian then you need look no further than the Liverpool Echo Arena for some light musical entertainment.
It's a far cry from the Liverpool of the 1980s and 90s: economically deprived, politically abandoned and widely bashed by the national media, the city's Council has, in recent years, been committed to economic and cultural redevelopments which, it is said, will further benefit the city and its people.
But with the recent sad news that Mello Mello is being forced to close due to increased business rates, that a grassroots organisation and venue simply cannot be expected to pay, how truly committed is the Council to Liverpool's culture?
The closure of Mello Mello is the latest in a growing line of closures of independent art and music venues in Liverpool. Before it, one by one, went regular gig bastions Static Gallery, Drop the Dumbbells and Wolstenholme Creative Space. The site of the independent art gallery, Fallout Factory, is too at this moment in a precarious position with a move from 97 Dale Street imminent, The future of Liverpool's iconic Bombed Out Church is also currently unknown, with plans put forward to turn the historic building into a hotel.
Each of these organisations were established by small groups of individuals who set up creative spaces where free flowing exchanges could take place to be enjoyed by the artistic and general public alike. Home to gigs, exhibitions, festivals, comedy, the times we had in these venues are increasingly becoming nothing but distant memories.
In November 2012, Liverpool Vision, which aims to build a sustainable economy for the city, launched its Strategic Investment Framework (SIF). The SIF targeted areas of the city centre which were in need of regeneration, and amongst other wider socio-economic goals, pinpointed creative industries as a way of supporting this regeneration.
Likewise, the Liverpool Cultural Action Plan 2014-18 did not only commit to economic investment and bureaucratic support but it celebrated Liverpool's amazing heritage, culture, and art scene. If you take the time to read the above documents, and you really should, you'll find it hard not to get excited by the Council's enthusiasm and love of Liverpool's independents.
In his foreword to the Cultural Action Plan, Liverpool's Mayor Joe Anderson pledges 'to drive the cultural agenda through the years ahead' for 'anything less is simply not good enough'. Again, specific areas of the city, such as Lime Street, Dale Street, the Georgian Quarter and Ropewalks, are highlighted as areas in need of economic support.
The initiatives set out in the documents are promising, for they "aim to support enterprise and business start up and growth, the development and improvement of specific city neighbourhoods and open public spaces, the city's cultural events and festival programmes and the promotion and marketing of the city organisations produce a distinctive and compelling cultural offer that brings hundreds of thousands of visitors to the city each year whilst also generating enormous civic pride amongst our residents."
However, what the Council stipulates and how it acts does not, at this moment in time, appear to be working to support our creative industries and eclectic independents.
It's not only venues which are getting dealt a hard line as even the city's skyline has fallen victim. Let's not forget that Unesco threatened to renounce Liverpool's world heritage status if the Council ever fulfilled its ambitions of turning Liverpool's dockland waterfront in to a mini Tokyo, with its £5.5 million redevelopment proposals. This is a somewhat strange idea given the numerous deserted office spaces within the area and poverty stricken residents in the outer city, but hey, why have world heritage status when you can have visual pollution?
It's not all bad news though as Liverpool's inner city does still have some fantastic venues in The Kazimier (where would we be without The Kazimier?!), the Zanzibar, Studio 2, Capstone Theatre and Sound, among a handful of others. The Baltic Triangle too has long been the home of creative business and is ever more becoming known for its proliferation of independent venues, the home of Liverpool's annual Psych Fest, and growing number of food venues like Siren.
But here comes the tricky bit. With closures and forced relocations city-wide, it appears as though our thriving arts and music scene is being kettled down to the Baltic and dockland area (rumours persist that Sound City is set to move out of the city and be based on abandoned waste ground near Stanley Dock), moving further away from city centre footfall and tourism.
Now, there's nothing really wrong with having a distinct cultural hub within a city, just think of Toronto's Distillery District or the 1970s and 80s East Village area of New York, which gave birth to some of the greatest American punk and new wave bands in history. However, pressurising venues to move to one specific nucleus takes away from the very heart of independent grassroots organisations, with their spontaneous and uninhibited nature.
Thankfully, Liverpool's people have pride like no other city and we like to support our own, which is a good thing given the recent actions of the Council. Furthermore, in the internet era we are lucky to be able to petition and crowdfund to help support our favourite places in town.
But should our art and cultural venues be forced to gather support to stay open in this way and, in reality, how successful will it be against the forces of private investors with deep pockets and a Council eager to develop Liverpool in to a world class University City? Sadly, we only have to look to Mello Mello and St. Luke's to look at the limiting power that such actions have.
Still, the battle of independents versus the fat cats is not over. While our independent outlets undoubtedly do need council and private business support, the recent closure of Mello Mello can further unify our independents against any future closures.
Liverpool is a city rich in creative thought and expression and any such closures are unlikely to stop future venues from popping up over the city, even if their shelf life does seem to be predetermined. What's more, we can, and should, support our independent music and art venues for all of the wonderful things they offer us. Vive la resistance.
Comments
comments