LIMF 2014 wraps up this week, Getintothis' Peter Guy casts his eye over Liverpool's big pop culture summer event and delivers his verdict.
The dust, if not the damp, has settled on Liverpool International Music Festival 2014 – year two of the city's big pop party.
After a remarkable opening year, LIMF curator Yaw Owusu and his team assembled another Bank Holiday stuffed to the brim with artistry, dubbed The Summer Jam. Here's Getintothis' take on what unfolded.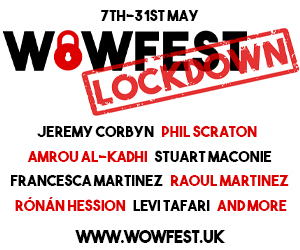 1. Less is sometimes more, book big acts that matter
LIMF's modus operandi states, 'Celebrate greatness, discover the new and inspire the next.' 
We're not exactly sure where Shaggy usually fits into all that – but on Sunday in Sefton Park it was positively nowhere.
Let's cut straight to the chase, LIMF must welcome big pop acts. Names that draw a crowd and generate a feel-good vibe. And on paper this year's big pop names were met with mild approval; nothing to get carried away with but far from disappointment. And as it was, this was how the big pop acts went down.
Good, but not great.
In his programme notes, Mayor Joe Anderson, said it was his intention to use the music festival as a platform to underline his 'ambition to place Liverpool at the very top of international destinations.'
We've one question: which artist on the bill would show Liverpool – or LIMF – as an international pop music destination of choice?
The simple answer is: none.
What LIMF tried this year was to cram a vast range of pop talent into three action-packed days – but they spread themselves too thin. The choice was staggering. The diversity plentiful. The international flavour considerable. The result – hmm, okay.
Organisers should be saluted for their attempts – especially for a free event: Foxes and Neon Jungle represented engaging new pop, Kid Creole and Goldie carried that veteran appeal while Rustie, Evian Christ and Clinic added substance for the purists. But a weighty programme (near indecipherable if you clicked online to the official site) translated into something on the light-weight side when you considered just how much there was on offer.
Instead, many of these acts were reduced to 25 minute sets which felt inconsequential – and you were left with the feeling if the line up was parred down (like on the stellar, yet simple, opening Friday night), you'd have been left with more to talk about. Quite simply if half the 'big' pop acts were scrapped and replaced with one or two BIG pop acts, then Liverpool would be left with something to shout about.
As our man, John Gibbons concluded after Shaggy's set, "If you're on stage for 35 minutes, don't spend 20 minutes asking if Liverpool is in the house."
2. The LIMF Academy is in rude health
If there was one aspect in which LIMF excelled this year it was following through their commitment to backing young talent. Across each of the three core days of the Bank Holiday weekend, new and emerging talent was given a fitting platform – and how it excelled.
On Saturday, Bird propped up The Probes, The Kavez and Sugarmen on the It's Liverpool Stage while on Sunday, Taylor Fowlis, Sub Blue, Sophia Ben-Yousef and Soho Riots graced the same stage. But it was the glorious setting of the much-underused Bandstand and the LIMF Academy housed in the equally stunning Sefton Park Palm House were things truly sizzled with intent.
Paddy Clegg, Vanessa Murray, Amique, Dominic Dunn and brand new names, Luke Cusato, Katy Alex, Visitors and Little Grace each offered glimpses into a bright future.
And it wasn't simply Merseyside acts, the International Emerging Sounds Stage was another place to marvel at hot new talent; Vancouver Sleep Clinic, Moongai and Daithi all a joy.
Pity then, there were a mere handful to see them. For a solution to that, see above.
3. The Fringe can be a cut above the rest
Once again, Yaw Owusu must be saluted for his foresight and organisation by recruiting most, if not all, the key independent music players in the city. Abandon Silence, Mellowtone, Sense Of Sound, BBC Introducing, Bido Lito!, the list goes on – these are the people that make Liverpool's cultural quarter tick all year round – and once again, they played a major part ensuring that for much of the festival, the best bits were away from the main stage.
Our particular favourite, was juggling our time between the Bandstand and the Palm House – dare we suggest these events be put aside for a weekend or evening outside the Bank Holiday calender – as they're simply too good to miss.
4. The British weather is a leveller
It's hard to imagine how frustrating it must have been for organisers when the Bank Holiday Monday proved a washout. But it got us thinking, what if all three days were like that? Is it time to introduce a tent? Does LIMF need a back up plan?
It certainly proved how lucky everyone was during the inaugural year, for not to take anything away from that fine 2013 showing, the rain certainly added some perspective upon matters. Where one year earlier, tens of thousands were happy to camp out on the Park to witness the little known The Ghetto Youths International Crew and The Padraig Rynne Quartet, 12 months later several hundred congregated under umbrellas to Lemar and The Farm.  
It's hard to imagine what the consequences of three days of rainy British summertime would result in.
5. Ambitious commissions
If LIMF is to begin to compete with its bigger brother the Manchester International Festival it has to be brave and continue to work alongside those with ambition. Steve Levine's Assembly Sessions on the 'opening' Thursday evening set the standard (review).
Though some elements of the night didn't work, what it unequivocally managed to do, was cement LIMF as a forward-thinking festival – open to grand ideas, in grandiose settings with big players collaborating for the good of the city's cultural scene. It dared to fuck with the programme, mess with your default settings, force you to pay attention – or indeed chat at the bar if you're lacking in appreciation.
There's two more commissions remaining, Sense of Sound's Migration Music on Thursday and Friday from 8pm at The Everyman and Luke Abbott's Minor Characters at the Kazimier on Friday (free) – we suggest you check them out.
6. The Royal Liverpool Philharmonic Orchestra – class is permanent
When it comes to classical concertos and sheet music, we're no experts at Getintothis HQ. But there's no doubting what a stellar, world class vehicle Royal Liverpool Philharmonic Orchestra is. And for the second consecutive year their blend of classical pop with pop classics proved an absolute treat to the LIMF weekend proper.
From Dvorak to Strauss' Radetzky March through to John Williams' Jaws theme and rounded off by a sprightly Offenbach 'can can' japery, American conductor Clark Rundell and his players provided a suitably fitting opening as around 10,000 pulled up their deckchairs and picnic hampers before settling down to Ian Broudie and his Lightning Seeds brace through a hit-packed pop-rock selection. Broudie and band, for their part, were equally engaging (read our review here) and we're hoping this second instalment of LIMF, the Phil and a rock & roll legend may just continue next year.
Echo & The Bunnymen and The Phil has a particularly nice ring to it, we think. And Mac loves playing in the dark. We'd most certainly settle for that.
7. It's not over, this is just the beginning
Literally, and in a broader context, LIMF continues this week and until August 31 – there's still time for GIT Award nominee Jetta to play East Village Arts Club on Sunday (for a paltry £3).
But in the wider context, LIMF Chapter Two is merely the emerging plan for Owusu and his team's bigger project. In his programme notes, he said: 'I am certain that all four Commissions will raise the bar… and if you find some events or performances that inspire you we have done our job.' We'd say they did just that, but there's more work to be done.
UPDATED
Check out this nifty round up video from LIMF 2014
---
Gallery Day 1
---
Gallery Day 2
---
Gallery Day 3
---
Gallery Day 4
Comments
comments