As King Gizzard and the Lizard Wizard conjure freaky new sounds, Getintothis' Adam Forster looks ahead to their Liverpool date in November. 
King Gizzard and The Lizard Wizard have been conjuring spooky psychedelic sound-spells at an astonishing rate since their debut full-length in 2012, with a feel somewhere between early Zappa and Television but on more acid. With heavily distorted vocals, erratic-yet-melodic synths, theremins and a video from their latest release featuring two vegemite-smeared rounds of toast singing, this is pretty much as good as it gets on the modern psych-rock scene.
After cutting their first EP Willoughby's Beach and finding the cumulative song-lengths a little short-changing for album hunters, 12 Bar Bruise became the Australian seven-piece's debut LP. The opening track Elbow (with vocals reminiscent of The Ramone's Blitzkrieg Bop) typifies the sound. They've got enough of a hand in the sort of early indie that makes you believe the genre might not have gone to shit in a pair of Topman spray-on jeans with a cigarette if she's looking after all. Where at the same time it's competently trippy enough to excite even the most nostalgic Woodstock veteran looking for a band that aren't all in their sixties.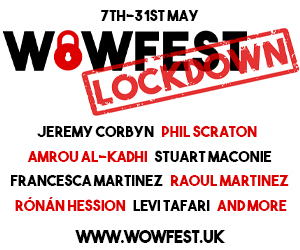 Eyes Like the Sky was released only months later in 2013, Float Along-Fill Your Lungs later that year and Oddments earlier this year. With I'm Your Mind Fuzz coming out on Heavenly Records in the UK this November, King Gizzard must be one of the most productive outfits on the circuit. But the true appeal lies in the melding of styles that might have previously seemed elementally divergent. A tamed grunge aesthetic and musical bedrock has gone through a kaleidoscope and at its best has materialised only a few (significant) stops short of the level of etherealness that might even tickle the fancies of a Ghost Box Records martyr.
King Gizzard and The Lizard Wizard play the Arts Club on Friday, November 14. £8.
Comments
comments