Courtesy of Abandon Silence, Four Tet returned to the Shipping Forecast basement where he laid down an all night DJ set that Getintothis' Oliver Matich reveals was nothing short of perfection.
Keiran Hebden (aka Four Tet) needs no introduction really. He's quite simply one of the godfathers of contemporary electronic music.
Unspoken from his classic album Rounds was one of those tracks that was defining for many fans of electronica when growing up. It's rare to hear electronic music that has such a strong sense of narrative and emotion.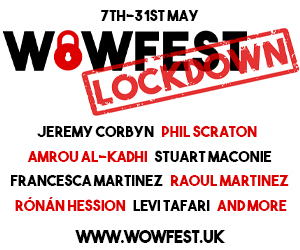 He is versatile, and doesn't hesitate to release tracks spanning the electronic spectrum, from his remix of Ellie Goulding's Burn to the more heavy techno inspired Buchla from Beautiful Rewind. Watching the Beat That episode where he creates a song by sampling a Michael Jackson record in just 10 minutes, you see how he dives into making tracks and lets the music flow. This shines through in his DJing; his technical skill combined with this musical bravery resulted in a stunning set.
In the current climate where DJ-ing is available to everyone via software such as Traktor, fans of electronic music often complain about bad mixing. However, tonight's set would silence a lot of those critics. Onlookers with a keen ear for syncing would have barely have noticed an off beat in the entire five hour performance.
The quality of the mixing was up there with the best household names, such as DJ EZ and Carl Cox. We even spotted a bit of three deck mixing.
Starting off with some upbeat tunes to get things going, he perfectly timed his transition, moving towards deep techno and house, which then progressed to full on bassline madness, with the crowd following suit. There was no shortage of huge anthems, with tunes like Wiley's Eskimo being played perfectly in accordance with the recent revival of the grime and garage scene.
It was an eclectic set, but went exactly where it needed to go. The crowd were even treated to some Christmas cheer in the form of the Vince Guaraldi Trio's version of O Tennebaum. The night closed with Nova, one of Four Tet's infamous collaborations with schoolmate Burial. Like Vinnie Jones in Lock Stock, it was emotional. One of those nights that you feel lucky to be a part of.
Photos by Getintothis' Oliver Matich
Comments
comments